Not since rising Australian star, Jack Della Maddalena vacated his title in 2021 in pursuit of a UFC contract has Eternal MMA had a welterweight champion to reign over the division.
Four successful title defences after first capturing the belt in March of 2018 would see the Perth native receive a call up to the heralded proving grounds of Dana White's Contender Series – a chance he would take with both hands to earn himself the converted roster spot amongst the sport's elite at 77 kilograms.
With the Eternal MMA welterweight title left vacant for would-be challengers to claim, two candidates would eventually separate themselves from the pack to earn a matchup against each other for the belt at Eternal 67. One of those contenders to emerge would be the highly touted and wildly exciting prospect, Kaleb Rideout.
Coming off a highlight-reel finish over Ben Johnston at Eternal 64, the man known as "Krazy Horse" effectively punched his ticket to a first-ever title shot inside the first round with a spinning back fist knockout.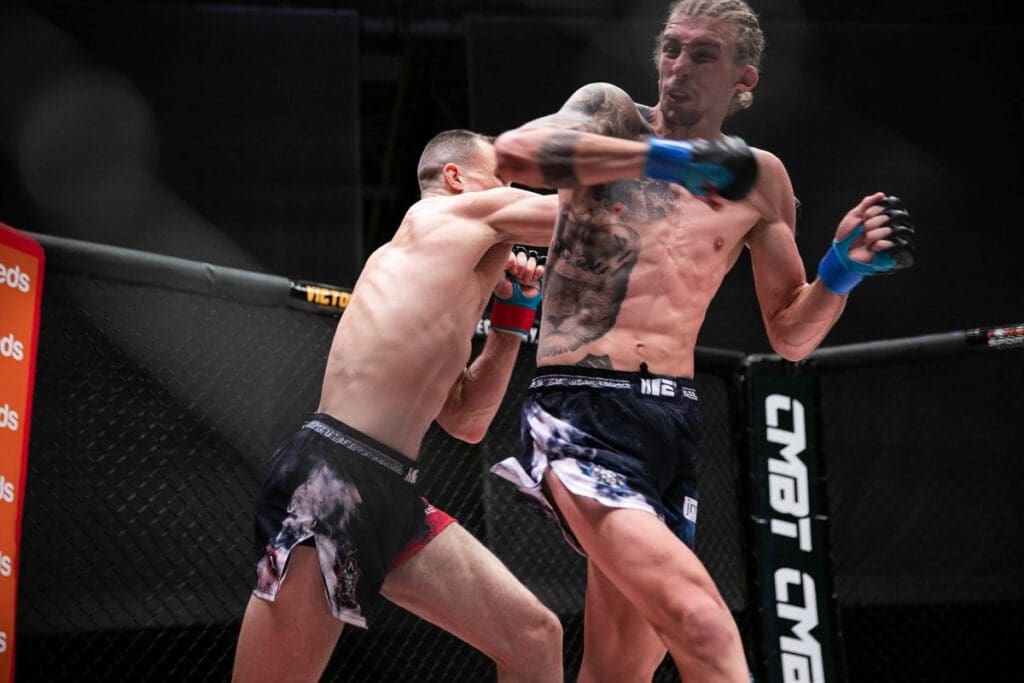 Speaking with Eternal MMA, Rideout reflected on his recent win as he looks ahead to Eternal 67.
"I didn't expect it to end so quickly," said Rideout.
"Obviously, I wanted to finish the fight as quick as possible. I was cruising in (the opening exchanges), I was still feeling it out. He charged me and I just reacted to get out of the way and threw a spinning back fist.
"Ten seconds later and the fight was over."
Originally a rugby league player as a junior, Rideout found mixed martial arts while training wrestling in the offseason.
Realising that he was destined to make a better fighter than a footballer, Rideout took up training at XXX Fight Academy under Nathan Reddy and Michael Mousalli – a move that would see him find success as an amateur before amassing a 6-2-0 record as a professional.
Prior to being awarded the main event slot at Eternal 67, Rideout admits that he initially had his eyes on a different opponent before happily taking up the offer to fight for a championship.
"I actually busted my knuckles on Ben Johnston's f**king forehead, so I had a bit of time off," said Rideout with a laugh.
"I was originally after the Joey Luciano fight. I wanted to fight him because he ducks and weaves all the good fighters. One thing led to another, my coach rang me and said, 'Eternal has got you for the belt – f**k this Joey fight'
"It's all just erupted (from there), which has been overwhelmingly good, I can't believe it."
Standing across the other side of the Eternal MMA cage will be former title challenger and City Kickboxing product, Kevin Jousset.
With the French judoka coming off a win in a three-round war in his most recent matchup, Rideout is fully prepared to wade into deep waters should the fight go the distance.
"I never underestimate my opponents, I go in there thinking I'm fighting a God," said Rideout.
"I'm always going in there expecting the unexpected. I don't analyse my opponents, that's up to my coaches (but) from what I see, it's a pretty good matchup. He's well-rounded with the ground game and with the striking.
"Apparently, he likes to throw people in Judo so, that's fun, I like to go flying. It's a match made in heaven if you ask me."
"I'm really excited for this fight for many reasons. (I want) to show how good my striking is, because I know he's training at City Kickboxing. If I finish this guy, this will put me at the pinnacle of Australia/New Zealand MMA, in my opinion."
Kaleb Rideout is the type of fighter that welcomes the scrappy side of MMA. A fierce competitor with a genuine love for combat sports, it is apparent that he is always ready to walk into the fire and put on a show for the fans.
While Rideout is happy to expect an all-out war against his opponent, in the grand scheme of things, it is the prospect of winning the welterweight championship that means the most to him. It has been a journey, however, that has not been without its tribulations for the twenty-five-year-old.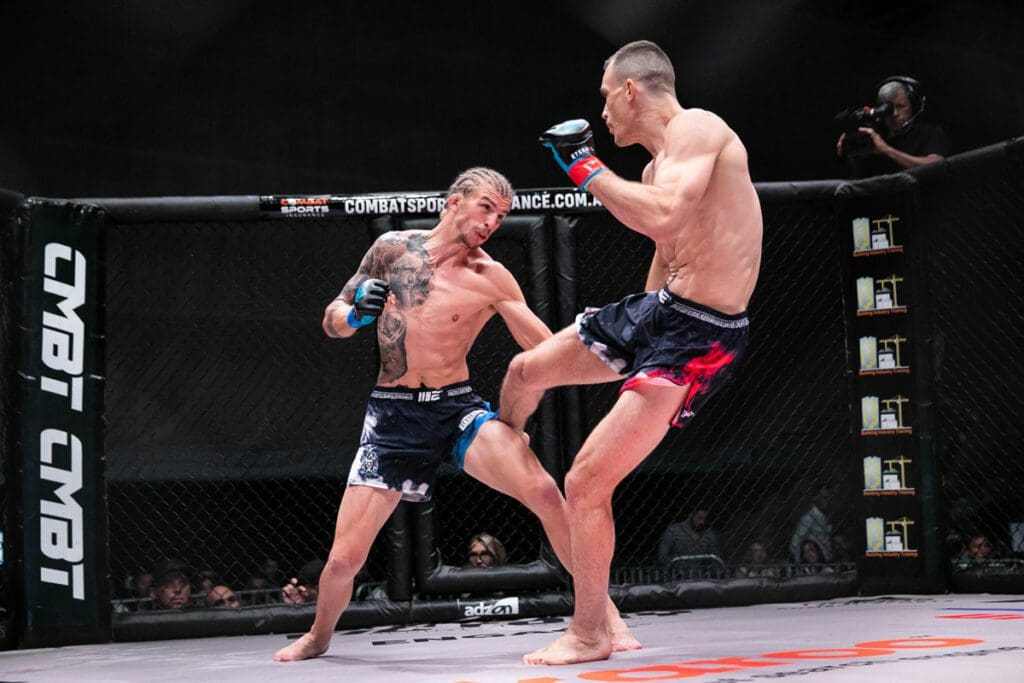 "It would mean everything to me (to win the belt). I have trained my little white arse off to get to this position right now," said Rideout.
"About a year and a half ago, I was 2-2 as a pro, not knowing what I wanted to do. I had to take some time away from the sport to get my head right, get my training right and level up.
"When I came back, I came back a different beast. I've grown twelve inches of hair and just started knocking people out.
"But that's what I want – I want this belt."
Now on a four-fight win streak – a run that included three finishes, it is clear that time away from the sport has worked wonders for Rideout's trajectory. With a renewed focus on his life as well as his career, coaches and training partners alike began to see the growth in his game.
While Rideout is prepared for all outcomes, he believes that the progress made behind closed doors will earn him his first Australian MMA title in spectacular fashion.
"I want my hand raised over a KO," he said.
"If I can knock this guy out, that would just show the level that I'm at – levels above everyone in Australia/New Zealand MMA."
"What fans are going to see on July 16th is one of us is going to get knocked out, or we are both going to be standing there bloody, because that's the way we both fight."
"I go for the knockout or blood, and he goes for the knockout or blood. So, one of us is going to get what we want."
– Eternal 67 main card will be streamed June 16th live and exclusive on UFC Fight Pass.