Eternal MMA sits down with Tom Nolan for a quick-fire Q&A ahead of his fourth professional fight at Eternal 72 against Adam Cook.
Age:
22.
Where were you born:
I was born in Toowoomba.
Where are you based now:
Brisbane.
What gym do you train out of:
Team Compton Training Centre.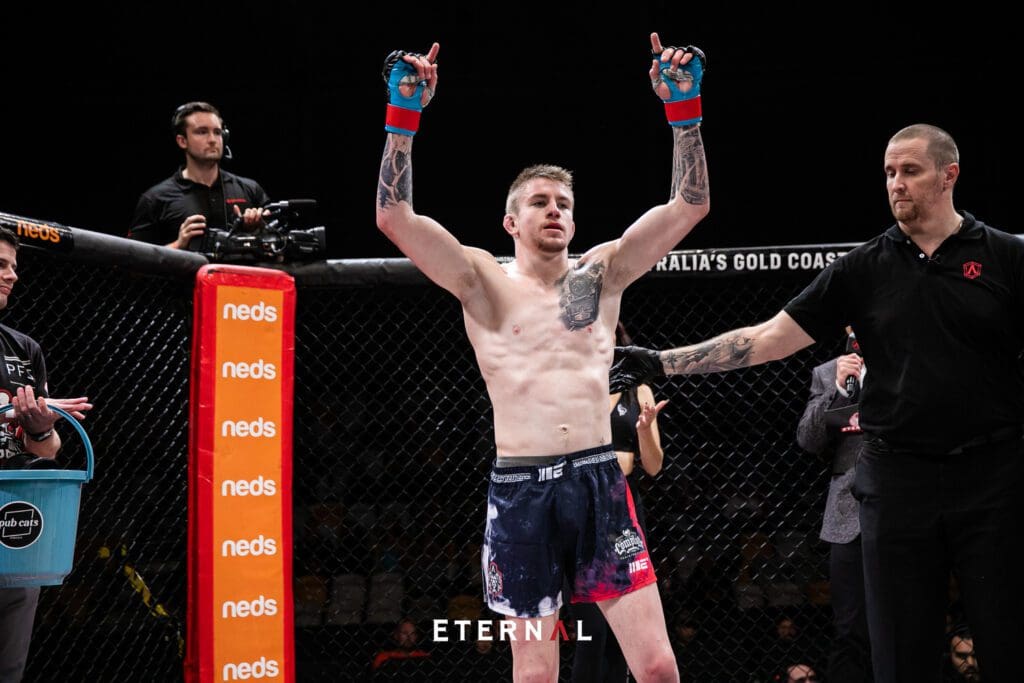 What belts or rankings do you currently possess as a martial artist:
I'm a BJJ brown belt.
What sports or activities did you participate in growing up:
Growing up I played Rugby League.
Where does the nickname 'Big Train' come from:
'Big Train' from the UFC PlayStation game. It was the nickname my mate chose for my in-game character, in reference to Thomas the tank engine.
When did you first decide to dedicate yourself to the sport of MMA:
I graduated high school and then I had a title fight the next weekend. The very next day I moved to the Gold Coast to pursue full time training for two years. During the coronavirus period, I went back to work for a couple of years. Now, I am back full-time training again in Brisbane.
Favourite aspect of training:
Sparring.
What do you consider to be your greatest strengths as a mixed martial artist:
My biggest strengths would be my creativity, length and my cardio.
What can fans expect to see from you when you step inside the cage:
Creative attacks that you won't often see.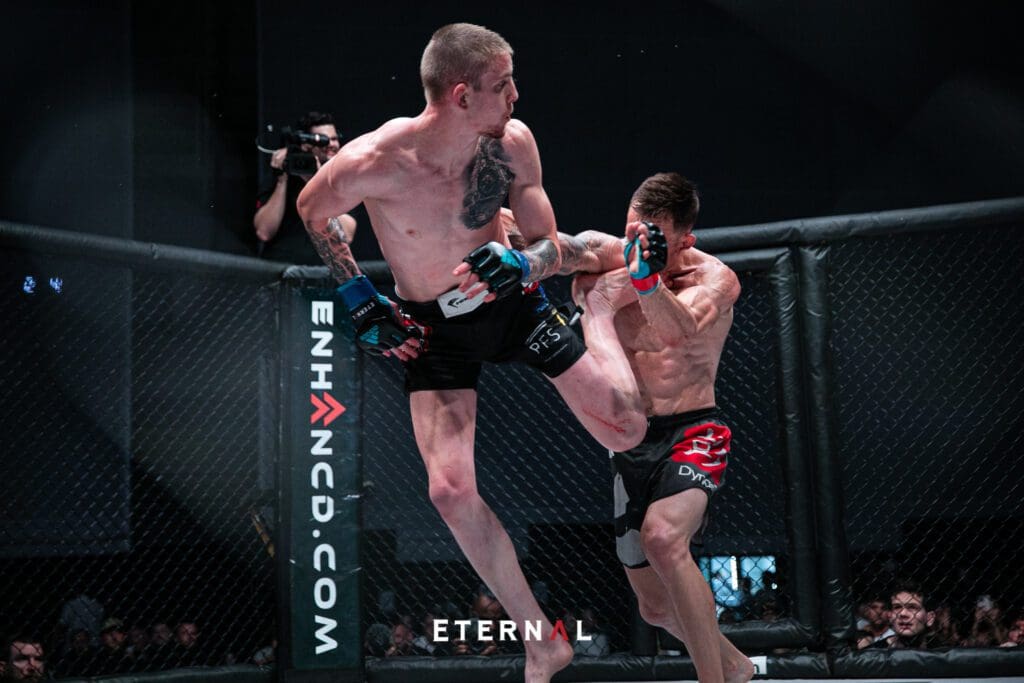 Can you compare your style to any high level mixed martial artist:
Cory Sandhagen and maybe Anthony Pettis.
Which fight do you consider to be your standout performance so far:
Between either my last finish over Niam (Stephen) or when I spinning back-kicked Mitch Bayliss in my last amateur fight – that was pretty sweet.
Do you have any accolades that you have achieved as a combat sports athlete:
I'm a two-time amateur champion.
What are your goals for both the immediate and long-term future with mixed martial arts:
Immediate is to have some amazing fights and put some people away viciously. Long term is obviously to be the UFC champion.
How do you see yourself getting your hand raised at Eternal 72:
Absolutely by knockout 100%. But, if the opportunity shows, I will choke him. (Either way) I think he goes to sleep.
A message to the fans and your supporters:
To the people who have already been supporting me, I appreciate you all very much. To anyone else who is tuning in to this one… do not blink.
Tom Nolan vs Adam Cook can be viewed Friday, December 2nd live and exclusive on UFC Fight Pass. Fans can visit eternalmma.com to purchase tickets for Eternal 72.