Eternal MMA sits down with lightweight challenger Quillan Salkilld for a Q&A ahead of his championship fight against Blake Donnelly at Eternal 76.
Age:
23
Where were you born:
I was born in Perth. I spent my most of my childhood in Broome.
Where are you based now:
I am now based in Perth.
Which gym to you train out of:
I train at Luistro Combat Academy.
Who are your coaches:
My main coach in Romel Luistro.
What belts or rankings do you currently possess as a martial artist:
I have received my brown-belt in jiu-jitsu.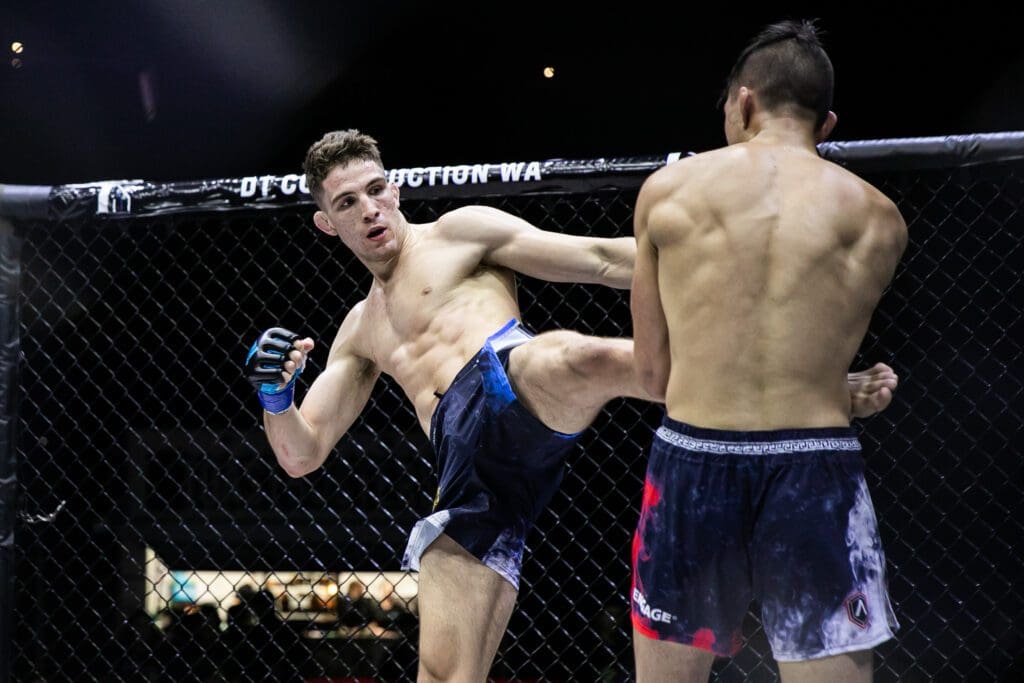 What sports or activities did you participate in growing up:
When I was growing up, I got in to skating a lot. That was one of my first dreams – I wanted to be a professional skater. I also got into Aussie Rules footy as well, that was my second dream before MMA – I wanted to be an AFL player.
When did you first decide to dedicate yourself to the sport of MMA:
I first went all in on the sport when I got my first win. After I got my first win, that's when I decided that this is what I want to do full-time, I want to keep chasing that feeling.
Favourite aspect of training:
Seeing myself and my team build. We have been working together for years, seeing everyone steadily improve, seeing where we have come from and where we are at now – we see the trajectory of where we are going to go.
What do you consider to be your greatest strengths as a mixed martial artist:
My greatest strength is my ability to absorb information. My ability to learn anything and get better.
Can you compare your fighting style to any high level mixed martial artist:
I'm not sure, but I'd like to be like Zabit Magomedsharipov. He's such a complete fighter and he has a really cool style. He's someone who I guess I aim to be like.
Who would you consider to be some of your favourite combat sports athletes:
Nothing really comes to mind as a "favourite". I like a lot of people. Guys like Zabit and Conor McGregor – one of the guys who got me in to training. Before I even started training, I was hearing about him and kind of became a fan beforehand.
Which fight do you consider to be your standout performance so far:
I'd say my last fight in February of this year. I found my mindset and everything going into that fight was bulletproof. I felt invincible in there. I think I really showcased my skills that night.
What are your goals for both the immediate and long-term future:
Immediate goal is to win the Eternal lightweight belt. My long-term goal is to win the UFC lightweight belt.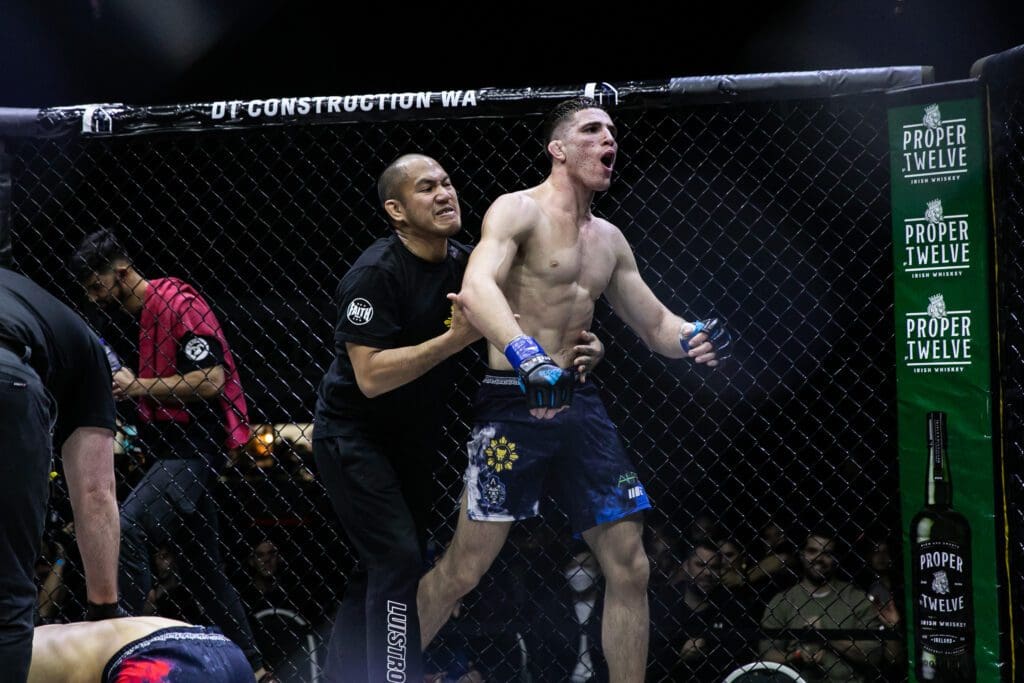 What can fans expect to see from you when you step foot inside the cage:
They can expect to see a complete martial artist. They're not going to find any holes in my game, they're going to find out that I'm good at everything.
How do you see yourself getting your hand raised at Eternal 76:
The perfect way would just be a finish inside of five-rounds.
A final message to your fans and supporters.
I just want to say thankyou to everyone. Especially my close friends, family, teammates, coaches – everyone that's been looking out for me for the last four or five years. I just want to say thankyou and one day I will pay it back.