Eternal MMA pays tribute to its 'Icons' who have contributed to the growth and success of not only Eternal MMA, but Australian combat sports in its entirety. All the way from the grass roots of local martial arts education to the pinnacle of international competition, we salute those who have been vital in guiding Australian mixed martial arts in its endeavours at every level.
This week, Eternal MMA is proud to profile Tim 'Quickdraw' Moore. 
Tim is a former Eternal MMA flyweight champion who competed eight times under the Eternal MMA banner, winning five of his bouts in total including one successful defence of his flyweight championship.
Like many other children growing up in the northeast of Australia, Tim first found his way into the world of sport via rugby league. After finding himself dealing with some adversity at the age of 19, he decided to enter a mixed martial arts gym in hopes of setting himself on a better path. 
Soon after commencing training six nights a week, Tim made the choice to fight professionally after getting some wins under his belt. Realising that he had the potential to fight at a high level, he dedicated himself to the sport and went on to become a true icon of the regional MMA scene in Australia. 
Tim was one of the first athletes to compete under the banner of Eternal MMA, having fought on Eternal 1 at Southport Sharks on the Gold Coast. Tim also holds the distinction of being one of only four athletes to compete in Eternal MMA's first three events.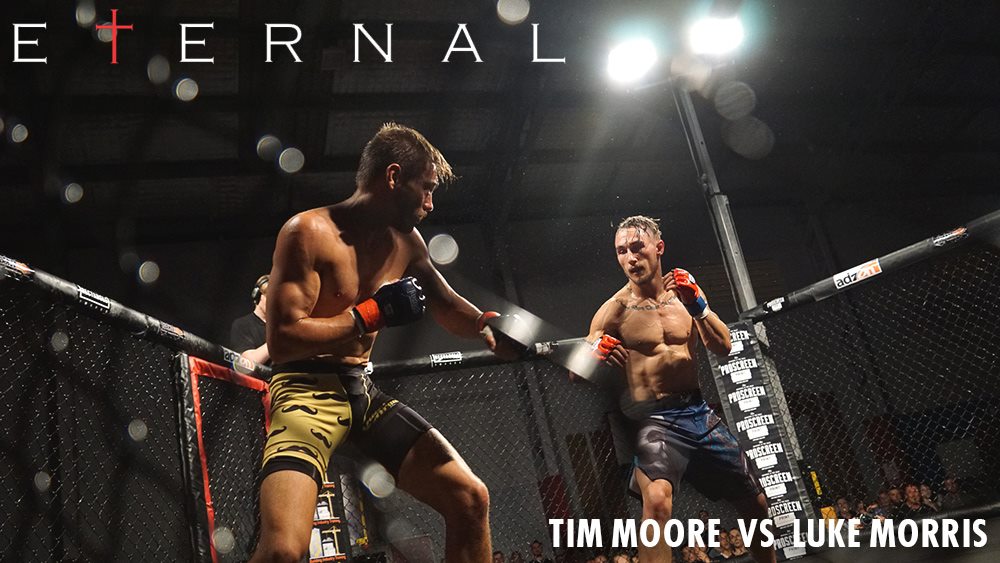 Professional career record:
12-8-0
▪ 2 wins via submission.
▪ 4 wins via knockout.
▪ 6 wins via decision.
Eternal MMA record:
5-3-0
▪ 2 wins via submission.
▪ 3 wins via decision.
Eternal MMA events:
Eight events in total:
• Eternal 1 vs Jacob Mahony. 
• Eternal 2 vs Adam Corbett. 
• Eternal 3 vs Greg Penaloza. 
• Eternal 6 vs Shaun Etchell. 
• Eternal 8 vs Shane Parker. 
• Eternal 12 vs Shaun Etchell – Won the Eternal MMA Flyweight Championship. 
• Eternal 14 vs Luke Morris – Defended the Eternal MMA Flyweight Championship. 
• Eternal 45 vs Stephen Erceg. 
Eternal MMA achievements/accolades.
• Eternal MMA Flyweight Champion (one time)
▪ One successful title defence.
Fond memory fighting for Eternal MMA:
Tim: The very first Eternal (event) was the main event that I fought on, so that would be up there with the fond memories.
Toughest Eternal MMA opponent:
Tim: It would have to be (Shaun) Etchell in the first fight that we had. Even (Jacob) Mahony in the first (Eternal 1), that was pretty tough.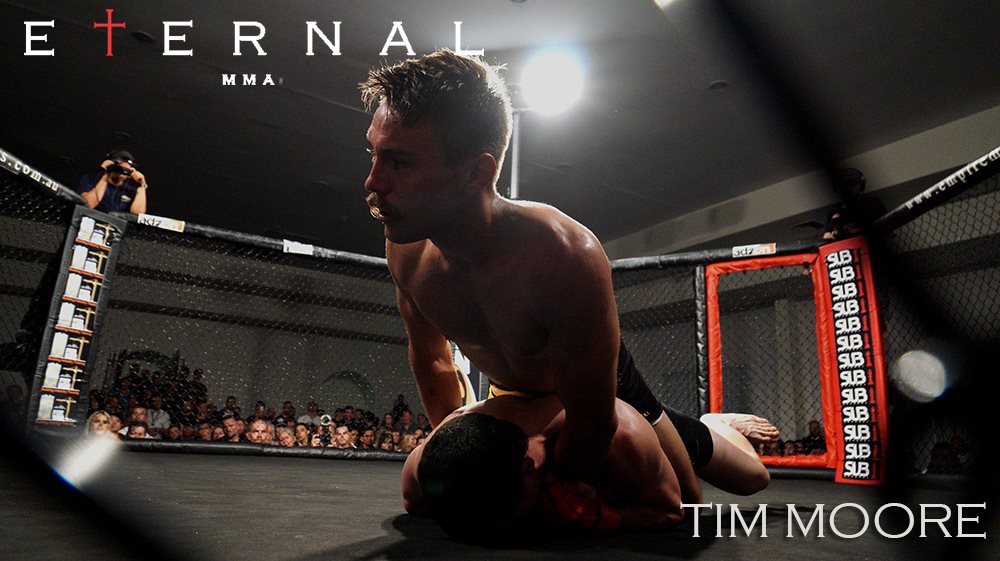 Standout performance fighting for Eternal MMA
Tim: When I fought Adam Corbett. There wasn't anything particularly special about it, but he tried to fight me in the carpark before the fight. I was walking in by myself into the venue as him and his team were walking out. There was a bit of trash talk before the fight and he just offered me out in the car park – properly had a crack at it. I just had a bit of laugh and said, "see you in a few hours, mate!".
Current Eternal MMA fighter you enjoy watching:
Tim: Naveed Hassanzada – he fought recently. He's a flyweight that I got to do a little training with recently. I've always liked his fighting style. Hoani Selwyn – he just went pro. There's always good up-and-comers like Josh Kuhne. There's Dimps (Gillies) who has been there forever. There are so many dudes coming up but it's the flyweights mainly for me.
Greatest career achievement:
Tim: Winning the (Flyweight) title. Not even winning the title – defending the title. A lot of people had won it and didn't defend it.
Current involvement with mixed martial arts:
Tim: I was helping Shannon Ross for a recent fight that he had. After that, I just kept my own training rolling on from there. I've been training a couple nights a week for the last couple of months now. I'm trying to get more regular (with training) and maybe fight later in the year. I feel like my body and my mind is still pretty sharp. Once things even out at home, I'm definitely keen to get back into it. So, towards the end of this year, I think we can make that happen. 
Life outside of mixed martial arts:
I've got my wife and three kids which obviously keeps me pretty busy. During the week I have a building company of my own. So, I'm on the tools as a chippy throughout the day, finish that and then I'm a family man at home.
What do you hope your legacy will be as a competitive martial artist:
Tim: Obviously my record isn't the greatest, but I've never turned down a fight or cherry-picked an opponent. Anyone that was ever offered to me, I always said yes, whether it was a smart idea or not. I think a lot of fans know that with the opponents that I've fought.