When Jack Della (9-2) lost his second fight in a row to begin his career – a submission loss to Australian middleweight Darcy Vendy – he trudged back to the locker room defeated, ruing the errors which ultimately cost him the fight.
After hearing the news, his trainer Ben Vickers, who couldn't make the journey to Queensland to be in his corner, called Della to remind him he wasn't an 0-2 fighter. Instead, Vickers told a then 19-year-old Della that he'd win his next 10 fights.
And here we are: nine wins later, with a tenth to potentially secure a UFC contract on Dana White's Contender Series.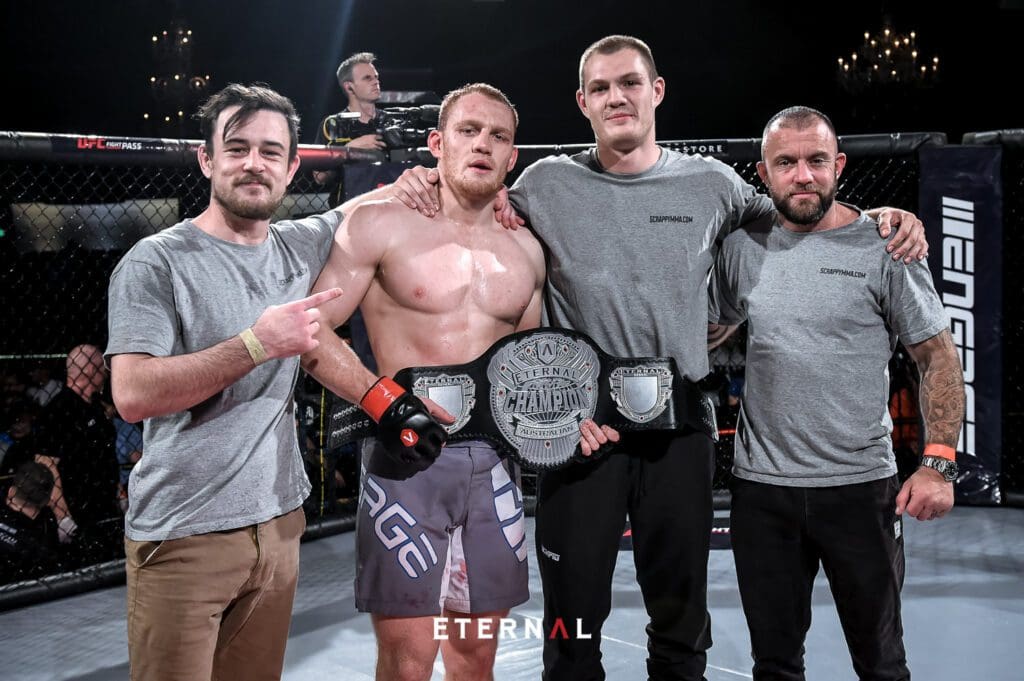 The fight, scheduled for 14th of September, will see Della fight Ange Loosa (7-1), another highly touted prospect who has made his name throughout America's regional MMA scene.
Speaking about his opponent, Della believes Loosa matches up well with his skillset.
"I think his style matches up well to mine," said Della, "he's the type of guy to pressure and come forward which is what I want.
"I want to try land counter shots and damage him as he comes in"
It's no surprise Jack is receiving this opportunity with the UFC now. In his professional career, all eleven fights have ended in stoppages, something which has not only endeared him to Australian MMA fans, but evidently to the UFC as well.
"I've never gone into a fight to win a decision. I can last a whole fight and keep doing what I'm doing, but my style creates finishes. I want to get clean finishes, that's what I'm chasing," said Della.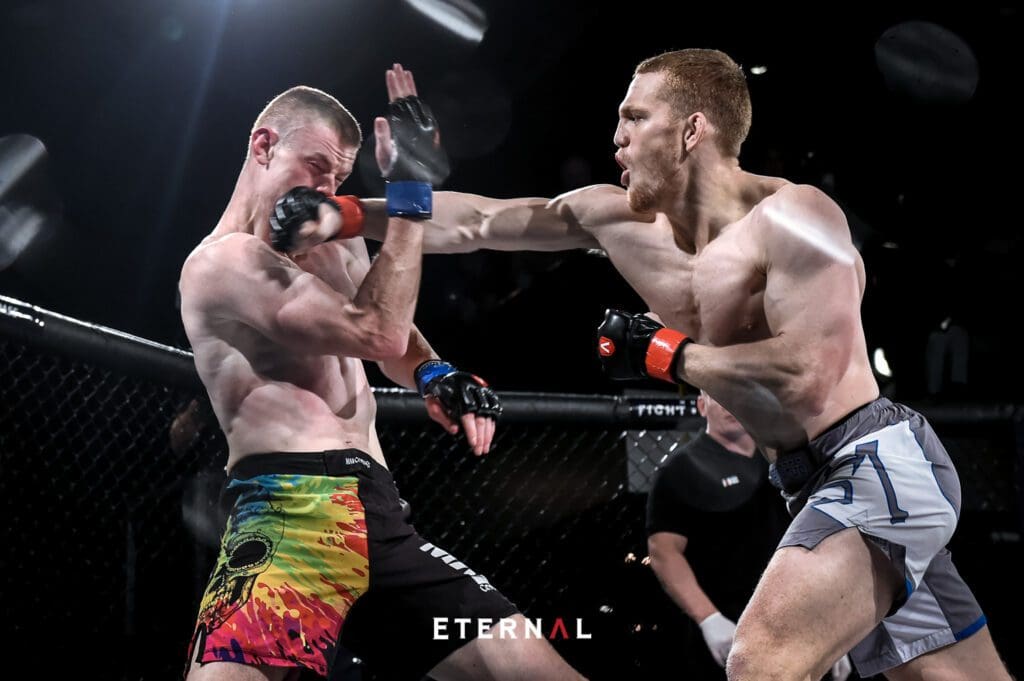 This opportunity has been a long time coming too.
The COVID-19 pandemic has meant fewer opportunities for international prospects such as Della. He was first touted to make his UFC debut in June of last year, as part of UFC 251 – the pay-per-view scheduled to take place in Perth, Della's hometown – only for it to be cancelled.
After receiving his call up to Dana White's Contender Series, Della has committed to training full-time, something that wasn't possible in the past. Previously, Della had juggled his fledgling MMA career with a job in finance, a far cry from his life as a mixed martial artist.
But despite juggling two occupations, Della has always been an astute student of mixed martial arts, a fighter who takes his preparation very seriously. His trainer believes this is what separates his student from the rest.
"I've never met an athlete like him before. I've got guys who are probably just as talented as him, but they don't work as hard as Jack. He lives it, breathes it, and sleeps it."
"I wish I could say 'I'm the world's best coach' but I don't think it's true. I just think he's really good." said Vickers.
In the cage, Della is a no-nonsense pressure fighter with the ability to finish fights wherever they end up. He's able to overwhelm his opponents by relentlessly coming forward; not allowing his opponents to catch a breath. Most importantly, he's able to sense blood in the water too.
"I know when to pull the trigger, I don't pull it too early, I don't pull it too late. I have a good idea of when I need to step on the gas and take my opponent out." said Della.
Della has consistently improved throughout his young career.
In Della's first professional fight he fought local rival Aldin Bates in a competitive affair which was ultimately decided in the final round when Bates overwhelmed Della, finishing him with ground and pound strikes.
In his last outing, Della was able to avenge that loss by emphatically knocking Bates out early in the first round, ending any doubt of who was the better fighter between the two.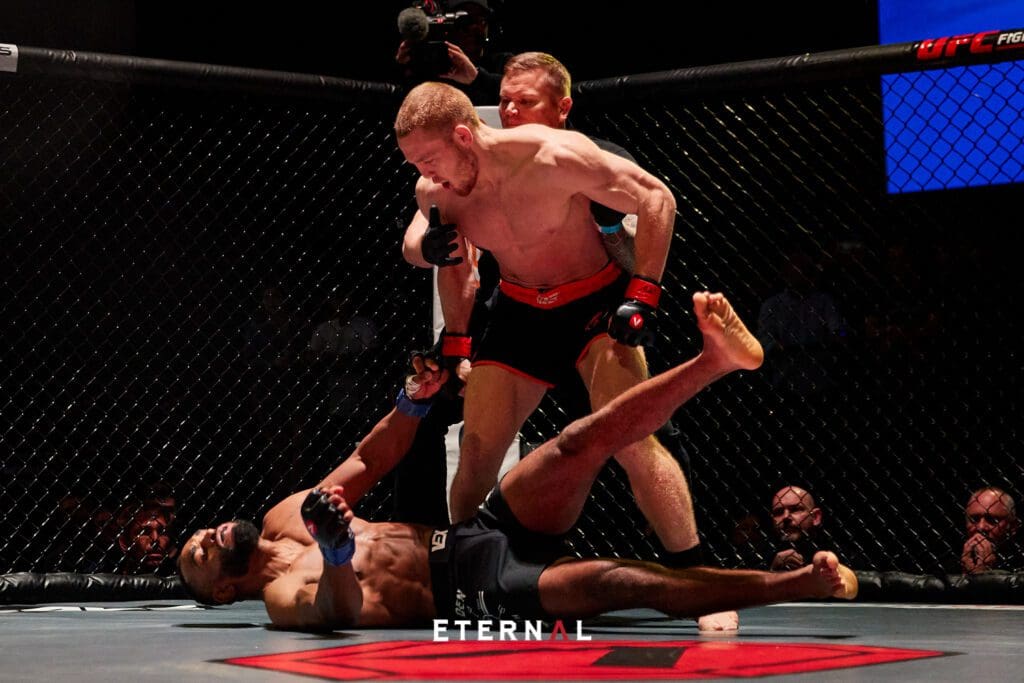 I asked Della whether he felt like giving up after beginning his career with two straight losses.
"To be honest, no. I really enjoy competing and I knew I was better than those performances
"Losing is part of this sport and you've got to be able to swallow the pill and move on. We put the losses on the back burner and figured out how to win so it was a good learning curve," said Della.
It's not unusual for great fighters to lose in their professional debut. Legendary fighters including Dan Henderson, Wanderlei Silva and Amanda Nunes all lost in their professional debuts, but losing your first two fights is unusual. It's a beginning that would make most reconsider their career and call it a day, but instead Della persisted.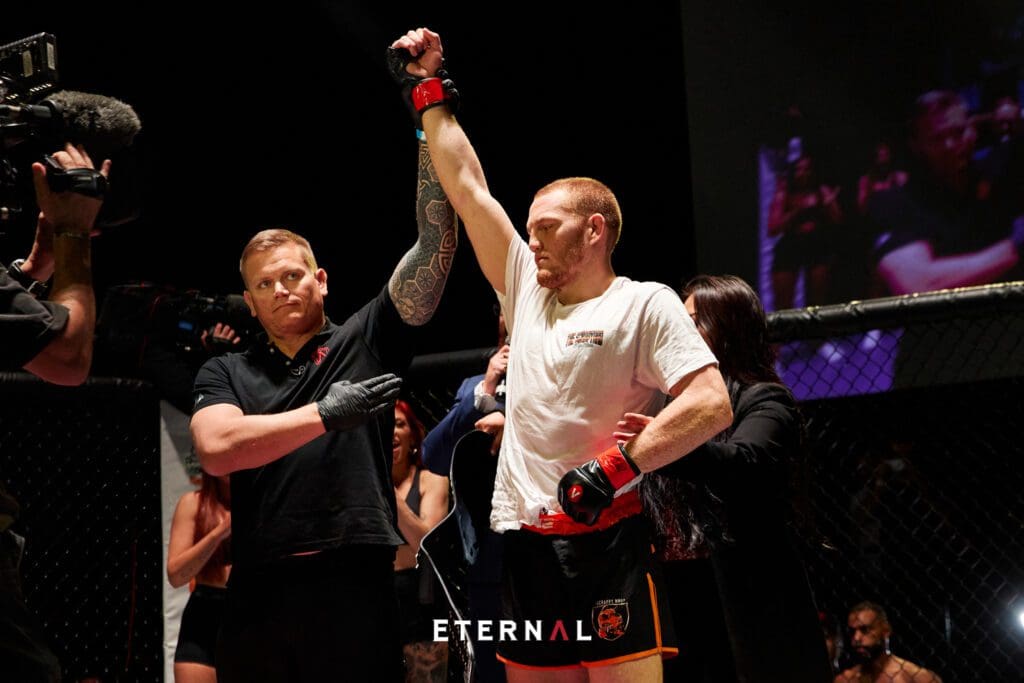 Della's nine-fight win streak is a testament to his approach to mixed martial arts. He's a calming presence, someone who relishes in the opportunity of competing without feeling the weight of the world on his shoulders.
This attitude has made the longest reigning welterweight champion in Eternal MMA history, and one of Australia's best MMA fighters as well.  
Della's next fight represents the biggest fight in his young career, a life changing opportunity to pursue his dream on the biggest stage but speaking to him you wouldn't realise it. Instead, Della's treating it like any other fight.

WATCH Dana White's Contender Series on ESPN/Kayo Sports or UFC Fight Pass on September 15th to see Eternal MMA alumni Jack Della fight for a UFC contract.