Despite the ever-present threat of a global pandemic, the year 2021 was a massive year for the UFC by every conceivable metric. Record PPV buys, unforgettable matches, endless highlight-worthy performances, you name it – the leader in mixed martial arts had it all and then some.
It wasn't just a year in which the company's most established superstars continued to shine despite all the adversity, but also a time in which a plethora of rising talent would step up and announce themselves as the future of the sport.
Leading the charge of the new breed was none other than former Eternal MMA women's champion – Casey O'Neill. Bursting on to the scene with three finishes in three fights, ufc.com crowned O'Neill at the top of a list of future stars that included two other combatants from her own division, as well as a host of other exciting international prospects.
Speaking with Eternal MMA, O'Neill reflected on her recent accolade and its significance at this point in her professional career.
"My whole life fighting for my dad (Eternal MMA promoter, Cam O'Neill), everyone always said I had cherry-picked opponents or easy fights, (it) sort of took a little bit away from the wins and everything I was doing as a fighter. So, to go into the big leagues and prove everyone wrong and go 3-0 with three finishes and then get some sort of recognition for once – that was really nice.
"A lot of people agreed with it, a lot of people didn't agree with it but, it's just nice to get a little bit of recognition."
If there were any doubt as to the legitimacy of her award, one only needs to look at how O'Neill stacked up against her peers in the top 10 newcomers' of 2021 rankings. Aside from Bruno Silva – O'Neill was the only fighter to make her UFC debut in 2021 and go on to three finishes from all three of her fights.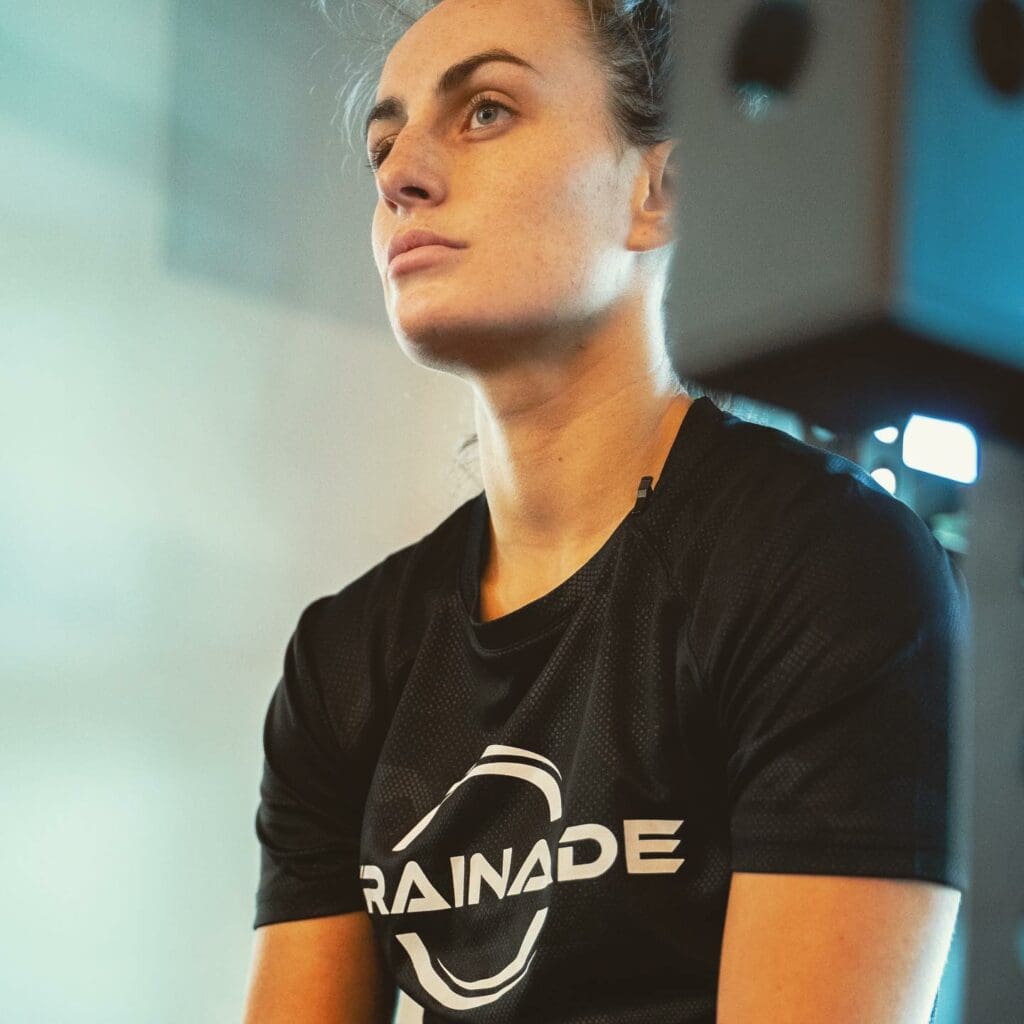 The comparison doesn't stop there. At the time of writing, O'Neill currently holds the longest active win streak of any women's flyweight on the roster, with her three in the UFC adding to a run of four in total. What is even more impressive is the fact that O'Neill not only currently stands as the lone flyweight with a one hundred percent win-rate in her professional career, but also remains the only female fighter in the entire UFC aside from strawweight contender – Tatiana Suarez, who can boast that fact.
It is a remarkable turn of fortunes for a young fighter who began their MMA journey with two losses as an amateur after debuting at the age of just sixteen. Self-belief was never an issue, however. Since those two losses, O'Neill went on to win her next five amateur fights before turning pro and never looking back.
Making her debut as a professional at Eternal MMA 43, the woman they call "King Casey" became the first Eternal MMA women's champion with a decision win over ONE FC veteran – Amira Hadzovic. O'Neill would then go on to defend her strawweight twice at Eternal MMA 46 and Eternal MMA 48 respectively, before continuing her winning ways at Eternal MMA 51 against Caitlin McEwen in the flyweight division – the weight class she now calls home on the international stage.
For O'Neill, it has always been a matter of perseverance in the face of adversity, and with that came an inevitable growth in mentality as she found her way in the sport.
"I've always been someone who listens to people a little bit too much," O'Neill confessed.
"I've never really struggled with the self-belief thing. I know that I can work hard enough to make something happen. I went on that win streak in Australia, and I sort of felt like I was untouchable. But then you still had all those voices in the back of your head telling you otherwise.
"I always believed in myself, but then with more eyes came more people doubting you. That was new."
The transition to the UFC is undoubtably a daunting task for most who make the jump, regardless of prior success on the regional scene. While self-belief has always been a staple of her mindset, O'Neill admits that she had her nerves before making her octagon debut.
"The first fight in the UFC; obviously it is my first fight with the big leagues," said O'Neill.
"It (was) my first fight in America which everyone talks about being this whole different league, so I was just a little bit nervous for how I was going to go in that jump up. I'd only had five (professional) fights and that point, and a lot of people have a lot more fights going into the UFC, so I was just a little worried.
"Obviously I got the first win out of the way, I got all the nerves for the UFC debut out. The second fight, I still had a little bit (of nerves). But by the third fight I knew I could beat these girls just as easy as I was beating the girls on the regional scene."
In a further testament to the magnitude of O'Neill's 2021 newcomer award, two of the top five who placed behind her are combatants from her own division in the form of former Muay Thai campion – Manon Fiorot, along with standout Brazilian Jiu-Jitsu practitioner – Erin Blanchfield. While she doesn't yet see flyweight as the strongest women's division at this stage, O'Neill believes that the future at 125lbs is in good hands, with herself ready to lead the charge of the new breed.
"It's exciting being here at this current stage where it's starting to become a very exciting division."
"There's a lot of new blood coming into this division. I think that it's at the stage where strawweight was five years ago when Joanna (former strawweight champion – Joanna Jędrzejczyk) was running through everyone, and everyone was clamouring to be better so that they could beat her.
"I feel like we're all in that same sort of position right now with Valentina (current flyweight champion – Valentina Shevchenko). Obviously, everyone's eyes are set on her so we're all becoming a lot better, a lot faster, because you have to – to be able to be the one that takes over.
"I'm enjoying it. I'm enjoying seeing a lot of new talent come through, and I know that eventually all of us young girls are going to clean out the old girls in the division and make it our own."
Not one to rest on her laurels, O'Neill has her sights firmly set on making her sophomore year with the UFC an even better one than the last. By her own admission, however, the journey into 2022 needs be met with a more tactical approach. With a professional career moving faster than anticipated, O'Neill believes that the time is now to focus more on improving her skill set in order to set herself up for the harder challenges that lie ahead.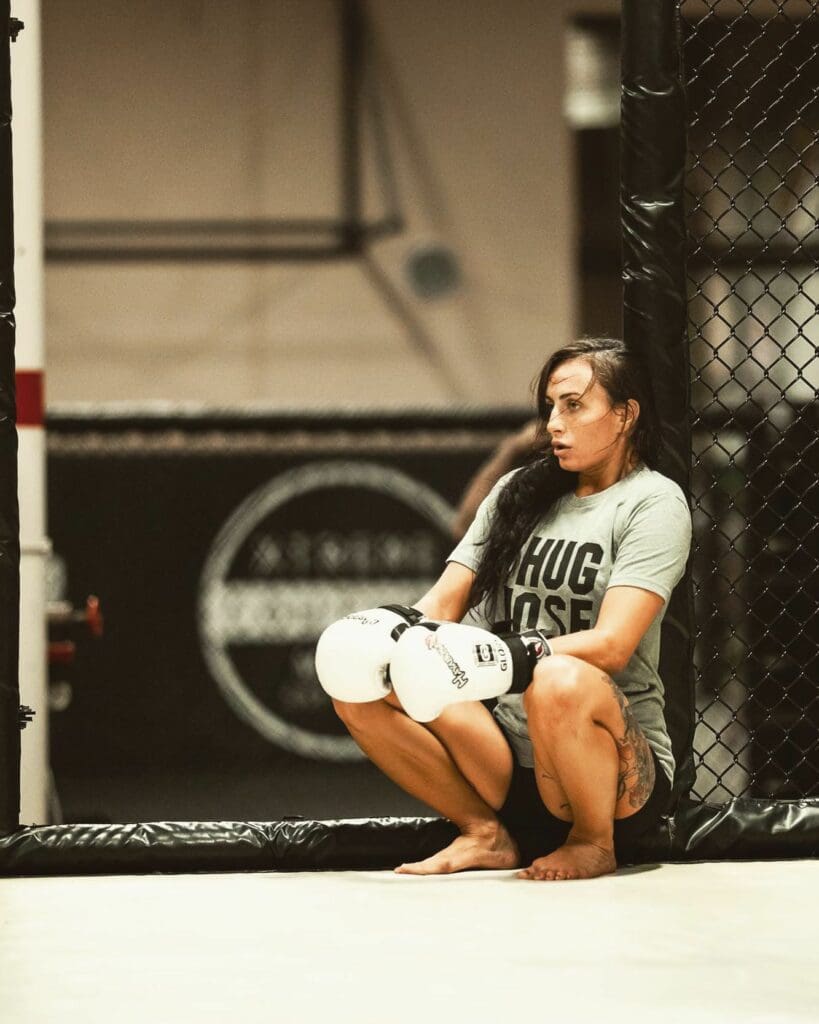 "Sometimes I have a little bit of 'impulsive syndrome' and feel like I'm watching myself do these things from the outside, and then afterwards looking back and (thinking) 'that was actually crazy'.
"2021 was a busy year. It was my first year living in the (United) States, working with a new team, working with new coaches, first year fighting in the UFC, first year being away from my family and a couple of times (without) having my dad in my corner, which is the first in a long time that I haven't had that.
"There was a lot of firsts and a lot of things to get used to, but it was a fun challenge for me. Looking back at it now, I'm glad that I did everything that I did that year. But this year I definitely want to slow it down a little bit, get some extra training in and build some new skills because I feel like I just had three very similar fights in 2021, so I'm hoping to bring some more exciting stuff to 2022."
The march into the new year will present O'Neill with a few more firsts. February 12th will not only mark the first time she has fought on a pay-per-view card, but also her first time fighting in front of a capacity crowd inside an arena as a UFC fighter.
With the Toyota Centre in Houston, Texas playing host to the much-anticipated rematch between middleweight king – Israel Adesanya, and former champion – Robert Whittaker, O'Neill is relishing the chance to shine on the biggest stage as a naturalised Australian on a card filled with multiple ANZAC fighters, many of whom have also competed under the banner of O'Neill's former stomping grounds at Eternal MMA.
Across the other side of the octagon will be retiring women's MMA mainstay – Roxanne Modaferri. The woman known as "The Happy Warrior" will be making the walk for an incredible forty-fifth time in her professional career – a career in which she has shown an incredible durability factor across an almost twenty-year span, having only been finished three times in all her bouts.
During the more recent period of her run with the UFC, Modaferri managed to put a halt to the momentum of some of the younger rising talent in her division. Most notably was her dominant decision win against rising star – Maycee Barber, a young prospect many had tipped as a potential future champion.
None of these factors have been enough to put O'Neill on red alert, however. While she respects the longevity and achievements of Modaferri's career, O'Neill believes she will be the storied veteran's biggest test to date.
"She's definitely a tough veteran, she's been around for a long time, and she's done a lot of great things, but nothing like Maycee Barber.
"Maycee Barber is all hype-train and not really as good as what she's made out to be, and I believe that I'm better than people make me out to be. I could fight Maycee and Roxy back-to-back and beat them both, so I'm not really worried about what she's done to those sorts of girls.
"She's definitely going to be a hard one to put away, but I think that I'm the person who does it. My fight style is aggressive and I'm strong. She won't be able to take me down and just hold me down the way she did to Maycee, I'm too good on the ground. I think she'll be very hesitant to take me down but standing with me is no easy task either.
"I'm looking forward to the challenge, but I really believe that it will be another 'finish' night for me, an easy night."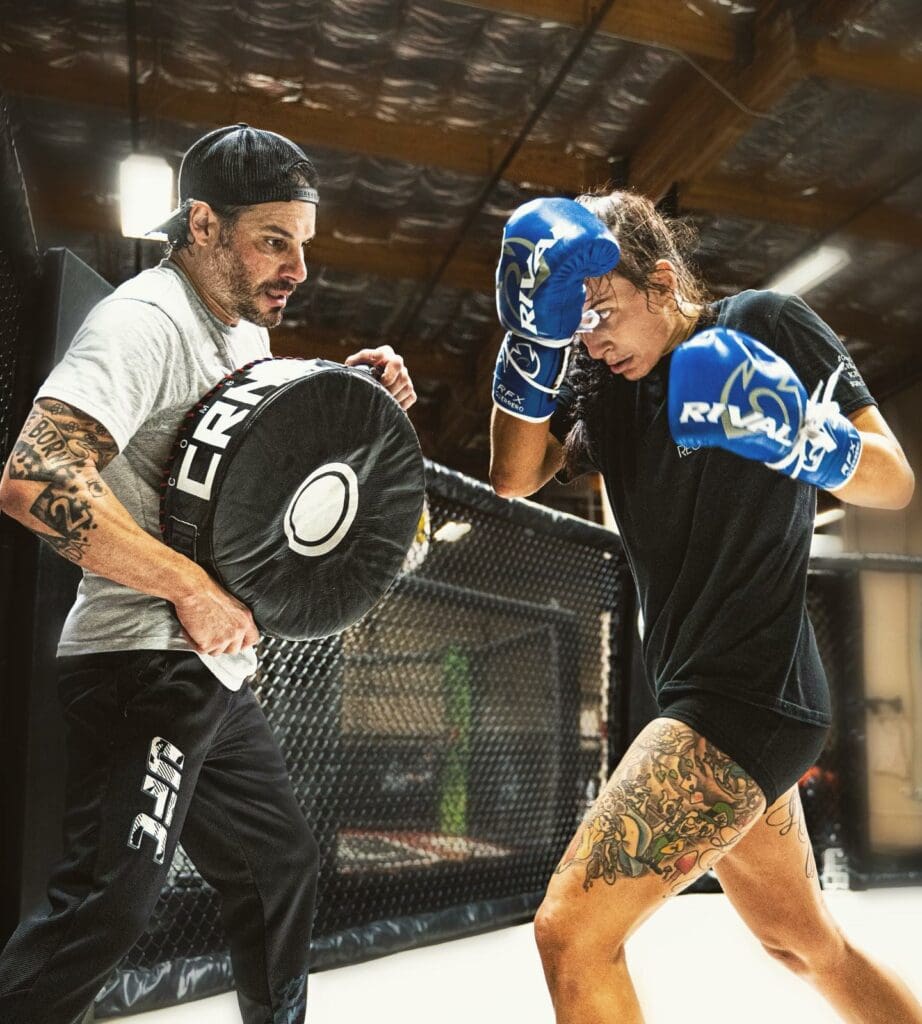 The match also presents something of "full circle" moment for the Scotland native. Marvel Stadium in Melbourne, Australia played host to the first meeting between Adesanya and Whittaker at UFC 243, an event in which O'Neill attended as a fan prior to her rise to international prominence.
The event itself was yet another spark that further fuelled O'Neill's desire to make it as a professional in the UFC.
"I was sitting in that arena thinking 'I want to fight here'.
"Nadia Kassem was fighting at the time, and I was calling her out on Instagram because I thought she was s**t, and I wanted to fight her that night.
"She ran away from me the whole time we were fighting on the same circuit. I kept thinking 'damn she's in there? That should be me!', and this time it is me. So, manifest and just keep working and eventually it all works out. Now, I'm fighting on their second card, I'm super excited for that."
It is clear to anybody who spends any time speaking with Casey that while she has always had the ability to manifest her own confidence, she is certainly a product of her upbringing and the people she chooses to surround herself with.
Being named the 2021 newcomer of the year was not achieved alone, nor was it by luck or happenstance. While the buck stops with O'Neill in terms of outcome on the day, her journey has been presided over by a number of key mentorships that have been vital to her growth as a person as well as a competitor.
From the early beginnings with Pasha Stolyar at Southside MMA and the Hickman brothers at Tiger Muay Thai, to now Eddie Barraco at Xtreme Couture and Casey Halstead with 10th Planet Jiu Jitsu, O'Neill has leaned on some of the very best minds in the game to help realise her potential inside the cage.
Arguably as important was the tutelage she has received outside of it. Growing up as the daughter of a combat sports promoter gave O'Neill a rare inside look into the world of competitive mixed martial arts long before she stepped foot inside the cage herself. While handing out tickets at the door for patrons in the early days gave her a taste for the logistical side of combat sports, the occasional dance with the promotional side of the business was enough to confirm for O'Neill that her future resided underneath the bright lights of the cage, not behind the scenes.
What was gained from these early experiences, however, was wealth of knowledge and guidance that helped pave the way for future success, regardless of the path O'Neill chose to take. Having her father by her side has not only been an invaluable resource in O'Neill's journey in discovering who she is as an individual, but also a pivotal asset of support when it comes to fight day.
"I love having my dad around when it comes to fight time to be honest." said O'Neill.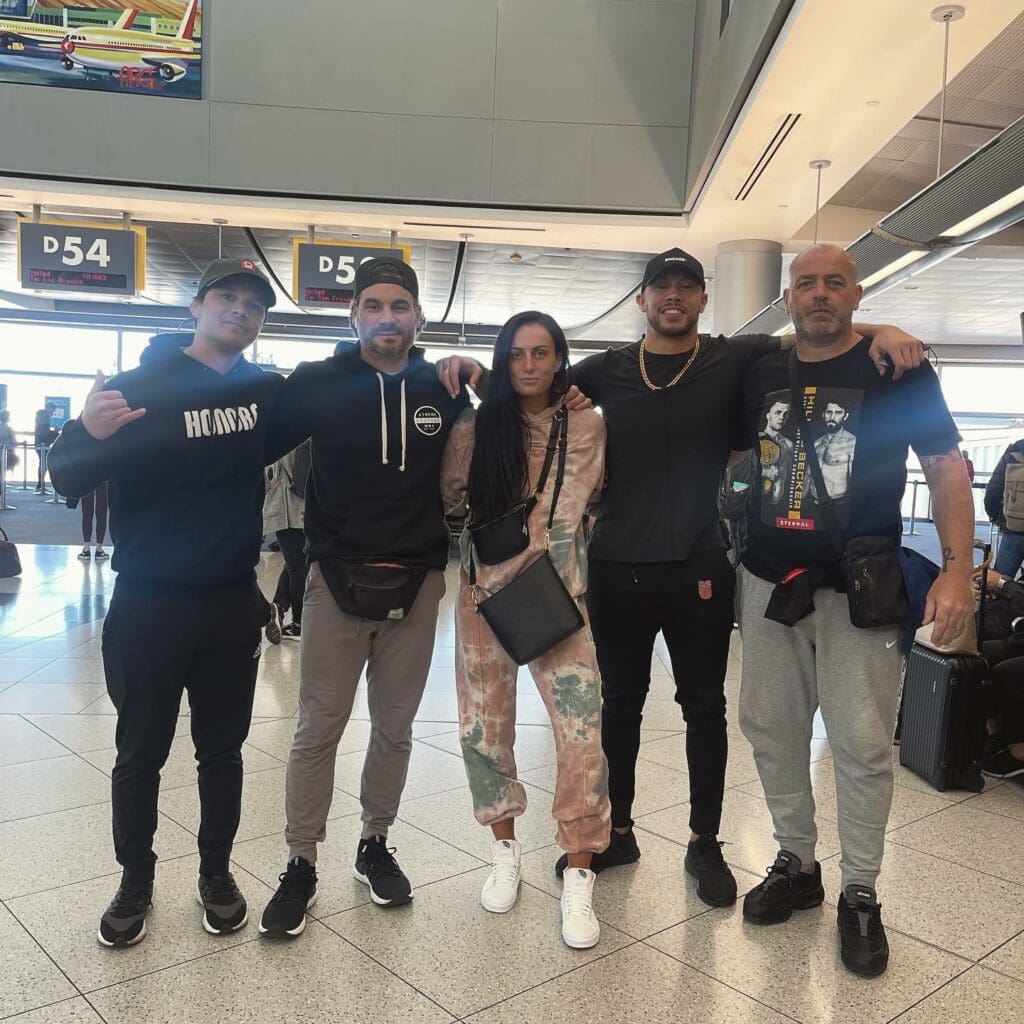 "Watching his work ethic throughout my life and the way he built Eternal (MMA) was the way I went about doing my career. I was like 'if you're going to do it – you give it everything', and watching my dad give everything showed me how to do that. So, I did it on the fighting side while he did it on the business side.
"Having him around, it pushes me a little bit more, because I want to work even harder when my dad is in the room. It would be nice to get him out here for a whole camp one time but having him here for a fight is always great. He's a great emotional support and he's obviously been with me since fighting as a kickboxer when I was four years old.
"He knows me inside and out. He knows when I'm having a good day, when I'm having a bad day. He knows when everything's going well in my head on fight day (or) when everything is going to s**t. He's seen me go through hard weight cuts and easy weight cuts.
"Just having him there, I know that no matter what goes on, I'll be okay, and I've got someone who's got my back."
Of course, without the unconditional support of a doting mother to lean on, the long and arduous journey to fulfilled dreams is often not possible. When it comes to Casey O'Neill, this notion is quite literal.
"My mum booked all my flights for me. She supported everything that I've ever decided I wanted to do. When I was moving to Thailand, I booked a one-way flight on twenty-four hours' notice, and she came to my house and helped pack my bags and booked my flight for me. (She) took me to the airport (and) picked me up every time I came home.
"She's been to every one of my fights apart from the ones in America, due to COVID. She's a really big support system, she's the first person I call when anything goes wrong."
"She's a super hard worker too. I got my work ethic from both of them."
With February 12th just around the corner, the 2021 newcomer of the year looks set to make her fight with Roxanne Modaferri the perfect launch pad for her run into 2022. For the current #15 ranked flyweight, it's just a matter of time until she takes the next big step on her road to championship contention.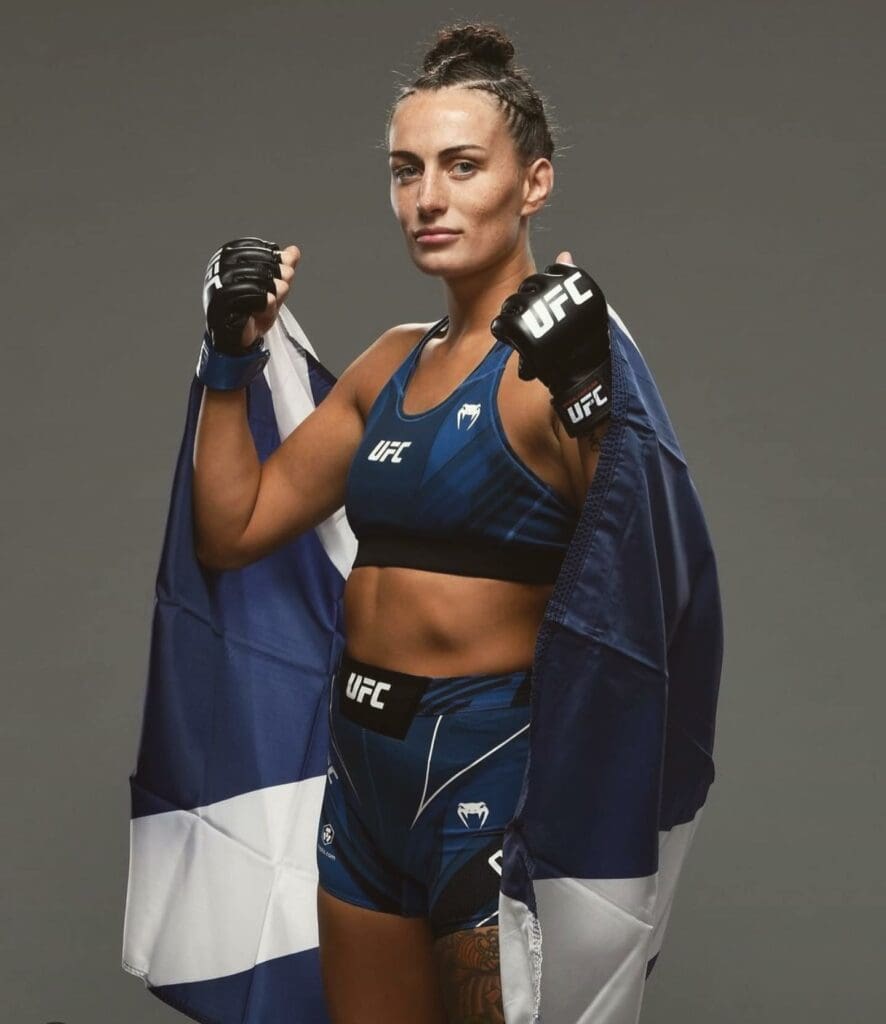 "I think I'm going to knock her out in the first round. I think that she's got one foot out the door and I'm just going to give her a little push and get her out of there. I can tell that she doesn't like to be hit, I can tell that she's not very strong and I can tell that if she doesn't get me to the ground, she's going to start to panic.
"I truly believe that this is my coming out party as a fighter. I know I've had three finishes, but I think this is the one where I do everything right and put a stamp on it and people will start to take notice of me after this fight."
Stay tuned.