After a year delayed by fight cancellations and border closures, Eternal MMA's perennial lightweight contender, Brentin Mumford finally gets his shot at the Eternal lightweight championship this Saturday at Eternal MMA 63.
Originally scheduled to challenge former champion Dan Hill at Eternal MMA 61, Mumford was forced to pull out of the fight due to Australia's COVID-19 border restrictions.
In his place stepped Perth lightweight, Jack Becker, who managed to defeat Hill in a one-round firefight which ended when Becker stopped Hill with a devastating barrage of punches that folded the former champion on the canvas.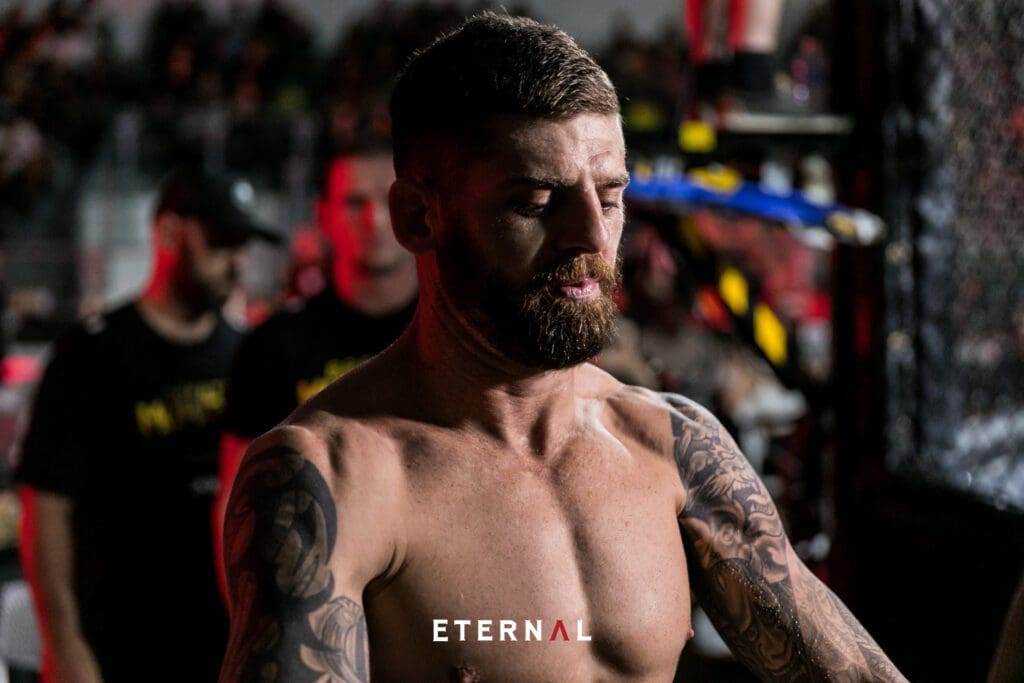 Having come up short in his last two attempts at winning Eternal gold, Mumford will be hoping that third time's the charm when he challenges Becker, but the 34-year-old veteran knows time isn't on his side, and that this fight could be his last.
"If I do retire, It'll be nice to go out with a win. I'm 34; I've poured 10 years into this sport and this will be my nineteenth fight, so this could be it. But I'm only focusing on this fight, and when the dust settles on Sunday we'll see what's next." Mumford said.
When asked how he felt about sharing the cage with Mumford for what could be his last outing, the champion Becker was in no mood for sentimentalities.
"Fairytale endings and narratives are irrelevant; sometimes you don't get what you deserve. You take what you can on the day and that's why I love this sport. It makes men." Becker said.
Mumford, who trains at CMBT Training Centre, is also excited to share the card with his teammates.
"Having the six of us on the card – me, Josh Kunhe, Darcy Vendy, Tristan Murphy, Jayden Tillinger and Jesse Yada – is going to be unreal! The energy and the vibe of the gym has been amazing… we've all been helping each other prepare and game plan for our fights.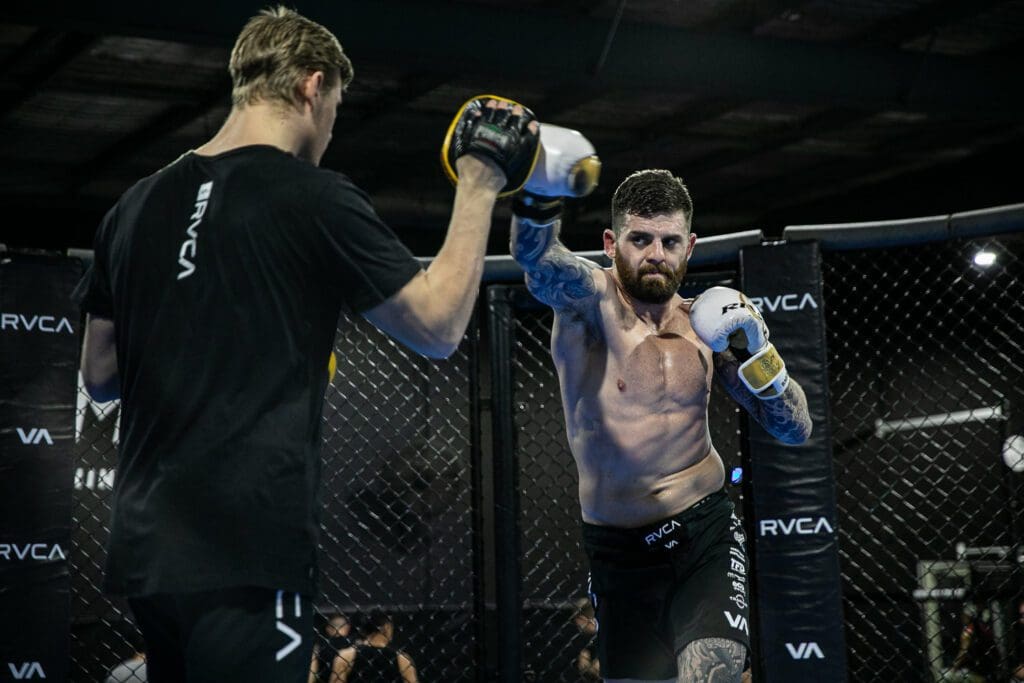 "We're fighting at home, in front of our home crowd and that always brings another level of energy! What better way than to ride off into the sunset headlining a card with five of your team mates. It's going to be a great night." Mumford exclaimed.
If this is to be Mumford's last fight, it'll be a sad day for Australian MMA. Mumford has been a constant presence in the Australian MMA scene for the last decade, sharing the cage with some of Australia's best lightweights. This weekend's fight will also mark his eighth appearance for Eternal MMA, making him one of the promotion's most dependable and durable veterans.