Eternal MMA returns to Perth this Saturday for Eternal 71 with another strong card of fighters set to impress the Western Australian audience.
Standing atop the bill for his third main event in a row will be local fan-favourite and former featherweight title challenger, Rod Costa.
Coming off an impressive submission win at Eternal 68 over an eager up-and-comer in Michael Mannu in his bantamweight debut, Costa has no doubt that he has rightfully earned his second shot at Eternal silver wear.
"I think some people were saying that they didn't understand why it was a number one contender fight, because he hadn't fought in a couple years," said Costa.
"To be honest, even though I got the finish and didn't get myself into too much trouble, he was very good. Things just clicked for me in that fight.
"I'm happy because it was my first bantamweight fight. I think I made the weight easy. I felt really good on the day, and I really do think he's one of the best guys I've fought in terms of skill.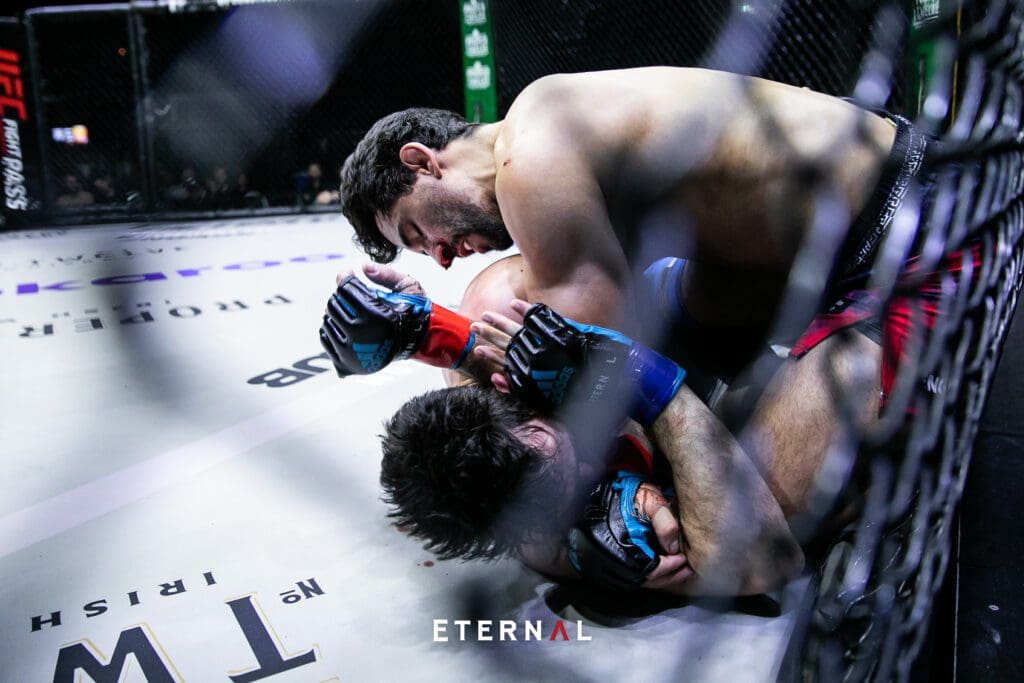 "I felt like it was a really good win because I felt his potential. I'm looking forward to seeing who he fights next and how that goes because I don't think he sat on the couch for two years doing nothing (prior to our fight), I think he was training, and he was very sharp."
After mounting back-to-back wins against two of Australia's elite regional scene contenders in Justin Van Heerden and Diego Pereira, Costa would ultimately fall short in his first bid for a title belt at the hands of former Eternal MMA featherweight champion and now UFC prospect, Jack Jenkins.
Fighting at featherweight for most of his career, Costa saw an opportunity for a competitive reboot with a drop down in weight class.
In a move that paid immediate dividends, Costa shared that while the extra cut in weight was always going to be mental challenge, the physical rewards were ultimately worth the added stress.
"I felt really good," said Costa.
"It's what everyone goes through – the more you cut, the more training camp becomes a bit more of a daunting task. The more you can concentrate on technique and improving in other aspects instead of focusing on your weight, I think the better it is."
"The good part is that I feel really strong for the weight. I feel like it would be hard to find someone that could overpower me. Even if they were bigger than me, it would be hard to find someone that would be stronger than me.
"I remember talking to Mannu and he was heavier than me on the day (of the fight). I felt like strength for strength I did pretty good in that division.
"On the day, I felt really good. I felt fit, I felt like I could go forever."
With his attention now turned to another main event title fight on October 29th at the HBF Stadium, Costa feels he is more prepared than ever to make the biggest statement of his professional career.
Across the other side of cage from him will be Tasmanian native and former Eternal MMA bantamweight champion – Shaun Etchell.
Following an unsuccessful bid to earn himself a shot in the UFC with a first-round loss at 'Road to the UFC 2' in Singapore, Etchell will be looking to regain the title that he ultimately gave up in pursuit of the highly coveted intentional opportunity.
As far as Costa is concerned, he will be expecting to face a dangerous Shaun Etchell in search of redemption.
"I expect the best version of Shaun Etchell, because if it was me and I had come off a (lost) opportunity like that, I would be eager to jump straight back into another opportunity to prove that I'm better than my last showing.
"I think that's what I did with Jenkins. I was so eager to come back and prove that I can do better."
"I think if you are a competitive guy, which I think Etchell is, as soon as you lose, you just want that loss gone. So, I think he's eager to come back, I think he's going to fight as hard as he's ever fought. I think he's coming for it.
"I think I'm going to get the best Etchell we have ever seen."
It's no secret to any MMA fan who has seen Rod Costa fight that his biggest weapons lie within his truly world-class grappling game. A Brazilian Jiu-Jitsu black belt under the world-renowned Filipe Pena as well as former medallist at the IBJJF world championships, Costa has earned himself a well-deserved reputation as being one of the most dangerous submission specialists in Australia today.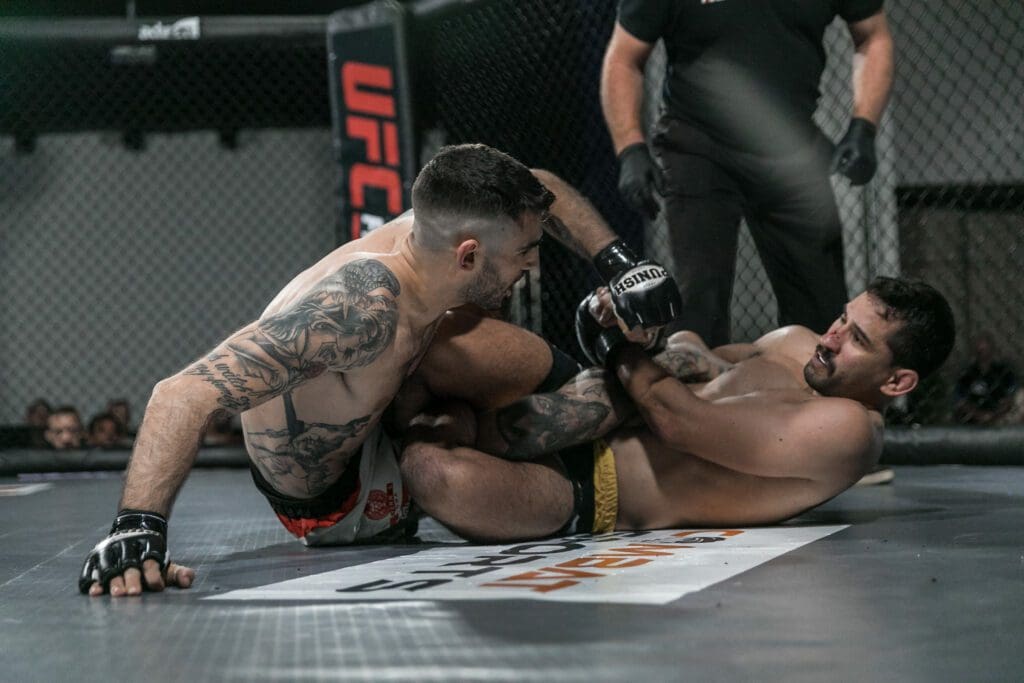 With Etchell's recent loss coming by way of first round submission, Costa believes he will be able to find the same path to victory, though he concedes that it will be no easy task against such a high-level opponent.
"His last fight was a quick fight; he got caught with a submission and my strong game is submissions," he said.
"I did watch that fight, people kept telling me that the way he lost is the best part of my game and so it's a good matchup for me. But I don't like to think that the match is going to be easier than what it's going to be and then he comes out he's fixed the holes that made him get caught-out in his last fight."
"Like any fight I have, my goal is to try and get a good position with my grappling and finish from there. But also with every fight, I don't want to rush and try to get there too quick and then make a mistake and pay for that mistake."
"I like the match he had with Sam Hibberd, which was back and forth, and he showed a lot of heart. He basically out-paced and out-hearted Hibberd. So, I'm expecting that type of fight."
With a renewed focus and another win under his belt, Costa is primed to make waves in the new weight class that he will compete for a championship in at Eternal 71.
As for any prospects at his former 65.7kg stomping ground, Costa is adamant that he has every intention of returning to featherweight sooner rather than later.
"I want the featherweight title after this one," he said.
"There's a card in February. If I'm good to go, I want to be on that card in Perth and I'd like that to be for the featherweight title. But I don't know how quick those boys that are going to fight (for the featherweight title at Eternal 72) would want to and defend it or even if Eternal would give that shot to me. I just think it's a really good option."
With his previous title bout adversary having vacated the Eternal featherweight title for the UFC, Costa believes it could be the perfect opportunity to achieve double-champ status on Australian soil.
Having previously bested the two men who will compete for the vacant featherweight title at Eternal 72, Costa looks to be in prime position to see his long-term vision become reality.
"If Jenkins was still the champion, I don't think I would get that shot, but I beat Diego (Pereira) and I beat (Justin) Van Heerden. So, I think it's a really good story and a very good chance that I could fight for that (featherweight) title whichever way that fight goes. I think I would be a fool to not take that chance.
"If Eternal does want to give that chance to me – if I win the bantamweight title, that would be my first option. But if not, if those guys don't want to defend that quickly, I'd still like to take a matchup in February if I'm healthy."
Never one to overlook an upcoming opponent, Costa has always cut pensive figure when discussing his future. Never one to make brazen predictions on the outcomes of his matchups, Costa has historically laid out his plans for the long-term future while seemingly being at peace with any potential outcomes – for better or worse.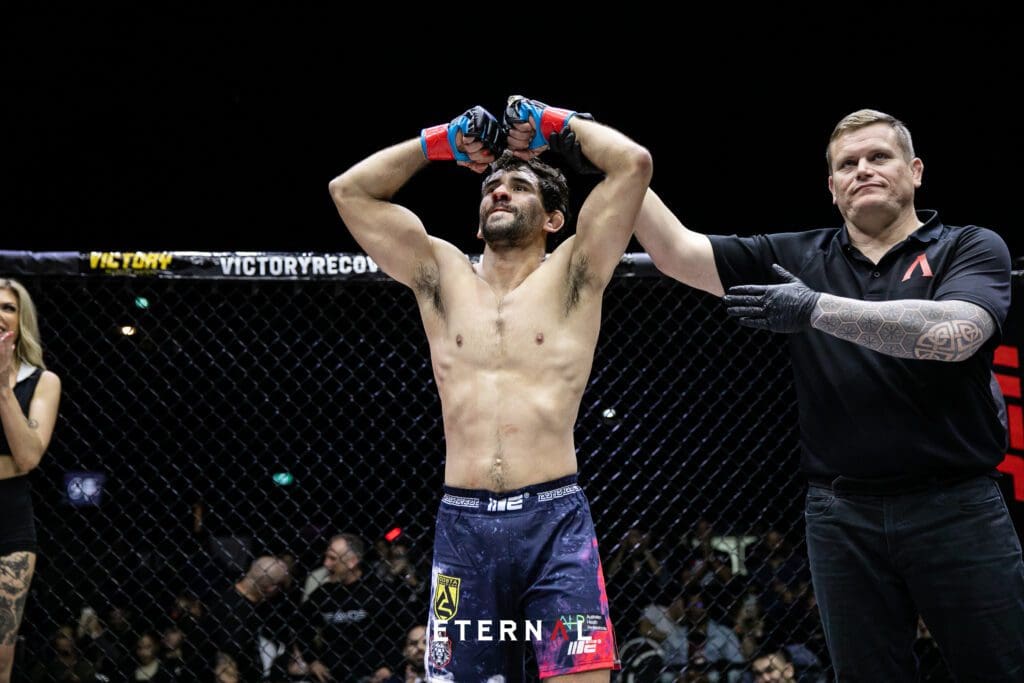 It is the kind of old school mentality of a storied combat sports athlete that is refreshing to see; an approach to his ambitions that reads something of a 'let's draw straws and see who's going to dance' type of story, while always being rightfully confident in his ability to get the job done. It is that same mentality and approach to his game that has led to Costa slowly becoming one of the most popular fighters competing under the Eternal MMA banner.
While he still harbours the dream of competing at an international level, Costa sees no other place he would rather compete on home soil than the organisation he believes gives athletes their biggest platform to shine in this part of the world.
"It's no secret, I'm getting older, I'm trying to look for some kind of international opportunity," said Costa matter-of-factly.
"I wouldn't fight for anyone else here in Australia, I wouldn't fight for any of these other promotions. I'm sticking with Eternal for obvious reasons. Not just because I train with Ben (Vickers) and the other guys – it's the best promotion to give you a future in the sport. The more wins I get with Eternal, the better it is for me."
"Obviously I have lofty goals. It might not happen at all, but if I'm planning the best future for me (it would be) – get the bantamweight (title), get the featherweight (title), then I (could) defend them once or twice, but always looking to the next international opportunity if I can get something."
Eternal 71 main card can be viewed Saturday, October 29th live and exclusive on UFC Fight Pass.