Kevin Jousset was only two fights into his professional career when he received his first title shot.
Serving as a replacement for the injured Glenn Pettigrew, Jousset stepped up on just two weeks' notice to challenge then reigning welterweight champion, Jack Della Maddalena.
An eyelid laceration would see a doctors stoppage cut his first title bid short after the end of the second round, though Jousset was widely commended for his performance given the circumstances.
Since then, Jousset has strung together a run of three wins on his way back to a second shot at the title – the most recent of which being a hard-fought decision against Saeid Fatahifar at Eternal 59.
A black belt in Judo, Jousset demonstrated his elite level grappling skills, landing several hip-toss takedowns on his opponent, much to the delight of the crowd. Throughout the opening two rounds, Jousset expertly utilised his impressive height and reach advantage with teep kicks to the body of Fatahifar, while keeping the range with his jab at almost every exchange.
The third round would see Jousset unleash a barrage of strikes from the feet in the opening seconds, almost immediately causing blood to flow from the nose of the tough Iranian. A high octane last few minutes of the fight would see the Frenchman successfully stuff several takedown attempts from his weakening opponent, putting a stamp on his performance with stifling ground control mixed in with tireless ground and pound.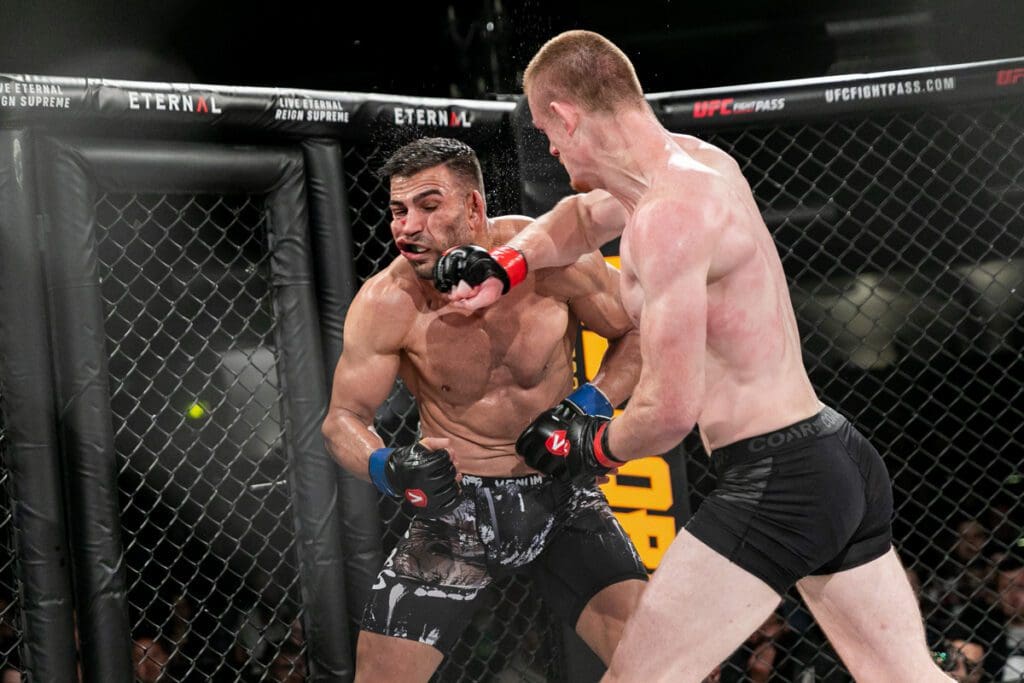 With the dominant decision win in his back pocket, the Eternal MMA brass had seen enough to award Jousset another shot at the welterweight strap. This time, with a complete training camp to back him up inside the cage.
Speaking with Eternal MMA, Jousset reflected on his most recent performance as he prepares for a second attempt at championship glory.
"I was quite dominant most of the fight," said Jousset.
"It was a good way for me to show everyone I am one of the best welterweights in the country. Saeid is one of the toughest guys in the country as well. Being able to beat him meant a lot for the Eternal promoters, so they wanted me to fight for the belt.
"Obviously, all the lockdowns happened, so it had to be pushed back a bit later than what we had planned. (But) finally, we are getting there. Less than a week and I will have the belt around my waste."
Originally born in France, Jousset would eventually find his way to New Zealand's City Kickboxing after spending some time both in the UK and Australia.
Boasting some of the best combat sports athletes in the world, including UFC middleweight champion – Israel Adesanya, UFC featherweight champion – Alexander Volkanovski, as well as Dan Hooker, Brad Riddell and Kai Kara-France to name a few, Jousset has a plethora of talent to train with on a daily basis.
On top of being able to learn from some of the region's elite fighters, Jousset's training is spearheaded by world-renowned MMA coach, Eugene Bareman.
The importance of being surrounded by such a high-level melting pot of talent and knowledge is not lost twenty-nine-year-old as he prepares for the biggest fight of his career to date.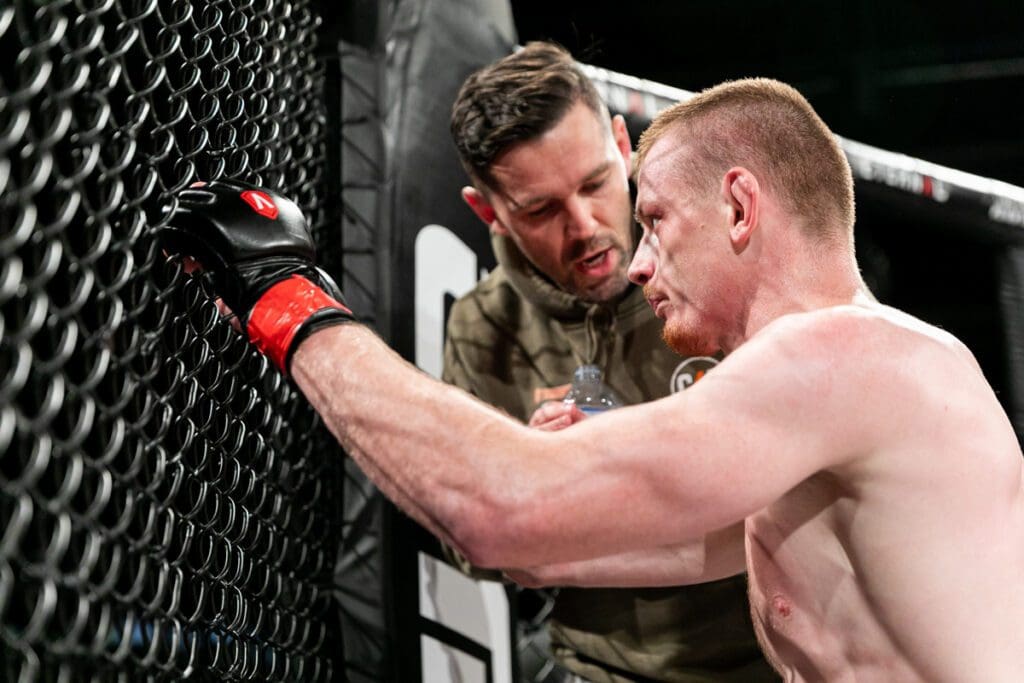 "Training with those guys is insane," he said.
"Coming from my background, I already knew that I could handle the best grapplers in the world because I've done it – I know how it is. But being able to train with the best strikers in the world now is great. If I can handle those guys, I can literally handle anyone."
"Just (seeing) the work ethic, seeing how everyone is humble and just working their ass off every single day, it's very humbling."
The day-to-day learnings inside the confines of one of the world's most elite MMA gyms are what Jousset believes will guide him to victory against his fellow title challenger, Kaleb Rideout.
While Jousset is aware of the kind of problems Rideout can present inside the cage, it is his steadfast belief that "Krazy Horse" will not have nearly enough for him when the cage doors close – no matter how the matchup plays out.
"He's quite an aggressive fighter – very dangerous with some of his techniques," he said.
"It's going to be quite an exciting fight with two (different) styles against each other. I need to be very focused and aware of all the spinning attacks and all the stuff that he does to make sure that I don't get caught."
"I just need to apply my game plan and use my skills as well as possible, so I don't get hit too much. I need to (deal) as much damage to him as possible."
Jousset has made no secret of what his plans are as a professional mixed martial artist. Training with some of the best athletes in the world – many of whom themselves have made the journey from the Australia/New Zealand regional scene to international waters, Jousset eventually wants to follow suit.
While harbouring his own ambitions to one day compete in the UFC, he believes there is no better platform to showcase his abilities in this part of the world than Eternal MMA.
"Eternal is the biggest organisation in this part of the world," he said.
"Once I get this belt around my waste, I will officially be the best welterweight in the country. That will definitely help open the doors to the big leagues.
"The goal is to fight in the UFC, as everyone knows. There are quite a few guys who used to hold the belt before, who then got signed to the UFC later. So, that's the goal – getting the belt first and then getting signed (to the UFC).
Holding such lofty goals is standard for any fighter who wants to call themselves the best, and Kevin Jousset is no different. While he hopes to carve his own international path someday, he has no intention of looking beyond his next opponent standing in the way of him winning his first championship belt.
Asked if he believes there is a specific area in which he holds an advantage over his upcoming opponent, Jousset was resolute in his answer.
A response that came with somewhat of an advertisement for bad intentions to those tuning in on fight day.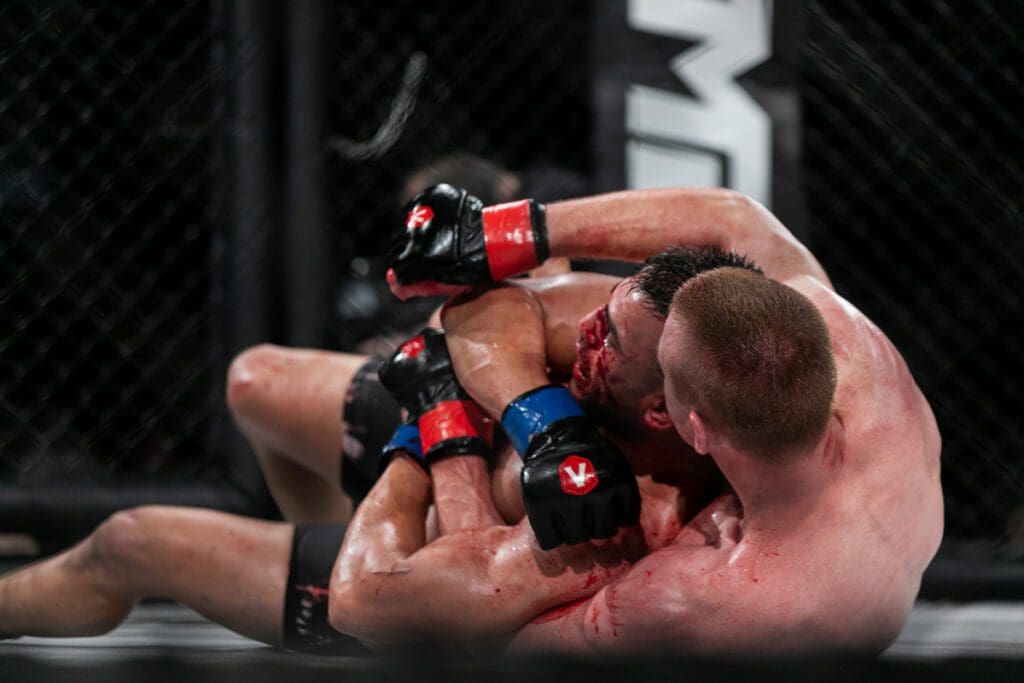 "I have the advantage everywhere," he said matter-of-factly.
"I'm a better striker than him, I'm a better grappler than him, I'm stronger than him. I think I have an advantage everywhere. I just need to be focused and do my thing, that's it."
"Violence is what people are going to see. I will show everyone that I am levels above all the other welterweights in the country – I will be ready to fight for the UFC sooner rather than later."
"The main thing is, whatever happens, the conclusion stays the same – I'll be winning this fight one-hundred percent."
– Eternal 67 main card will be streamed July 16th live and exclusive on UFC Fight Pass.