Viva Las Vegas
Here I sit in my travel jail cell, more on that later, with an abundance of time to reflect on a crazy two weeks, for me, for Jack Della and for Eternal. Let's start with the latter, Eternal 61 took place on September 11th at the Southport Sharks. This card was a testament to the never say die attitude of the Eternal team and the flexibility and understanding of the fighters and teams involved. This pandemic is certainly challenging and without wanting to get too political, I will later, a pain in the fucking arse! If Cam had any hair he would have yanked it all out with not one but two postponements but after many changes to the card and the restrictions etc we had a sold out show. What a show it was too, as always the amateurs brought it, three first round arm bars on the bounce is unreal skill in modern MMA, a couple of third round finishes and only one decision it set the scene perfectly for our stacked main card. What a card too, with Jack Becker taking Dan Hill's title with some brutal striking, not without controversy an illegal knee as the referee was stopping the fight means that Hill will get a re match when COVID allows so that's something to get excited about. Obviously as head coach of Scrappy MMA I was super pumped for Jack as I know how hard he works, and has worked for the last decade so to see him achieve his goal was special for me and the perfect start to our big week as a gym. Before we get on to that Eternal 61 was the first show I've taken my working hat off and sat back, in glorious Las Vegas, and enjoyed the event as a fan. Damn it was good to watch, well done to the team and all the fighters and coaches for the effort that went in to it.
Vegas, Vegas, Vegas! I have had many trips to Vegas over the years and this one was very different:
I no longer drink and
Because we isolated ourselves to avoid a positive COVID test which could have spelt the end to Jack's UFC dreams without the gloves being donned.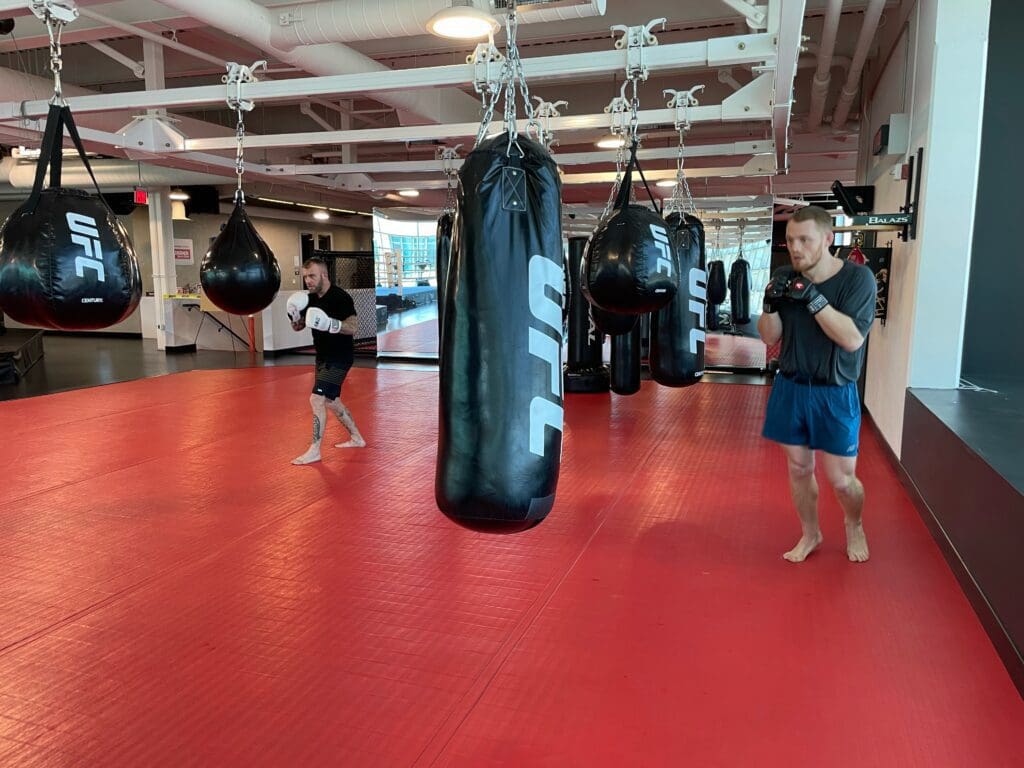 It was amazing to have two weeks to do nothing but train, eat healthy food and relax in preparation for a fight. That pro fighter lifestyle that many only dream of, jack included until this camp, is so helpful in the lead up to a big fight. Training every day at the UFC Performance Institute, using the recovery tools there and generally living the life was all instrumental in Jack putting on the performance of a lifetime and getting his UFC contract. I must give a shout out to Ange Loosa as he brought the best out in jack and wanted that contract badly. He took everything Jack threw at him and gave it back but Jack's class shone through in the end. It's been a long road, not without its challenges but the ten fight win streak is real and the goal set after Jack's last loss, to win ten straight, has been achieved. Jack is a testament to the pathway Eternal provides and it shows if you can become an Eternal Champ you have got the skills to hold it down at the highest level. First Casey O'Neill proved that and now Jack has strengthened the fact that if you trust the process at Eternal and win the belt you have the stuff to make it anywhere in world MMA. I am one very proud and lucky coach to have had an athlete willing to make the sacrifices and put the work in to achieve greatness. Watch this space because I see a shiny gold belt in Jack Della's future.
We knew when we signed up to leave Australia we would need to quarantine on the way home and although it's definitely not ideal it is what it is. However, having done almost three days here in hotel hell I feel like the treatment of a law abiding citizen is in humane. Our only 'crime' is leaving Australia and we are now locked for two weeks in a twin hotel room, zero fresh air, zero sunlight and today we asked for fresh towels as we have been training twice a day and ours are sweaty. We cannot have fresh towels until Day 6! To wash clothes is $40 for ten items so we are reduced to hand washing clothes and hanging them to dry in the shower room, but with no light or heat in there they never dry. I am definitely not seeking sympathy, like I said I knew what I was getting into but never in a million years did I think I wouldn't even have the luxury of fresh air. I have just returned from a country where COVID is rife, it is open and I have been out and about there. I have had six COVID tests in the last two weeks, all of which returned negative. Surely there is a better solution than locking law abiding citizens in essentially cells, in fact in jail you at least get to leave your cell and have access to air. I can't imagine sitting here with Jack having been unsuccessful in his quest for a UFC contract as it's taxing enough on the old mental health as it is.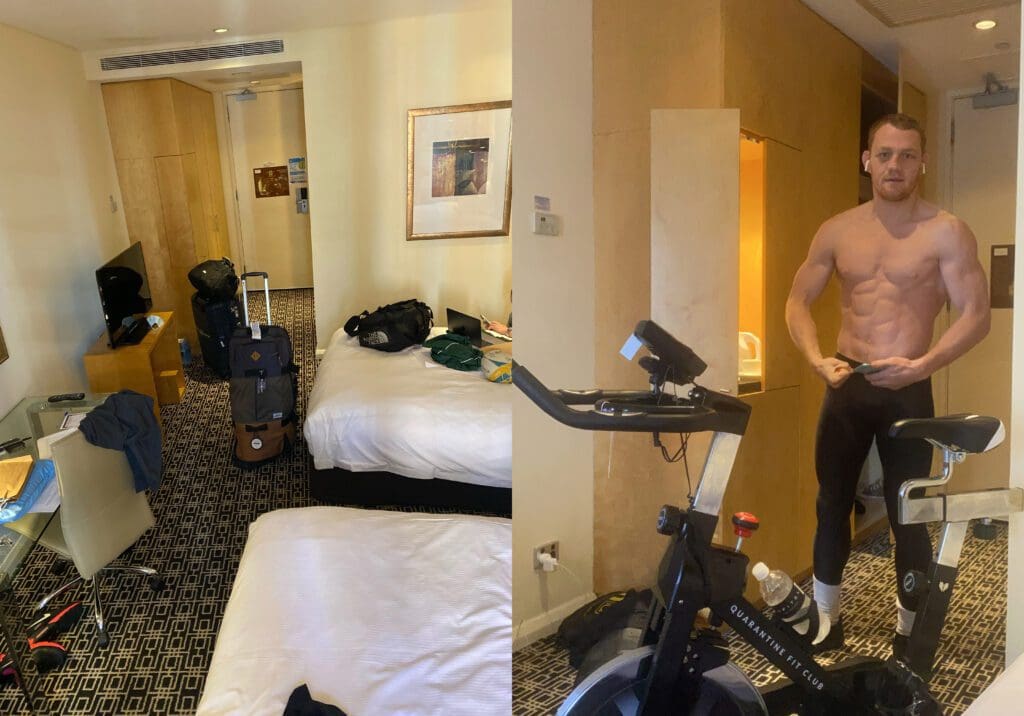 Anyway, we shall endure. It's a funny old game, from the highest highs having Dana sing Jack's praises and walking the Vegas strip as a newly signed team to the UFC to languishing in a 5-star jail cell without even fresh air being afforded to us. Welcome to 2021 and communist Australia. I love this country, I am a proud citizen but fuck me the government has lost it!