It hasn't been without its challenges, but Eternal 61 is finally upon us. And with that comes a slew of tantalising matchups that promise to have the mouths of fight fans watering.
The COVID-19 pandemic has seen some unfortunate cancelations and postponements to several fights, including the push back to a later date for the upcoming event itself.
But with the card now firmly locked into place, one matchup that is sure to produce fireworks is Nick Kepu vs Jack James.
The two exciting middleweight prospects have been tasked with kicking off the main card this Saturday, and both are looking to make a big impression in front of a packed crowd at Southport Sharks.
With Kepu having already made his pro debut against Sam Dobb at Eternal 57 – an absolute showstopper in which he emerged victorious by way of split decision, the hard hitting Muay Thai Mulisha stalwart will be looking to capitalise on his momentum with a big win against Jack James.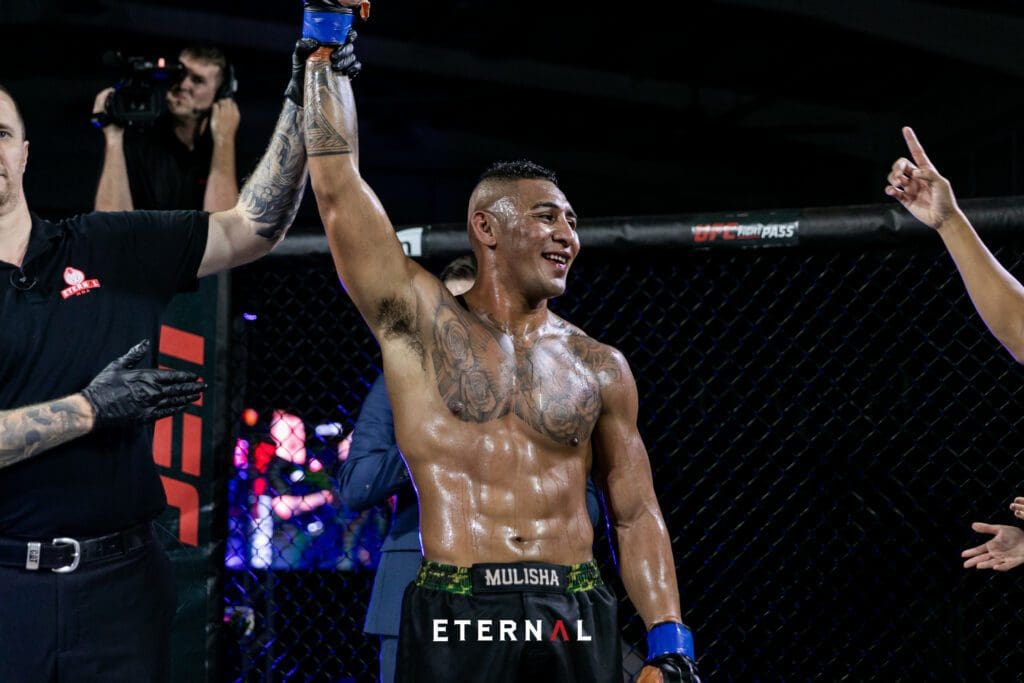 "I just don't see enough power in his striking to take me out" – Kepu told Eternal MMA when questioned about his upcoming opponent. "I just feel like I'm going to walk him down, stalk him, and pretty much take him out in either the first or the second (round). That's just my honest opinion."
On his goals with Eternal MMA, Kepu was measured in his approach to the future.
"The goal with Eternal is obviously to fight the champ whenever Cam (Eternal MMA promotor – Cam O'Neill) gives me that opportunity. But I don't look past my next opponent. My job this weekend is Jack James. I just need to get the job done and then after that we can start talking from there. But until then, I don't really look too far."
Making his pro debut on the other side of the cage, Jack James is looking at making his own waves within the Eternal MMA organisation. The young up and comer is ready for the challenge that lies ahead.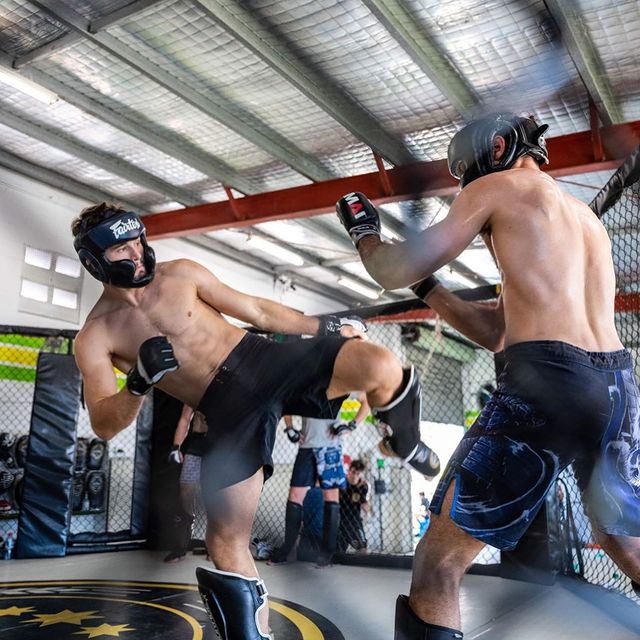 When asked of his impressions on his upcoming opponent, James had the following to say, "We've got a game plan sorted for him."
"I just think once I start picking up the volume and (implement) heaps of movement and get a takedown or two, he won't be able to keep up."
When asked if he had a prediction on how he see's his hand being raised, James gave a confident, matter of fact answer,
"Ground and pound."
James has lofty goals of his own when it comes to his Eternal MMA career, mirroring the sentiments of his Eternal 61 adversary,
"I want to keep fighting pro, I want to win the belt." Said James.
"Middleweight 84 kilo champion."
With both athletes full of confidence and their sights firmly set on each other, as well as a successful run against Eternal MMA's middleweight elites, this is a fight that simply cannot be missed.
Stream the Eternal 61 main card live on UFC Fight Pass – Saturday Sep 11.