August 20th will see Eternal MMA return to the west coast of Australia for the third time in 2022,  with the HBF Stadium in Perth playing host to a strong card at Eternal 68. 
Atop of the bill stands Brazilian Jiu-Jitsu expert and resident fan favourite Rod Costa, as he looks get back in the win column when he faces an up-and-coming prospect and former Eternal MMA main event winner – Michael Mannu.
Coming off a tough featherweight title loss against Jack Jenkins at Eternal 64, Costa now makes the decision to move down to bantamweight as her enters the next phase of his fighting career.
A naturally smaller featherweight by his own admission, Costa believes the time is now to make a  statement in a lighter weight class and diversify his options as a professional in the future.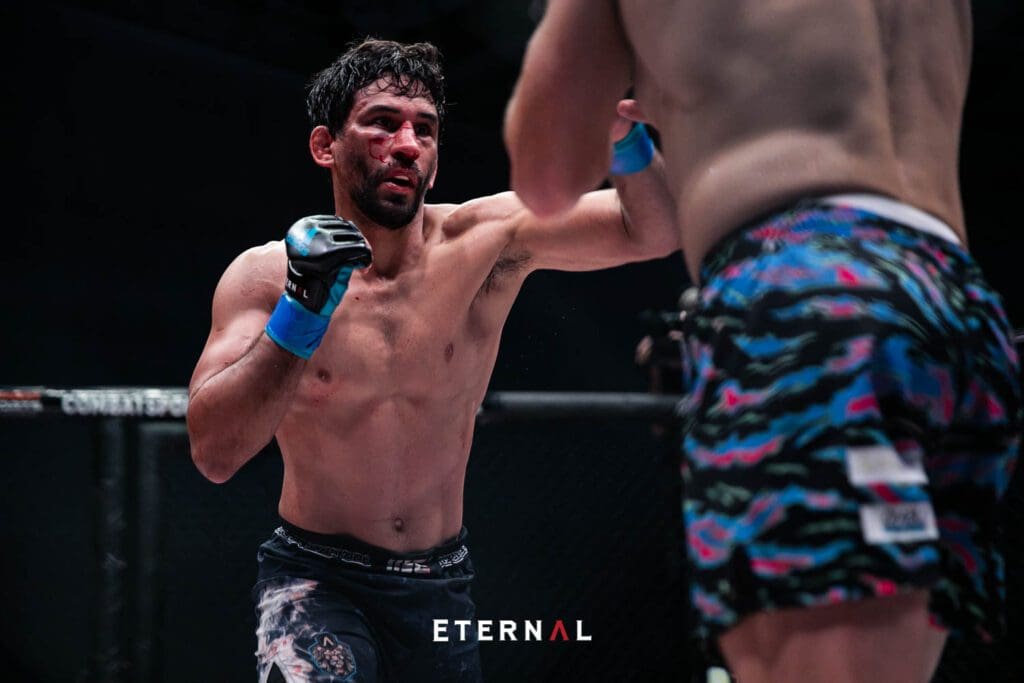 Speaking with Eternal MMA, Costa shared his thoughts on making the move down weight-class ahead of his fight on Saturday.
"Number one, I'm not looking to just win a couple fights on Eternal, I'm not looking to be a local hero – I'm doing this because I want to fight the best people I can fight with the little time I have left," said Costa.
"If you move on to that next level like One FC, Bellator, UFC – any of those big promotions which is everyone's goal right? I'm not going to lie and say that's not my goal. If I want to do that, I think I'm too small for featherweights at that world-calibre level.
"Number two, I just lost the fight to (Jack) Jenkins. It wasn't a fight that was close. So, I think I would be hard-pressed to get an immediate rematch, or a title shot soon in that division."
While it was a tough loss for Costa against Jenkins, the former title challenger sees more than one avenue on his way back to a shot at Eternal MMA silver-wear, regardless of weight-class.
"I know (Justin) Van Heerden's going to fight for the title," he said.
"If Van Heerden wins, I think I have a good shot to fight him again because I beat him pretty convincingly (at Eternal 60). So, I'm not out of featherweight completely." 
With featherweight on hold for the time being, Costa is happy to turn his attention to the next  weight-class down as he looks to the future. 
"They said whoever wins this fight (against Mannu) is going to fight for the bantamweight title, so, that's one fight and then a title-shot."
"I'm also looking at the future. I want to start making the cut to bantamweight and get used to the pre-fight routine. It's very easy for me to make featherweight. I can honestly train and eat normal and then one week out, I can dial down on a couple of things and then I can make featherweight."
Less than a week out from another home match in Perth, Costa has been enjoying some of the new found adulation that comes with the territory of being one of Australia's most popular competitors on the regional circuit.
A world-renowned Brazilian Jiu-Jitsu practitioner, Costa has found that he is starting to become recognised in public more for his exploits inside of the Eternal MMA cage, rather than his success on the mats.
"I went to a comp last week to coach my guys and three people came to me and (asked) 'Oh are you Rod that fights on Eternal?' – Not one of them were talking about Jiu-Jitsu or (asking) 'are you the guy the medalled at worlds?'," said Costa with a laugh.
"Three (other) people came up to me and got photo's, it was weird. But it's all due to Eternal. It is very cool." 
Looking ahead to his opponent at Eternal 68, Costa was calm in his assessment of the potential challenge that awaits him in on other side of the cage.
"I saw one of his fights, he fought against a dude that trains with us now – (Anthony) Drilich," he said.
"He's got a lot of heart, good cardio. He lost that first round to Drilich, he got knocked around pretty bad. He stayed composed, came back and beat Drilich pretty bad, too."
"I literally watched that fight twice and then I didn't really think about it anymore. I know that he's a southpaw and a couple other things we have to watch out for, but we'll go out there and see what happens."
News of current Eternal MMA featherweight champion – Jack Jenkins surfaced shortly after Costa shared his thoughts with Eternal MMA. The young Australian is now destined for a UFC audition on Dana White's Contender Series in late September, a prospect that may see Costa seemingly closer to a follow up title shot at featherweight sooner than he forecasted.
For now, however, the eyes of the Scrappy MMA product are firmly lowered on his next test at Eternal 68 before he plots his next path to a title shot in the future.
"Chael Sonnen says this a lot and I love it, he said, 'the worst thing that can happen in a fight is that you have an expectation, and the fight (ends up) being harder than what (that expectation) is.' So, I think that first fight with Van Heerden, he thought my striking was shit and he was going to come in, stay away from my grappling and just pick me apart on the feet.
The first knockdown I had just changed his whole game. He froze a little bit, he never shot. I think even if he shoots on me (in a potential future matchup) it will be a tough fight, he's a very good wrestler. I think my jiu-jitsu is better than his, but I think he is a better wrestler than me.
"I feel like that will be a very interesting fight, I think it will be a very hard back-and-forward fight. So, I will be looking forward to that fight if I can get it (again) if he wins.
"But apart from Van Heerden, the next thing is a Bantamweight title shot if I get over Mannu."
Facing Costa out of the blue corner – Melbourne Victoria's own – Michael Mannu will be looking to upset the hometown favourite, as he prepares for his second main event with Eternal MMA in as many fights with the promotion.
With over two and half years between now and his last fight, the 25-year-old has been staying well prepared between matchups as he looks ahead to what will be the toughest challenge of his young career.
"For the most part, the last two and half years I've been training the whole time," said Mannu.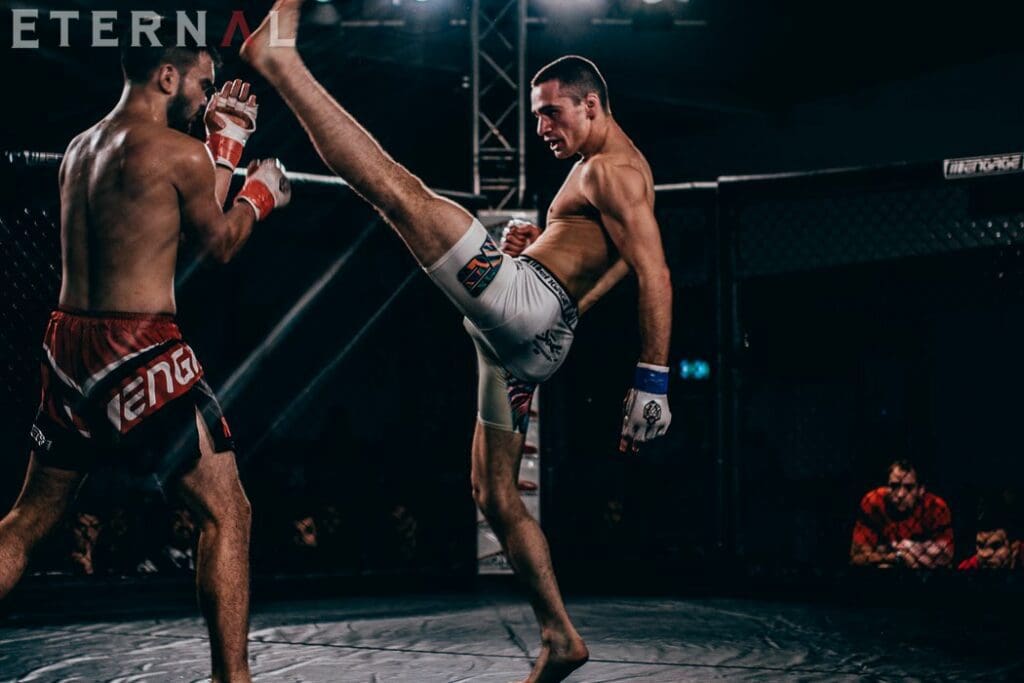 "It's not like I took a break from the sport or had a bad injury where I wasn't able to train for a long time. The lockdown laws in Victoria were very strict for a while, and just a bit of bad luck with fights as well. We've had events cancelled, I've had opponents injured, I've had an opponent deported."
"I've just been working a lot on my skills – all facets of MMA, my strength and conditioning. So, I think I'm a different fighter now (compared) to my last fight.
"I think I'm really under the radar at the moment, so to have an opportunity like this is really exciting for me. No one knows who I am or what I can do, so being able to go out there and show it on UFC Fight Pass on the biggest show in the country is very exciting."
"The previous opportunity's falling through would (have all been) worth it for this opportunity I'm getting now."
While Mannu is excited to finally get the chance to fight a high-level opponent like Costa, he is acutely aware of the dangers that the former IBJJF medal-winner presents. It is the confidence in his own abilities, however, that Mannu believes will see him get the job done come Saturday.
"Obviously with Rod, his jiu-jitsu is very good," he said.
"He's a very skilled black-belt, probably the most dangerous guy I've fought in terms of grappling credentials."
"(But) I think he'll find the bantamweights – they're a bit faster than the featherweights. I think he's going to see that I'm the fastest guy he's fought. I'm (also) a very smart, disciplined fighter – a very cerebral fighter. He's going to be hoping I make mistakes, but there won't be many mistakes for him to capitalise on.
"He's tough and its fifteen minutes – a three round fight, but I think I'm going to be in control from the start until the very end."
Perhaps a good omen of sorts for Mannu is that he will be headlining his second main event for Eternal MMA exactly 34 cards after he topped the bill at Eternal 34 back in May of 2018. While he is not superstitious by his own admission, Mannu is very much aware of what is at stake for him should he get his hand raised against Costa.
"This is the number-one contender fight for the bantamweight belt on Eternal," he said.
"So, the winner of this one gets to fight Shaun Etchell later in the year. And that (would) completely flip my year around – from having no fights to ending the year with two big fights on UFC Fight Pass.
"I'd assume the title-fight would be a main event, or a maybe a co-main on a big event. If that's the  case, that's two headliners on the biggest show in the country on UFC Fight Pass to finish the year."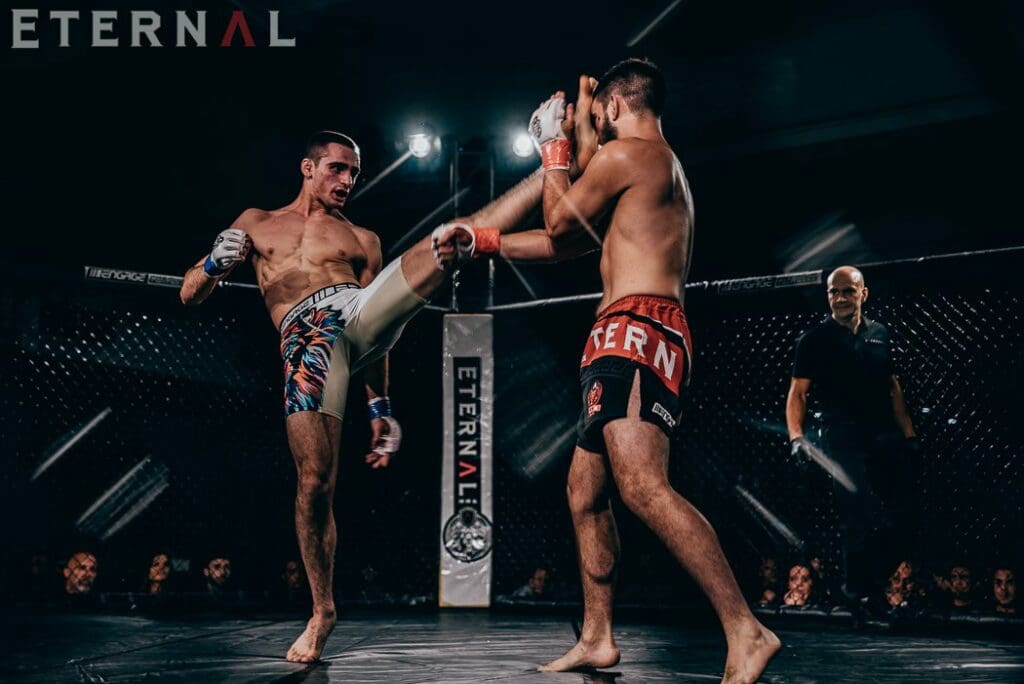 With all eyes set to be on the main event at Eternal 68, Mannu believes it is the perfect platform to establish himself in the hearts and minds of fight fans as he manifests a future that he has long dreamt about.
"You never know how things could work out. I could get these two fights, then I'm 7-2, two massive wins and the UFC is coming to Australia in February… Things can happen overnight, stars can be  made overnight. 
"I'm really seeing the light at the end of the tunnel here. This is my big opportunity and I'm ready to make the most of it."
– Eternal 68 main card can be viewed August 20th live and exclusive on UFC Fight Pass.