Eternal MMA sits down with Tasar Malone for a Q&A ahead of his professional debut at Eternal 74 against Tom Pratt.
Age:
26.
Where were you born:
I was born on the Gold Coast and grew up in Beechmont up in the sticks.
Where are you based now:
Bit of a tricky answer… but in my car! I saved up all my pennies and bought myself a van to live in out the front of the gym on the Gold Coast.
What gym do you train out of:
CMBT.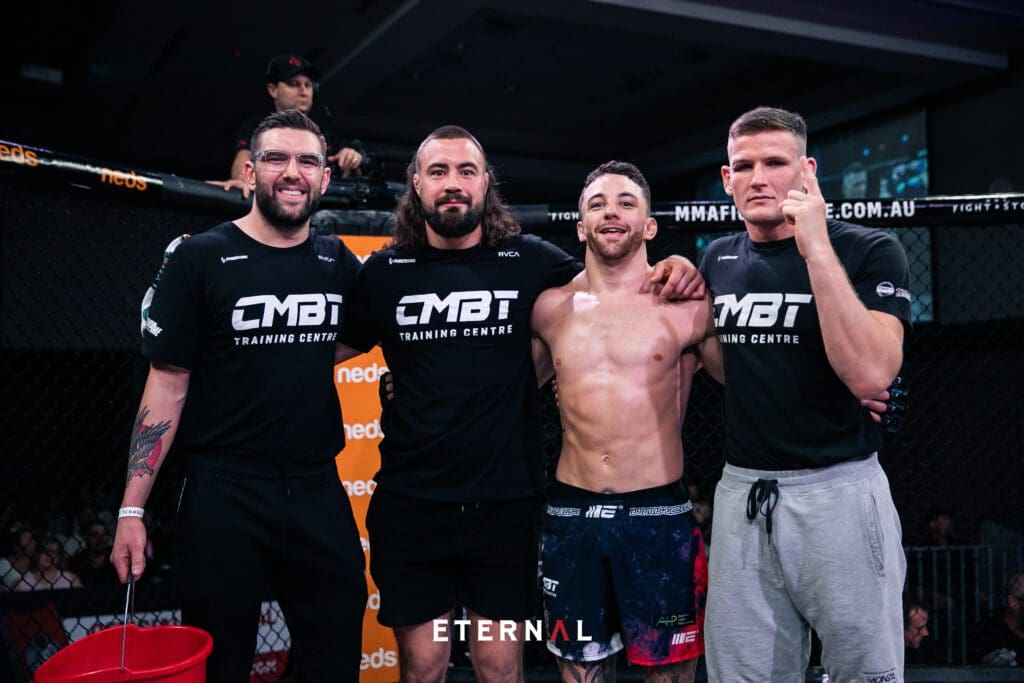 Who are your coaches:
The one's leading from the front would be Miles Muecke, Jesse Yada, Glen Sparv, Brentin Mumford, James (Powell) and Darcy Vendy.
What belts or rankings do you currently possess as a martial artist
I was lucky enough recently to be awarded my purple belt in Brazilian Jiu-Jitsu.
What sports or activities did you participate in growing up:
I started off playing soccer as a young boy. I transitioned to AFL in my late teens and got close to getting drafted. That didn't happen, but I believe everything happens for a reason. Now, I've found MMA.
When did you first decide to dedicate yourself to the sport of MMA:
When I was younger, even from five years old I was running around telling my parents that I was going to be a professional athlete and a great one at that. I always chased that belief because that was one of the first things that popped in to my mind and body as something that I wanted. As I said, I got close to the AFL, I was getting paid at a certain stage playing senior footy for a few weeks. I got lost a little bit for a couple months (before) I got introduced to mixed martial arts by a friend. After doing literally the first training session, I fell in love with the sport.
Favourite aspect of training:
I love it all. I look at it (like) there's always something to learn – a never ending pursuit of knowledge and self-improvement.
What do you consider to be your greatest strengths as a mixed martial artist:
Two things: No ego – but I'm very coachable and a quick leaner. I love being told and taught things. Second thing would be my adaptability to situations and my mindset to always find a way out or find a way to get it done. "Self-determination", I would say.
What can fans expect to see from you when you step foot inside the cage:
I tend to be a bit of a wild man! Whether it's things like climbing cages, doing back flips, throwing everything into all my shots, takedowns – you name it. I used to be a bit all over the place; I'm trying to work on being a lot more structured and methodical with my approach. But I guess if I'm being me, I love being a wild untamed beast! (ha-ha) if that's a way of putting it.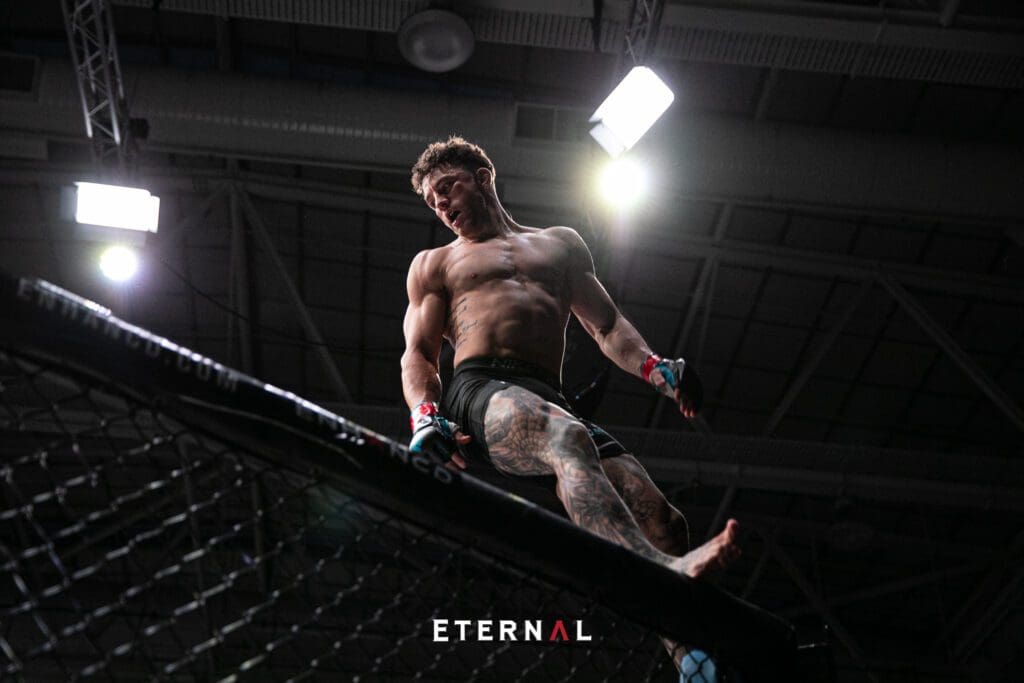 Can you compare your fighting style to any high level mixed martial artist:
My mindset on martial arts has always been that everybody is unique. Without having ego, I feel like I am my own (fighter), but the person I have always looked up to and wanted to (emulate) the most has always been George St-Pierre. Just the way he carries himself inside and outside the octagon; how he fights. I'd say he's the person I've always wanted to follow in the footsteps of. But as I said, I want to be me and bring my own style and flavour.
Who would you consider to be some of your favourite combat sports athletes:
George St-Pierre.
Which fight do you consider to be your standout performance so far:
I'm not sure if I could pick one, but going off my last performance I believe I didn't even get hit with a strike. I've had ten fights now and 'touch wood' – I haven't even blead inside the (cage).
What are your goals for both the immediate and long-term future:
Short term is obviously this weekend. I'm very much someone who lives in the present moment. Tomorrow is never promised, so I just focus on what's in front of me. We've put a lot of work into this coming weekend so I'm just focusing on that. Long term: I'm the type of person that will always aim for the stars and reach as high as I possibly can with the team that's around me. If I continue showing up, putting in the work, dedicating myself and sacrificing for this, I believe that the Australian championship belt will be wrapped around my waist (before moving) on to bigger and better things.
How do you see yourself getting your hand raised at Eternal 74:
I am very much in the belief that it's a fight at the end of the day and there are so many variables. I like to see everything in front of me in the rawness of the moment. If you give me a sniff of an opportunity, I'm willing to go one-hundred and ten percent to jump on that opportunity. Whether it's on the feet with a shot, whether it's ground and pound, TKO, or a submission.
A final message to your fans and supporters:
I used to be in the mindset that this is an individual sport, but it's really not. I'm super blessed and grateful for not only my team that help support me to actually get in there and be on the playing field, but also all the messages of love and support from all the people like my friends, my family, my supporters and fans. I see it all, I feed off it. I've received a lot in this last week and it's something that really reminds me of how many people are behind me. That spirit, that energy – I just carry that in there and I just feel untouchable. I love you all, I appreciate every single one of you. I'm super excited for this weekend and to go to battle with the entire army that's behind me.
Follow Tasar on Instagram
Watch Tasar on YouTube
Eternal 74 main card can be viewed live and exclusive March 18th on UFC Fight Pass. Tickets can be purchased at www.eternalmma.com for anyone wishing to attend the event.