Eternal MMA sits down with Abdalla Biayda for a quick-fire Q&A ahead of his eighth professional fight at Eternal 73 against Alan Philpott.
Age:
27.
Where were you born:
I was born in a city in Sudan called Khartoum.
Where are you based now:
I live in Perth, Western Australia – in Bassendean near Morley
What gym do you train out of:
I train out of Kickass MMA in Morley.
Who are your coaches/main training partners.
The main team is (made up of) Steve Kennedy – the head coach. I also have a boxing coach – Bon. Also, my Muay Thai coach which is Oliver Olson. My strength and conditioning coach, that would be Luke Johnstone. Also, my Jiu Jitsu coach Scotty and my wrestling coach Tom Barnes.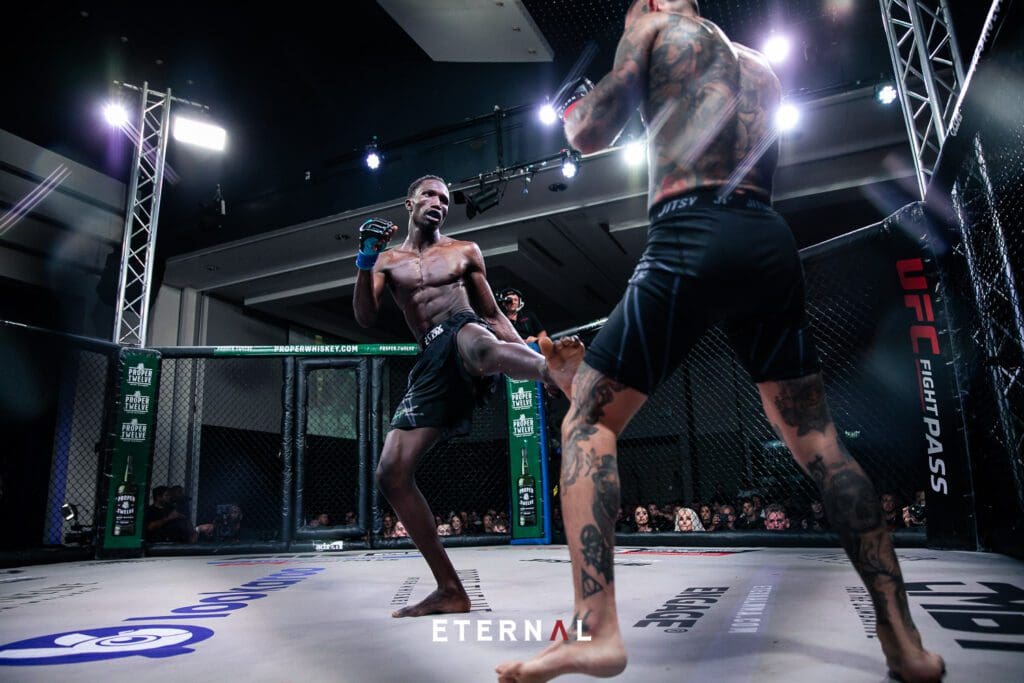 What belts or rankings do you currently possess as a martial artist:
I'm a Brazilian Jiu-Jitsu blue-belt – that happened after my recent bout when I submitted Josh Kuhne. Because I've been doing Jiu-Jitsu for two or three years, I never thought I was going to get the blue-belt. But after that fight that were like "hey, you're kind of ready". So, I got it.
What sports or activities did you participate in growing up:
Believe it or not, I was terrible at all sports. I was no good at any sport. I am surprised that right now I am in a sport for a career. I was just terrible! I was just terrible at every single sport, so, I never tried. I did like basketball, but I was terrible at it. Now I'm in (MMA) as a career – life is weird.
When did you first decide to dedicate yourself to the sport of MMA:
After I won my first (professional) lightweight belt. I was just cruising with this career, to be honest. The reason why I stuck with it was because it really calmed my mind. When I started having a couple of bouts, started winning, started understanding myself, starting character building and started understanding about respect and discipline, it really worked for my mind. So, I just continued doing it. After I won my belt, I thought "I'm going to take this as far as I can".
Favourite aspect of training:
I like doing 'teeps' in training. I do a lot of pad work with my Muay Thai coach. I realised it could be my ultimate weapon because of how long my legs are – they're like spider legs!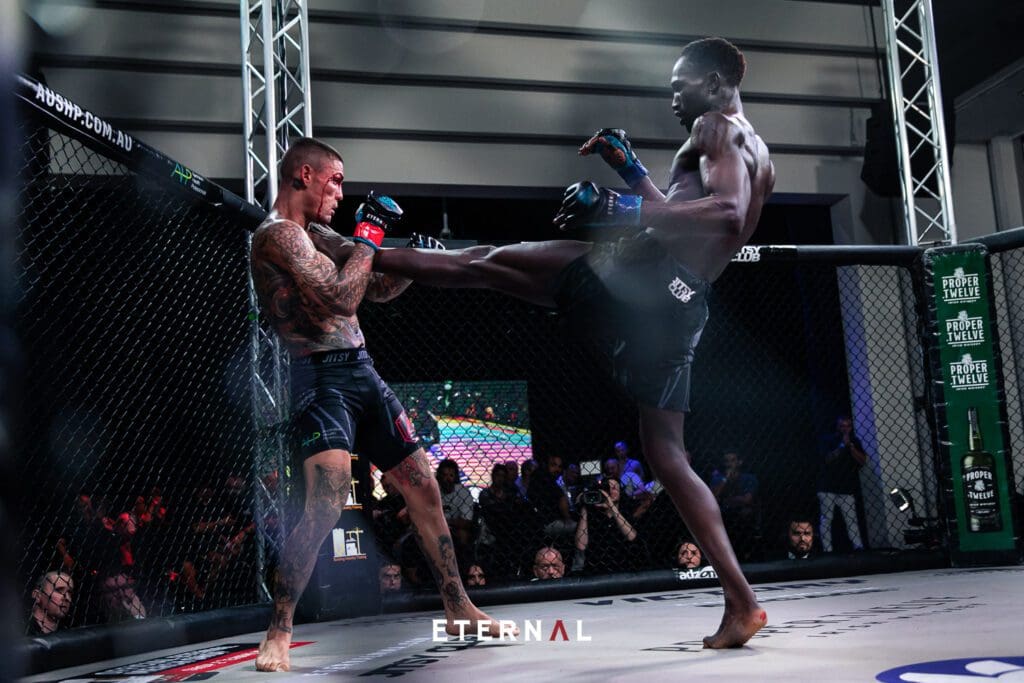 What do you consider to be your greatest strengths as a mixed martial artist:
I would say cardio. That helps me. I would say it's my biggest strength.
What can fans expect to see from you when you step inside the cage:
I like throwing everything. I like being an artist. I like painting a painting. I like mixing it up, doing different things. But, in this fight, if he wants to grapple then you will see me grapple. But nobody has ever wanted to just grapple with me. They (usually) like to try and stand up with me, then they turn in to grapplers.
Can you compare your style to any high level mixed martial artist:
I would say Jon Jones and Rafael Fiziev. Also, Terrance Crawford's boxing and switches. Put all three together, you got me.
Who would you consider to be some of your favourite combat sports athletes:
Rafael Fiziev and also Jonathan Haggerty from One Championship, I love his Muay Thai. I love that dude. (Also) DJ – Demetrious Johnson.
Which fight do you consider to be your standout performance so far:
I would say when I had my first (professional) lightweight fight. I was spot on with my striking, my movement, everything was just on point.
What are your goals for both the immediate and long-term future with mixed martial arts:
For my immediate future, my goal is to try a three-division champion in one promotion. It doesn't matter what promotion it is; I don't care. My long-term goal is to get into a big promotion like the UFC or any other promotions and try to be a three-division champion there as well.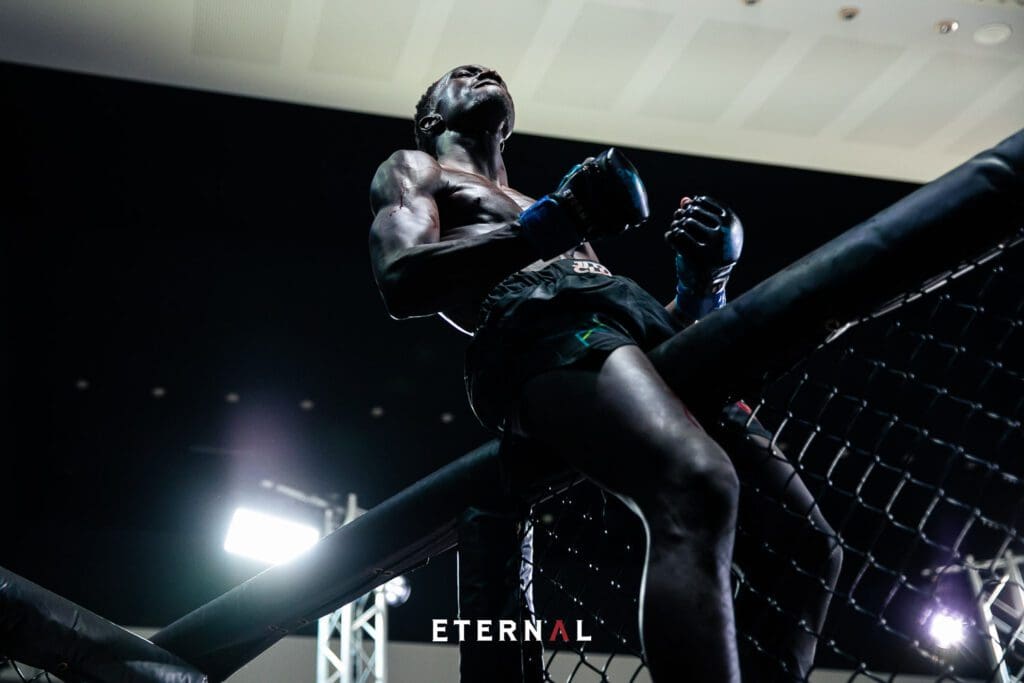 How do you see yourself getting your hand raised at Eternal 73:
I don't really envision those kinds of things. I don't make predictions. I just go out there and give it my all and whatever happens, happens. If I fight hard, I know that good things will happen. But if I have to predict I'd say first round stoppage or knockout.
A message to the fans and your supporters:
All love, to be honest. My fans, people who have been supporting me, my friends, my family, the ones who have been with me from the start – I appreciate all of you. It's just love. They have no idea how much I appreciate it.
Abdalla Biayda vs Alan Philpott for Eternal 73 can be viewed Saturday, February 11th live and exclusive on UFC Fight Pass. Fans can visit eternalmma.com to purchase tickets for Eternal 73.