Eternal MMA, Australia's premier Mixed Martial Arts organisation, today announced a partnership with Neds. The new deal makes Neds the official wagering partner of Eternal MMA. Ned's is among the fastest growing wagering brands in Australia and offers a range of innovative products to their clients. It also forms part of the Entain Group, one of the largest sports-betting and gaming companies in the world.
Eternal is the only Australian based MMA promotion that offers official wagering and this partnership has been developed to give Eternal fans markets on all Eternal fights that are streamed on UFC Fight Pass – giving fans a convenient and engaging experience that can't be found elsewhere in Australia. These markets will be available from Eternal 64 on March 19.
Eternal's founder, Cam O'Neill, commented on the recent partnership, saying; 'Eternal's focus is always on providing our fighters with exposure to new audiences and premium sponsors. Our relationship with Neds takes this one step further by providing a fan focused experience that will fast track Eternal's growth as we provide the most professional platform for fighters to build their reputation on the national circuit".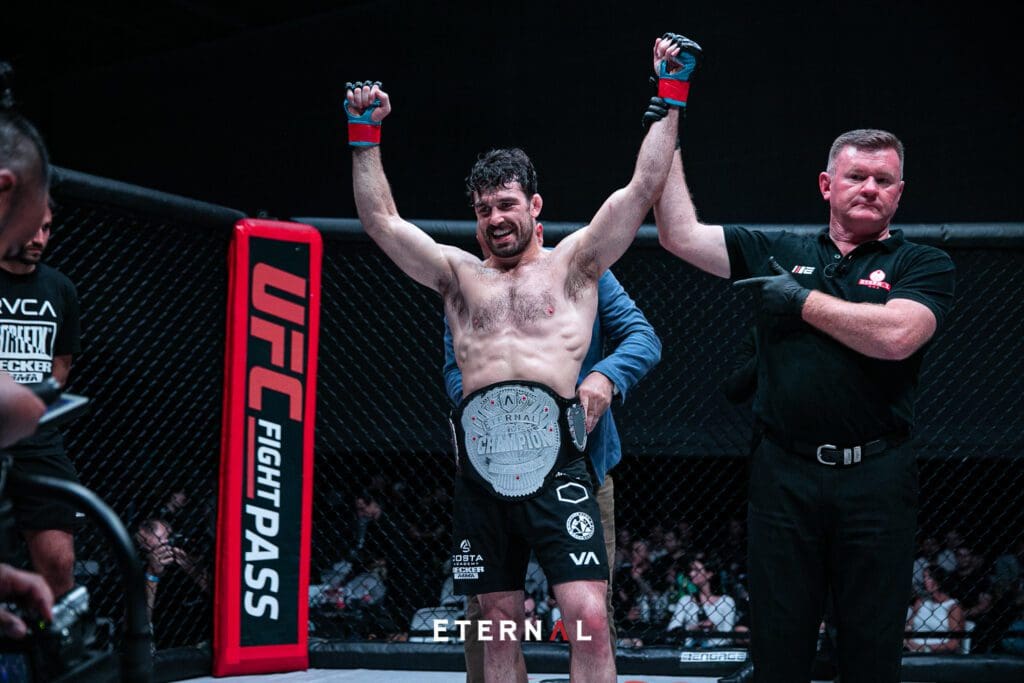 This disruptive partnership is a big step forward for national MMA in Australia and promises to bring new opportunities to the sport of MMA and Eternal fighters. For more information on Eternal MMA, visit: eternalmma.com