Is Stephen 'AstroBoy' Erceg (8-1) the best pound-for-pound fighter in Australian MMA? Possibly.
The Eternal flyweight champion continued to make that claim with a first round submission victory against Paul Loga (7-6). Prior to the fight, Erceg expressed that he wanted to leave no doubt about who was the better fighter between the two, and after tonight there is no doubt.
Erceg used his wrestling to control Loga against the cage for the majority of the round, before pouncing on a Loga slip to quickly secure a guillotine. The submission was special too, with Erceg finishing the guillotine from a mounted position.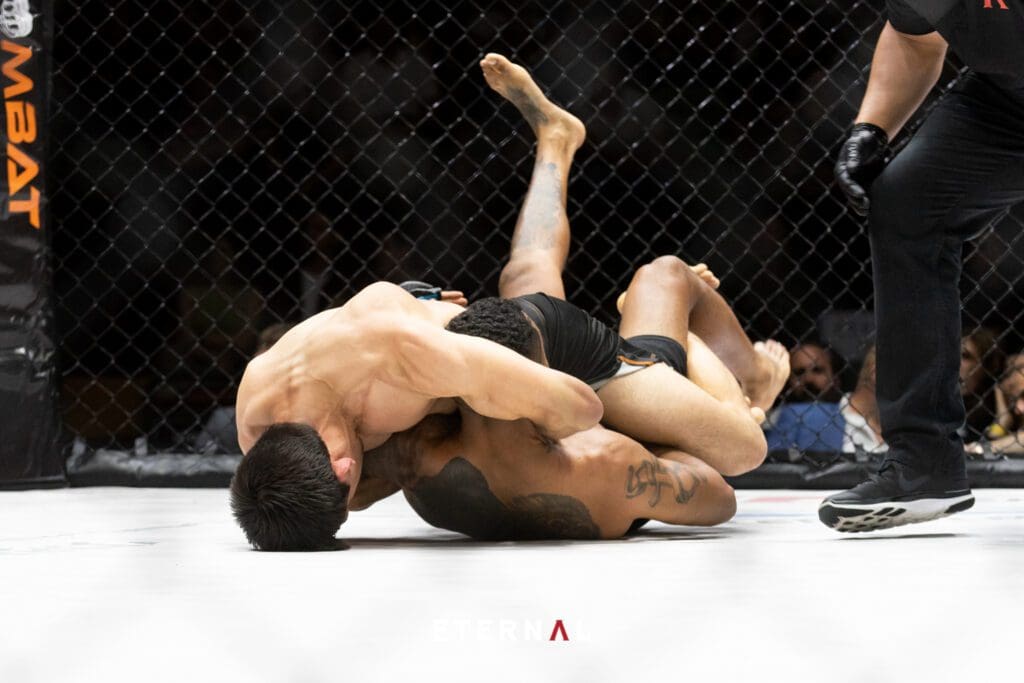 What's most impressive about Erceg is how well-rounded his skillset is. He poses a threat wherever the fight ends up, making him a dangerous opponent regardless of who's he's fighting. During his now seven-fight win streak Erceg has amassed five finishes, including four submission wins. Even more impressively, Erceg has marked his win streak with stoppage victories over Australia's best flyweights, Tim Moore and Shannon Ross.
After the fight, Erceg told Eternal MMA's Dan Maudsley that he felt he was now ready for a UFC opportunity. "Call Dana now because I think I'm ready for those guys," said Erceg. It's hard to disagree with him.
Elsewhere on the card, Quillan Salkilld (1-1) got himself into the win column for the first time with a slick guillotine choke against lightweight veteran Nicko Flessas (2-8). Salkilld's size advantage proved to be too much to overcome for Flessas, which became apparent when the fight made its way to the cage floor. Salkilld was able to dominate Flessas on the mat before finally sealing the deal with a smooth guillotine. Flessas proved dangerous in moments during the fight, dropping Salkilld with an extended right, but failed to follow up on his work after being dropped in the same exchange by Salkilld's flailing right.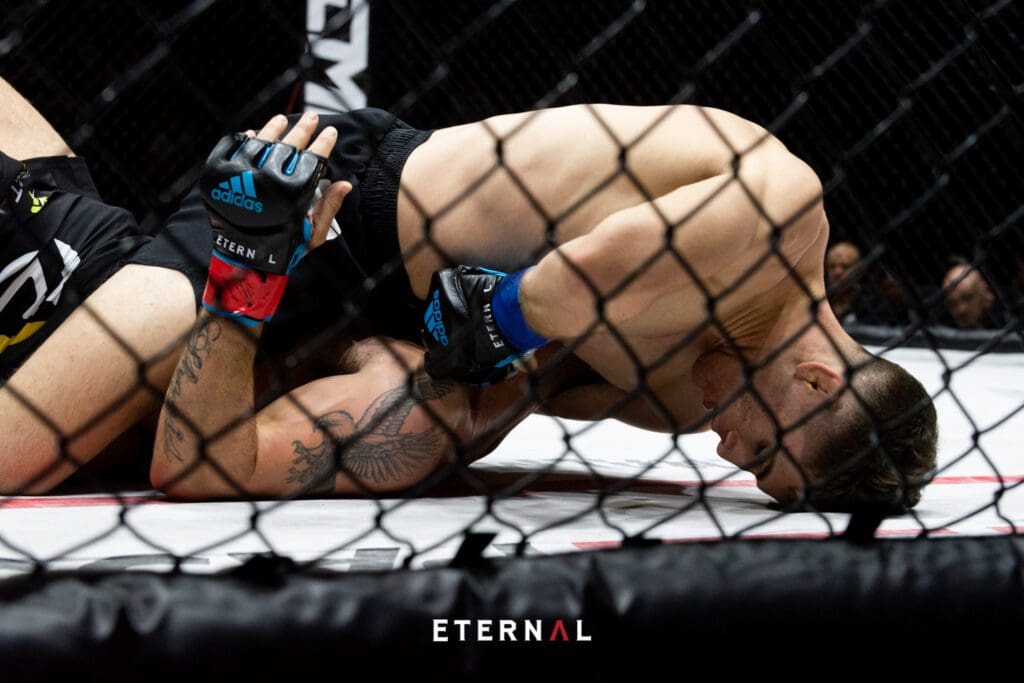 Harv Mohar (0-1) showcased flashy and unusual footwork in his split decision loss to Jack Hayes (2-1) – the second time they've fought to a split decision (Mohar won that time) – but Mohar was ultimately let down in the end by his striking accuracy and precision. The bout was evenly contested in the first two rounds, but after fading away in the third, Hayes should feel fortunate that the fight was only a three round affair. Hayes' victory now means that both fighters hold a win over each other. A rubber match now seems inevitable, especially considering how razor-close their first two encounters were. Imagine if that ends up being a draw?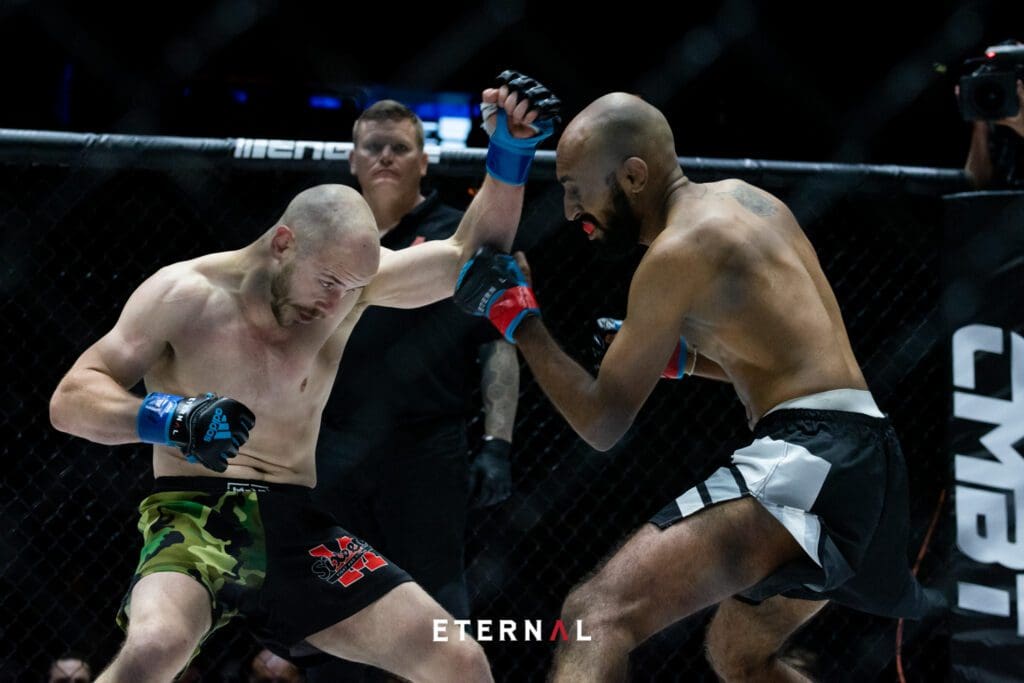 Jesse Armstrong (3-1) opened the main card with an exceptional performance against Khan Deatta (0-2), submitting Deatta with a vicious rear naked choke in the first round. Armstrong was able to secure the choke after locking Deatta in a standing body triangle for the majority of the round. It was a controlled and confident performance from Armstrong who dominated from start to finish.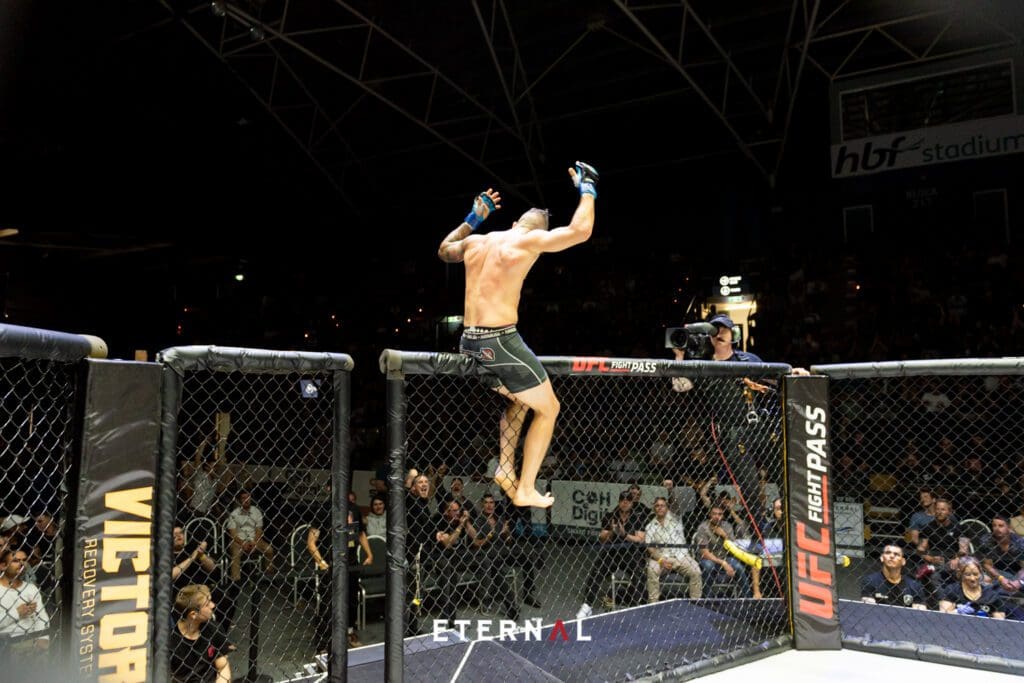 In all, Eternal MMA 62 proved to be a delight for submission fans, with three of the four main card bouts ending in first round submissions. It was a night that also stamped Erceg's position as one of the best fighters on the Eternal MMA roster.
Watch Eternal MMA 62 on UFC Fight Pass!