Eternal 74 is set to play host to a matchup that is poised to draw attention to a very important issue surrounding military veterans and life after discontinuing their service.
Ex Australian military serviceman and co-founder of 'Veterans MMA' Ash Pendergast will make his competitive mixed martial arts debut when he faces off against a fellow military veteran in New Zealand native, Cole Smith.
With boxing & Thai boxing experience prior to his military service, Pendergast came to understand just how valuable a gym-based community can be for those seeking purpose and camaraderie once they return to civilian life.
For a large number of ex-servicemen, the prospect of reassimilating back into society after spending years of their lives seeing and experiencing the ravages of war can often be a challenge too difficult to face, especially as an individual.
For Pendergast, MMA provided the perfect opportunity for him to help fellow combat veterans to find a place amongst like-minded people, with a goal of supporting one another in finding another meaning in life beyond the military.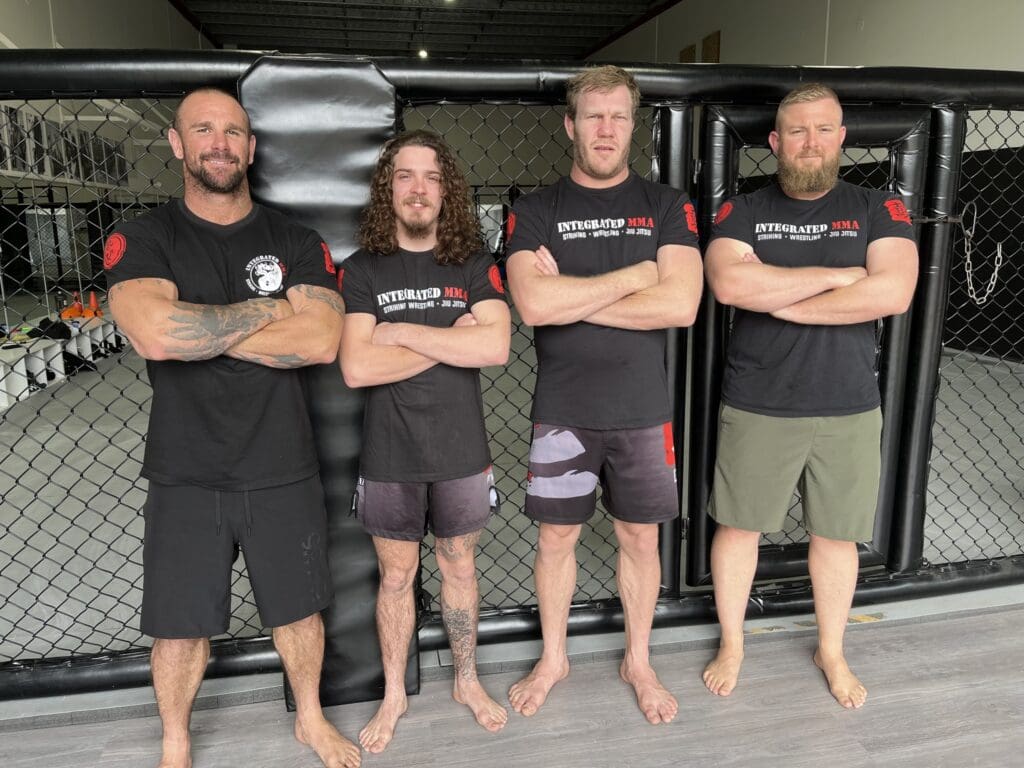 Speaking with Eternal MMA, Pendergast provided some insight into the challenges facing military veterans and how he is helping change the lives of those he has worked with.
"The issue with leaving service is you go from this (situation) where you've got a hundred mates and you've done and seen a lot of intense things. All of a sudden, you're back in a civilian population, you're quite desensitised and it's a struggle to blend back in. A lot of vets isolate after that – being so desensitised with their personalities."
"A lot of guys do isolate and on the Sunshine Coast here, it is a big issue. We do have a lot of veterans here, but they don't seem to get out and do much."
Teaming up with industry professionals, Pendergast and fellow founding members James Osborne and Rob Giuffrida sought to create an environment that would provide other veterans with a sanctuary that would allow them to meet and train exclusively with others that have shared the same experiences.
"The purpose was to create something that was exciting enough to get veterans out of the house," said Pendergast.
"We wanted to create a veterans-only environment, so they didn't have to worry about what they said around people, they could let their desensitised humour fly around, they didn't have to watch what they say, they could literally be themselves and not worry."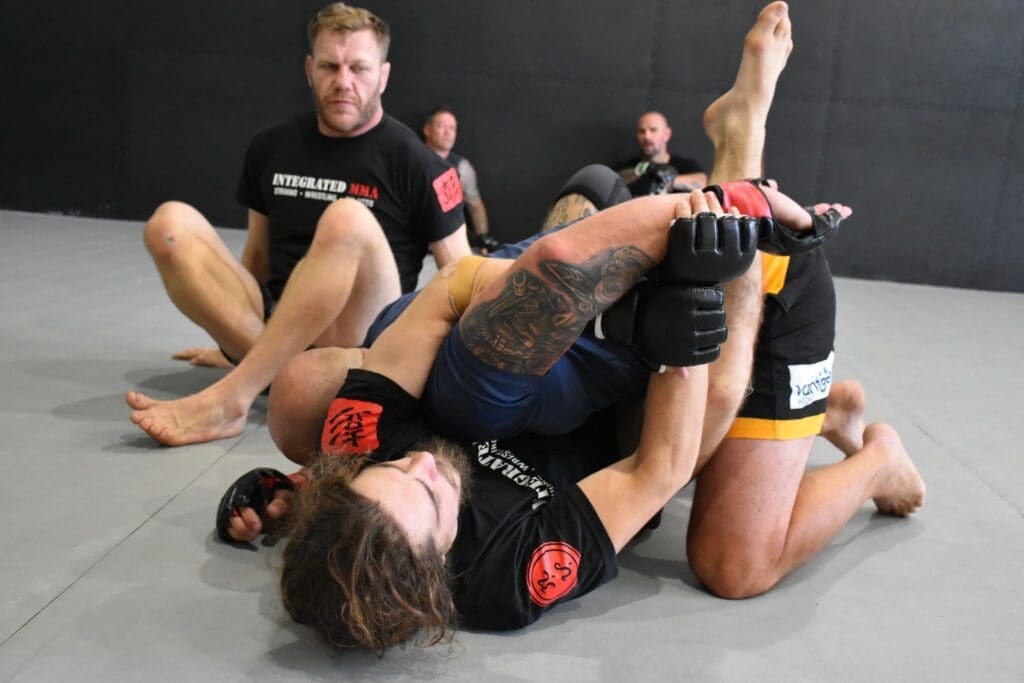 Through the 'Integrated MMA' gym on the Sunshine Coast, the founding members and coaches created a training and social program that would cater to any and all veterans – regardless of any impairment or disability.
Along with the ability to be able to train and experience martial arts with other veterans, Pendergast insists that the community aspect is just as vital, with no requirement for any attendees to join in the training aspect in order to be a part of the community.
"Rob Giuffrida and Jordan Southern are our two head MMA coaches: they created an amazing package. Rob's the type of guy that really knows that even if we get a guy that comes in with one arm and one leg, (he's) going to find a guy for that guy to wrestle – his knowledge of biomechanics and anatomy is amazing."
"The training itself is veterans only (but) you don't even really have to train to go in there. The idea is to get them in there, get a little community going where they just have a bit of banter and talk a bit of crap to each other.
"Generally, we have about forty-five minutes of drilling; whether it's jiu-jitsu, wrestling, striking or maybe just some MMA drills. We usually have about thirty minutes for live activities, where they can be sparring, rolling or wrestling."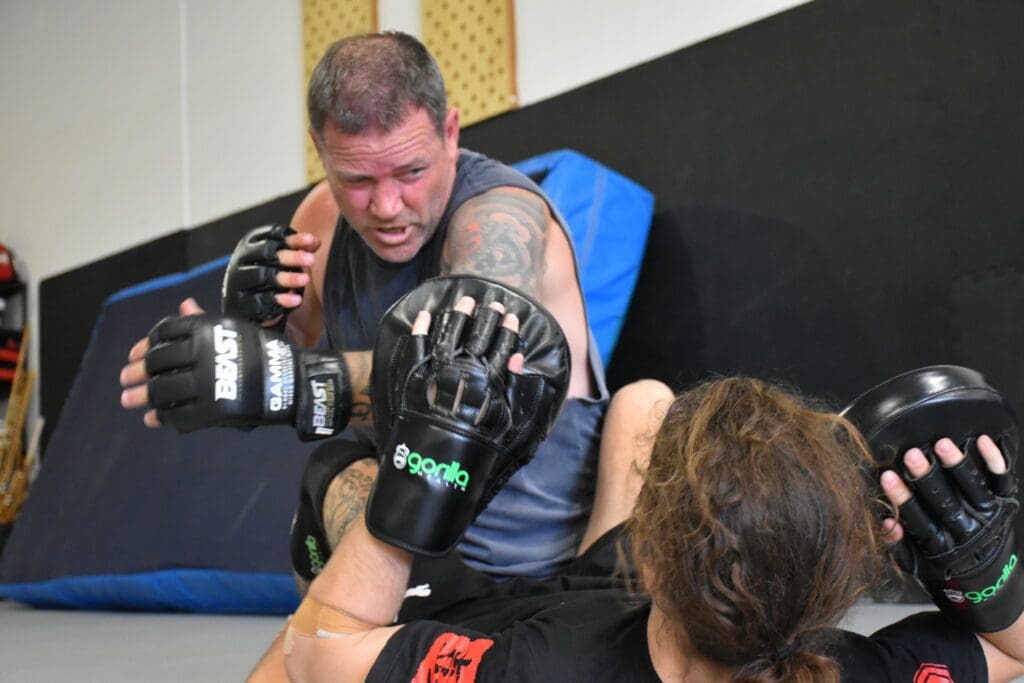 "After that, we usually give them about an hour, maybe even more where it's just allocated for socialising, we promote it too; we give them a bit of banter. When the guys are injured or even the guys that don't necessarily want to come in and fight and throw down, they just want to be a part of the community – we get them to come in, they sit to the side and just talk shit to the other guys.
"It's great, it's had an amazing response so far."
Starting in September of 2022, the program has steadily grown from having three or four attendee's the first day of opening, to having a consistent list of returning community members who have found a location where they can turn up and feel free to be themselves, regardless of skill set or willingness to participate in the physical aspect.
For those who harbour ambitions to compete in MMA, the gym and its coaches have the tools ready to provide those who would like to pursue that opportunity.
Beyond the martial arts, Pendergast says that the Veterans MMA organisation is also active in the wider veteran's community, often collaborating with other veteran charities at events in order to raise awareness for those who need it.
For the Veterans MMA charity itself, November saw their first fundraiser as an organisation go down with great success, providing a solid platform for regular events in the community for the future.
For Pendergast himself, martial arts and the team at Integrated MMA have played a vital part in putting him back on his own path to a better life after his military service.
Originally a Muay Thai and boxing practitioner from the age of sixteen, Pendergast gave it all up some years later in order to join the army. After completing his service, Pendergast found himself in need of direction after struggling mentally upon his return to civilian life.
"When I got out of the army, I came back and I actually had a lot of issues," he said.
"I wasn't fighting any more, I was doing a lot of other sports and trying to get my head right. But I was really struggling mentally.
"It wasn't until I found this gym 'Integrated' that things actually started to go really well for me again. I started getting my confidence back, my head was good, everything just started to line up. I felt like a confident person again where for a while there, I was really struggling.
"I was talking to Rob one day and we came up with the idea that maybe this (Veterans MMA) might be a good thing. There was three or four ways that doing MMA really helped my head – especially the community that's there. It just happened to be that the gym I went to was full of really cool, non-judgemental people.
"It's turned out really well."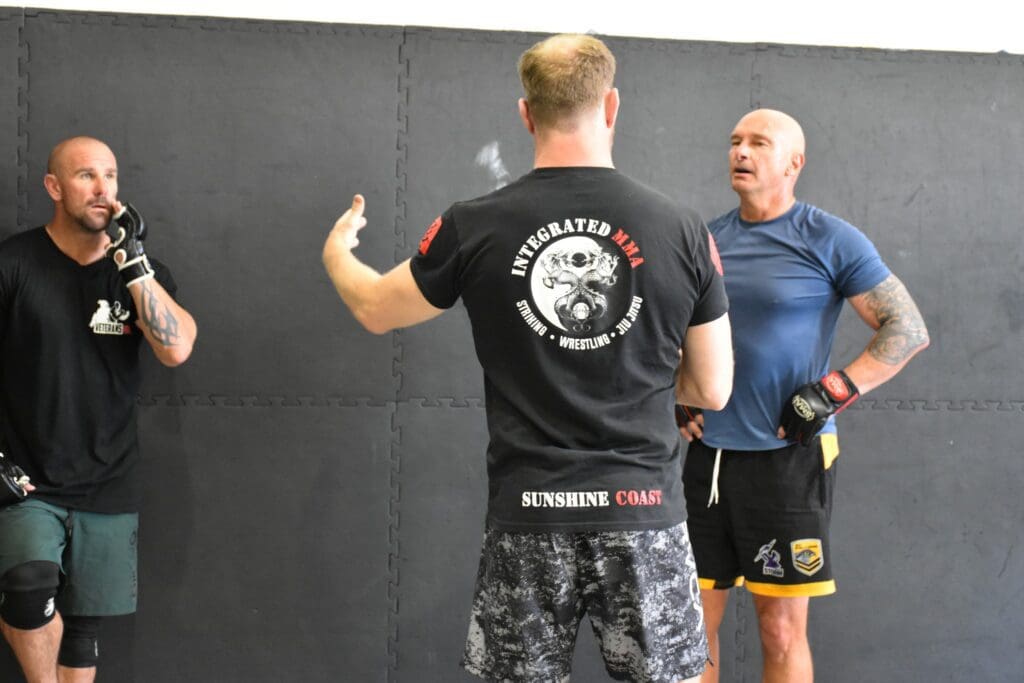 Once the Veteran's MMA charity was established, Pendergast took up a prominent role as the veteran program facilitator and continued his own training as a mixed martial artist. With the program advancing quickly and some participants showing eagerness to compete, Pendergast saw it fitting to enter into his own training camp and sign up for his first MMA fight, leading by example for the veterans he helps train.
"This fight (came about) because some of the guys do want to compete," he said.
"I've done a lot of fight camps for boxing, but I've never done one for MMA. I don't want to be the guy that's coaching guys and telling them to do something that I've never done. So, it was kind of just a 'lead from the front' thing and go through a good fight camp."
With a lot of buzz around the fight, the matchup itself against another veteran in Cole Smith has provided Pendergast with the perfect opportunity for anybody hoping to contribute to the Veterans MMA charity.
"Anyone that uses my fighter's code, any money that I get through that for tickets will one-hundred percent go to the charity," he said.
For anyone not attending Eternal 74, but still looking to contribute, you can make donations via the Veterans MMA website as well as navigate to any of the Veterans MMA social media platforms and contacts below to learn more.
Website: www.veteransmma.net
Facebook: Veterans Mixed Martial Arts LTD
Instagram: @veterans_mma_ltd
YouTube: Veterans MMA
Eternal 74 starts at 5:00pm AEST on March 11th, live from Southport Sharks on the Gold Coast. Tickets can be purchased at www.eternalmma.com for those wishing to attend the event.