A shot at redemption is something that is rarely afforded to combat sports athletes, especially on the pro stage.
Unlike most typical team sports – whose teams may compete against their opponents several times in a season, mixed martial artists more often than not get a single shot to add a rival scalp to their fight record. Win? You move on to higher ranked opponents. Lose? It's back in line to face the next run of hungry opponents looking to climb the ladder.
But once in a while, a second chance presents itself to those who are prepared to take their losses in stride, dust themselves off and reconfirm themselves as legitimate contenders in their respective divisions.
For Paul Loga, that chance comes in the form of a rematch with Stephen 'AstroBoy' Erceg at Eternal 62 on October 30th in Perth, Western Australia. Only this time, the stakes are even higher.
Fight fans will recall that the highly talented pair had already faced each other in the main event of Eternal 47 back in September of 2019. On this occasion, it was Erceg who emerged the victor. With Loga pushing the pace early and landing some heavy strikes, it would be a perfectly timed left hand from Erceg in the first that would see Loga's night waved off by the referee, and consequently see Erceg earn himself a title shot in the process. Loga, meanwhile, would be forced to return to the drawing board and plan a new path back to the upper echelons of Australia's flyweight rankings.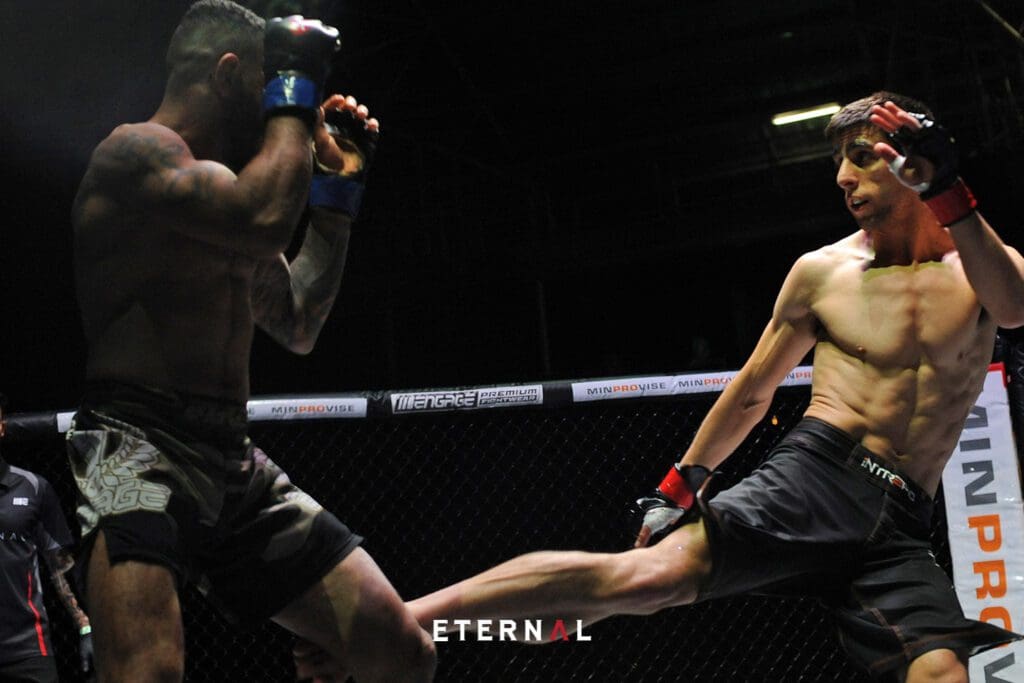 For a competitor as ruthless as Paul Loga, this was a prospect he was prepared to face head on. Adversity was something he was more than familiar with, and it was in-part through those adverse experiences that he was able to pick himself up and put himself back on track to the top of the mountain.
Born in Sudan, Loga followed his uncle to Australia at the age of ten and began to lay the foundations of a man driven to compete. Before he found mixed martial arts, Loga plied his skills on the rugby field. It wasn't long until injuries began to pile up, resulting in several early surgeries and subsequently causing him to call time on the game he fell in love with as a child.
While the injuries forced Loga to move on from the rugby field, the competitive fire was something that never waned. A new passion would be found on the Jiu Jitsu mats, which eventually lead to the beginnings of a new career in MMA. It would be the ability to control the outcome, literally with his own hands that would appeal to Loga the most. The pure one-on-one aspect that mixed martial arts provided was something that football could not.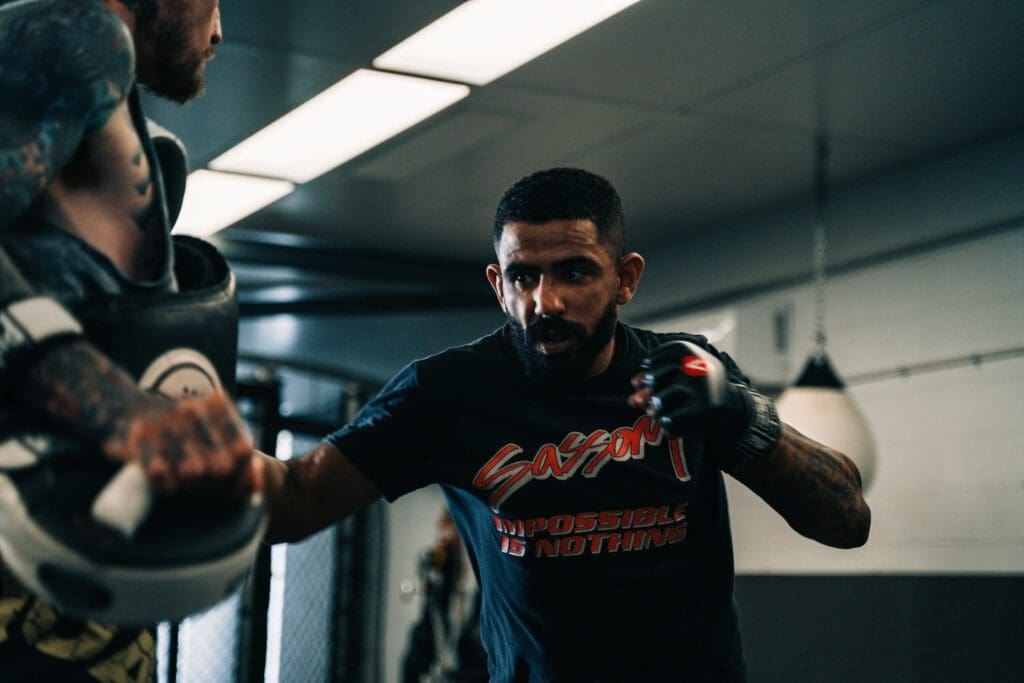 "Footy is sort of the unknown collision." Said Loga.
"I find (with) martial arts I can control what happens or what doesn't happen based on skill. Whereas footy, every time you run, you're rolling the dice. What's the other person going to do?"
The control within the chaos inside the cage was where Loga truly found his calling. A bullish fighter who is known for his elite level cardio, solid grappling skills and sharp hands, Loga embodies a well-rounded and high-paced style that has made him a favourite amongst fight fans.
It is a style that has seen his results vary, but his popularity never falter. Currently with a professional record of 7-5-0, Loga's "sword and shield" approach to fighting has seen him on the end of both highlight level wins as well as some devastating losses. Though it must be said, the majority of Loga's losses have come at the hands of the very best that the Australian MMA scene has to offer. But for Loga, it's an approach that he sees himself always taking with him whenever he steps inside cage.
"That's always been my style. I can't change it. Even if my coaches try and get it out of me a little bit, it comes out. We are in a fist fight at the end of the day. People call it a fight, but at the end of the day it's a fist fight."  
It's Loga's relentless style however, that has earned him the right to call himself one of the best flyweights in Australia. When you are consistently fighting the best of the best, an individuals fight record only paints a part of the bigger picture. A fighter's mentality and how they rebound from adversity contributes an arguably even larger portion.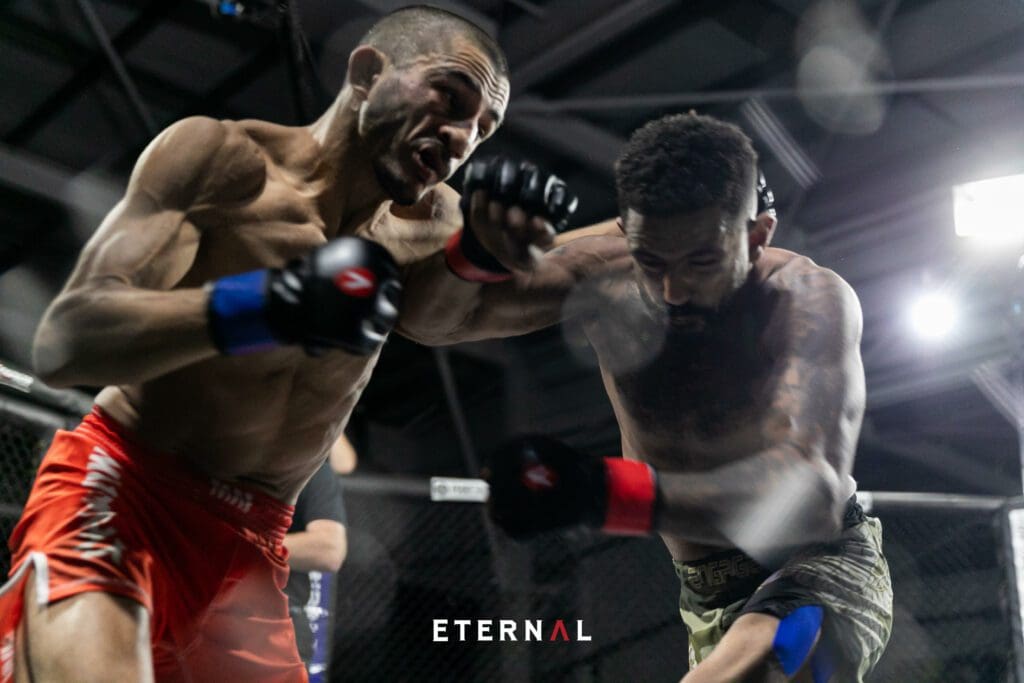 As Loga is aware, he has earned his place amongst the elite with his never say die attitude. It's that mentality that has brought him back full circle to face an old foe in Stephen Erceg, but this time with a championship belt on the line.
Asked of his recent run of form back in the win column on the way to his upcoming title match, Loga offered an insightful disposition when it comes to the confidence he gains from his recent performances inside the cage:
"I get more confidence out of my losses. Most of my losses have come to the number ones in the country. I've fought three number ones now and I've lost to all three."
"I'd like to knock one over in the name of Erceg, but that's where my confidence comes from."
"You remember the wins, the wins are nice, but sometimes you don't really see where you can improve with the win. You sort of get caught up in the win. So that's what I've been trying to do a lot lately, even with the wins, trying to break down the wins to what I did badly instead of what I did well."
This will be of course Loga's second crack at the Eternal flyweight championship. A previous shot at silverware didn't go his way after an absolute firefight with former champion, Shannon Ross. One of the best fights we have seen on the Australian MMA scene in recent memory regardless of weight class, Loga left it all in the cage and further cemented his reputation among fight fans as a fighter who is willing to go out on his shield in search of glory.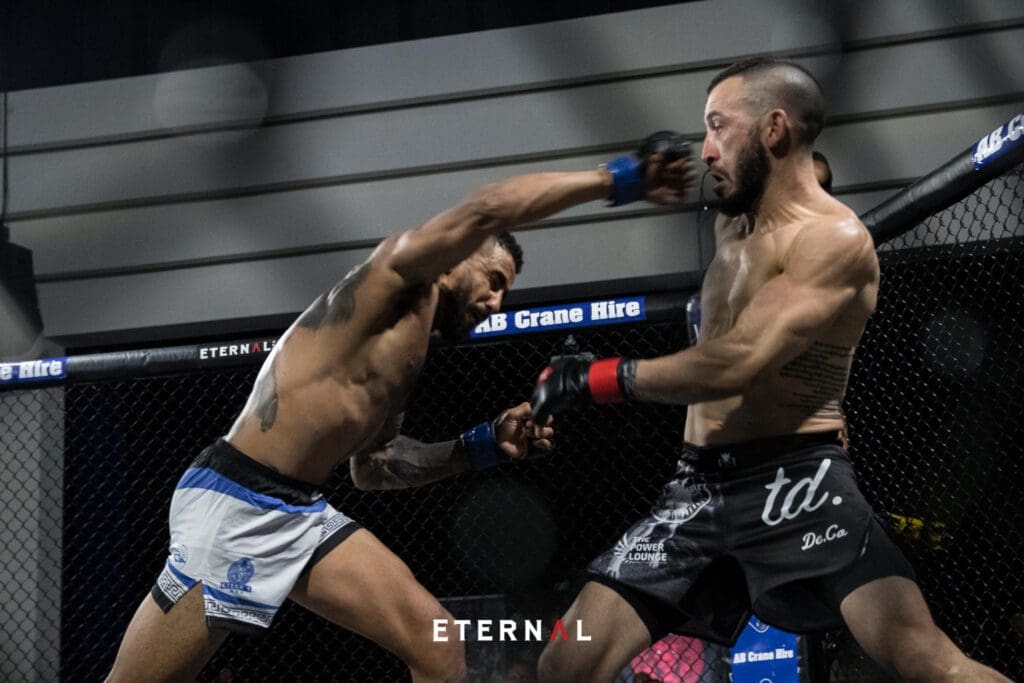 Since then and his following loss to Erceg, Loga has put himself back on pace with a twofight win streak. A complete, three-round performance over Bulgaria native, Sotir Kichukov proceeded a suffocating first round TKO victory over Australian veteran, Ryan Robertson.
The hard-earned win against the former in Kichukov would reveal the true depths of the adversity that Loga faced in the lead up to the fight. A short time prior to the event, Loga would suffer the loss of a dear friend who he considered a brother. It was within the love of his brother that he would find this strength to overcome his next challenge, dedicating the win to him in the process.
"That was a tough time." Loga confessed.
"He was a very good mate, very close to my family so, to me he is a brother. Same as all my training partners, they're all my brothers. I bleed for them."
Loga went on to describe the character of his fallen comrade.
"He was a good man, he was a very good man, like sort of brightened up the room when he walked into it no matter what mood anyone was in. He always joked about the fighting.
"Before my last fight, before he passed away, he did say 'I want his head on a platter' and I told him I'd bring it back. And then the next thing you know he's in a coma and things are going badly.
"So, I did dedicate it to him (the win), he was definitely in there with me for that one. It was a tough time, but he definitely gave me motivation to keep pushing through."
With the hardest part of that chapter in his life behind him, the Sassom MMA product was buoyed by his recent success and ready to forge ahead. The momentum was back, the skills were on full display and the local MMA scene was reminded once again that Loga belongs at the top of the food chain with the divisions best.
It was a reminder that Loga himself needed.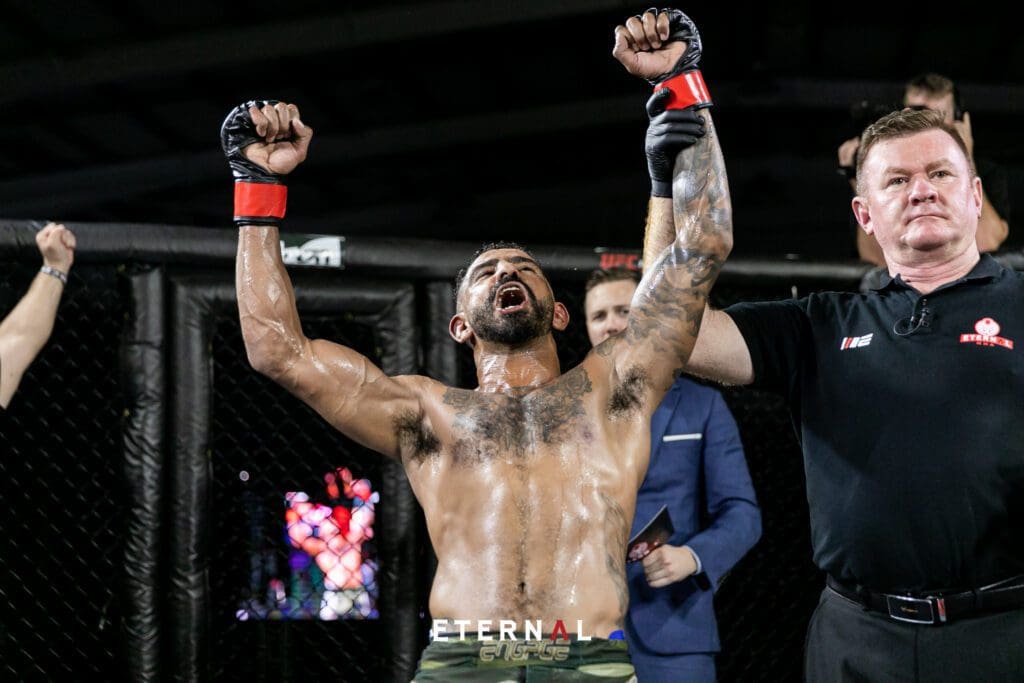 "The one (fight) with Shannon Ross, coming in with him I sort of didn't feel like I belonged. Where as now, I feel like I belong.
"I should be number one in this country. I believe I'm the best flyweight in Australia and I'm going to prove it come October 30."
That date of course marks the return of Eternal MMA to Perth – home to current flyweight champion, Stephen 'AstroBoy' Erceg, where the two will face off yet again to see who the true king of the flyweights in Australia really is.
The rematch was meant to happen earlier in 2021, but injury would see Loga sidelined for the time being, while Erceg went on to face and win against young up and comer, Cody Haddon.
While on the shelf, Loga kept a close eye on proceedings, all the while knowing he would get the chance to avenge the loss to his rival in the near future. While Loga admits that defeating Erceg will always be one of the toughest he will face in his career, he sees a completely different outcome when they square off for a second time in Erceg's home city.
While the first meeting of the two contenders went down as a loss for Loga, he believes he was able to identify firsthand exactly where Erceg's strengths are, and what he can take advantage of when they finally meet again.
"Erceg obviously is an animal, and you need everything to be going right to beat him, even have a chance to beat him. I watched the (first) fight back and really, he landed a good shot. If we look back at the fight, if that fight went on, I think I would have got the better of him, but obviously I didn't.
"He landed the shot and all credit to him."
"Of course, he's evolving. His wrestling was awesome in his last fight, and I think that's what won it for him. Haddon was really beating him up on the feet and that's grappling sort of got him out of it and you don't normally see the grappling out of Erceg.
"He's an accurate striker. I can't fault him. He just does some things that I see, and my coaches have seen that we can take advantage of. But overall, he's top notch."
"Win or lose this fight, I think he will keep going and he'll go far."
If the championship rounds become a factor, and in turn the cardio required to go the distance, Loga believes that is a definitive area where he sees himself having the advantage.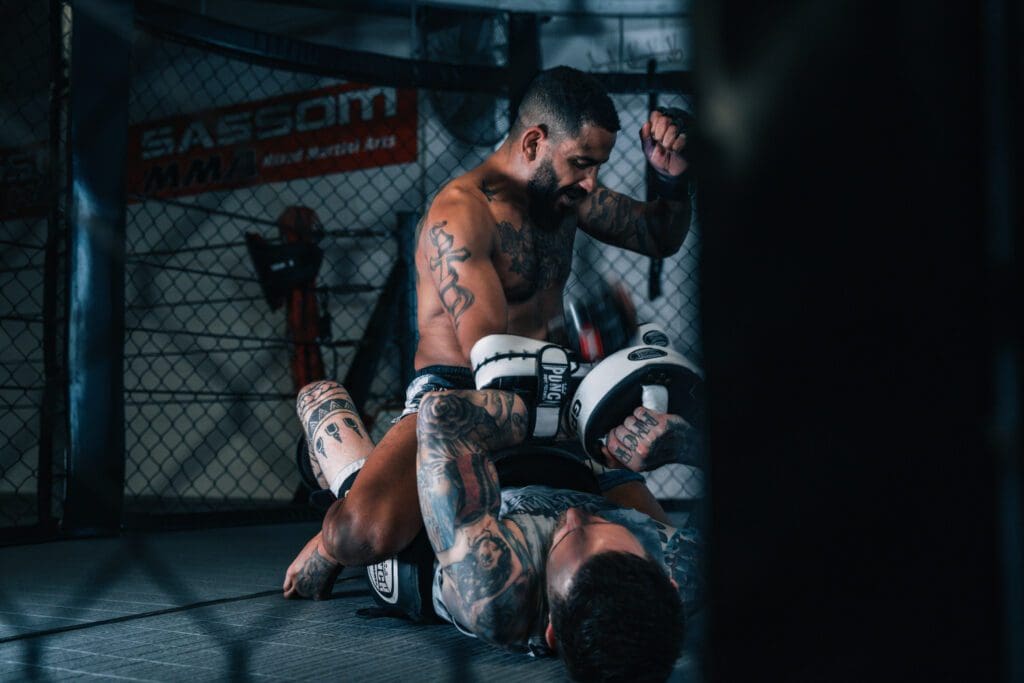 "If it gets the fourth or fifth (round) I think I'll definitely take over that fight, and I'll take over pretty convincingly. Especially after watching his last fight.
"Obviously he's going to get tired. Watching that fight (vs Haddon), if we do get into the fourth or the fifth, I think it's going to be my advantage."
Loga is also actually aware of what he needs to change for himself in order to get his hand raised on this occasion. While he was the fighter pushing the pace in the opening minutes of the first meeting between the pair, there were some key aspects that Loga knows he needs to adjust in order to finally become champion.
And he knows exactly how he wants to get the job done…
"That (first) fight, I was throwing and hoping instead of aiming and firing, as some say."
"I take a lot of confidence out of that fight. Everyone knows rematches don't go the same (way). It's going to be a much tougher fight for him, so I hope he knows this sort of fight he's going to be in, because I'm coming to take no prisoners."
"I want to finish it brutally and I want to get back that knockout."
On October 30th, one combatant will leave the HBF stadium as the Eternal flyweight champion and with that, the right to call themselves the best flyweight in Australia.