Microsoft Word – Stephen Erceg X UFC PR.docx
Australia's No.1 flyweight (125 lbs) fighter, Stephen "Astroboy" Erceg (9-1 MMA) has signed
an exclusive multi-fight agreement with the UFC.
Last year Stephen was scheduled to have his audition for the UFC on the globally televised Dana White's Contender Series, but due to visa issues he was unable to perform on the big stage and he headed back to Australia.
The resilience shown during this time is a testament to Erceg's character, a man who is not only capable and confident inside the cage but continues to put in the work outside it and leaves little to chance in chasing his goals.
Over the weekend at Eternal MMA 73, Stephen added another victory to his resume with a slick first-round submission of Japanese fighter Soichiro Hirai (4-2 MMA). In what was expected to be a close contest "Astroboy" showed his ability to dominate on the ground and stop the fight early.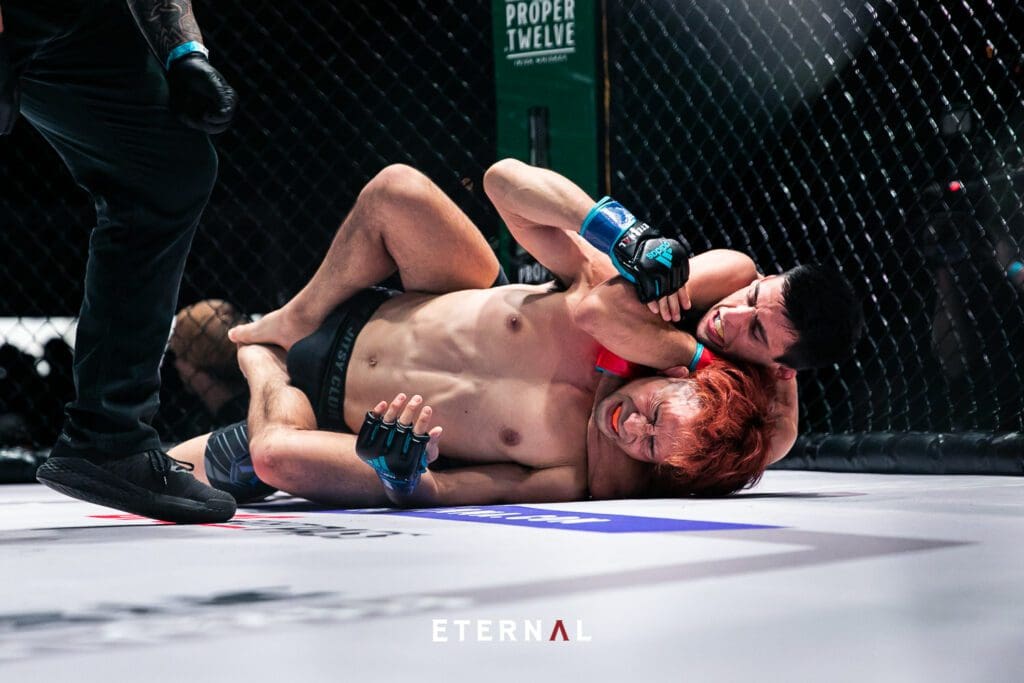 As he headed backstage, filled with adrenaline and heart pumping off a quick stoppage victory he did not expect the following events. Mick Maynard and Hunter Campbell, two of the senior executives at the UFC were waiting for him and he was offered a contract on the spot.
Courtney Hard Day, Rival Sports Management: "Steve had to overcome quite a few setbacks last year including well documented visa issues which kept him out of his Contender Series bout. The team at Rival Sports are thrilled that Steve is now where he deserves to be, fighting the best athletes in the biggest MMA promotion in the world."
Cam O'Neill, Eternal MMA: "There is excitement in the air across Australian MMA and the future looks bright for Eternal MMA fighters. We are looking forward to more athletes following in the footsteps of Stephen Erceg and being given the opportunity to compete against the best in the world."
Eternal 74 will be held at Southport Sharks, Gold Coast on March 18 with the two title fights. The welterweight strap is on the line with champion Kaleb Rideout(7-2) defending against Joseph Luciano (7-1). In the co-main, the Lightweight champion David Martinez (9-4) will be fighting Blake Donnelly (6-1). You can catch the main card action on UFC Fight Pass and the prelims free on the Eternal MMA YouTube.