Know your fighter: Cody Haddon
Eternal MMA sits down with Cody Haddon for a quick-fire Q&A ahead of his fourth professional fight at Eternal 66 against Jarrett Wilbraham.
Age: 23
Where were you born?
I was born here in WA – Joondalup.
Where are you based now?
Still in WA – Northern Suburbs, Balcatta.
What gym do you train out of?
Luistro Combat Academy.
Who are your coaches?
Romel Luistro.
What sports and activities did you participate in growing up?
I started off in Taekwondo when I was six years old and then from there I got into Brazilian Jiu-Jitsu,  Muay Thai and boxing. I would have been nine when I started doing all those sports (together). I was  playing footy (Aussie rules) as well at the same time and I kept competing in those sports  individually. Now I'm competing solely in MMA.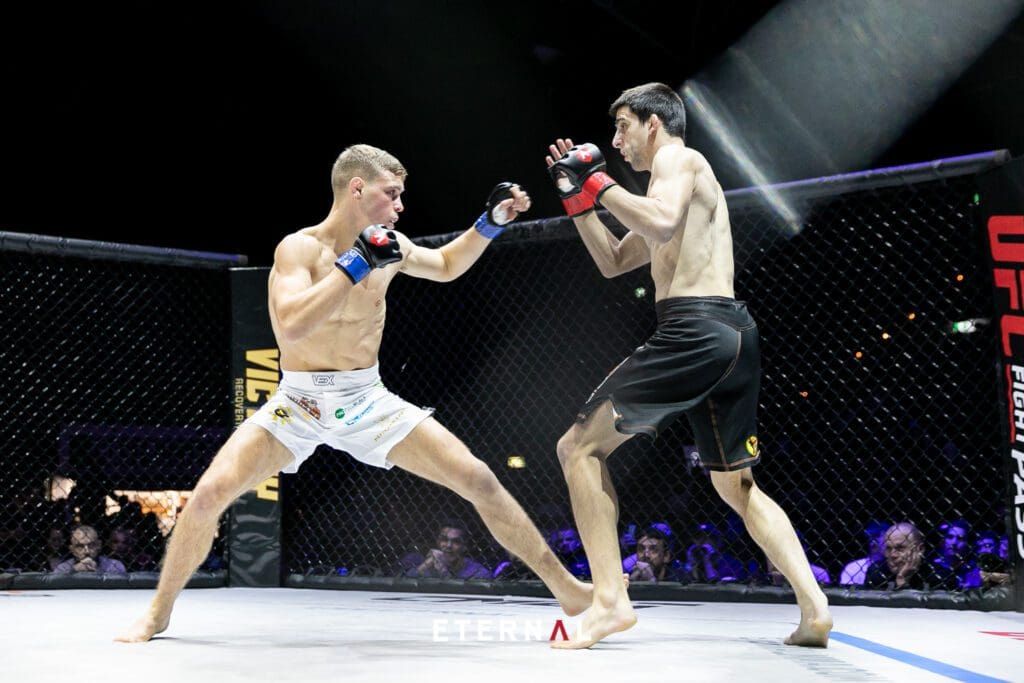 When did you first decide to dedicate yourself to the sport of MMA?
The start of 2019, I would have been nineteen at the time. That's when I went full-fledged focused on MMA.
In training, do you have any favourite techniques or areas that you enjoy drilling?
Not really, I like all of it. Just getting the heart rate up feels good. I can't really say one aspect more than the other. I like it all equally.
What can fans expect to see from you when you step inside the cage?
I always bring a high pace. I like to put pressure on. I'm always looking to finish the fight at any chance I get – sooner rather than later as I don't get paid overtime (ha-ha). I'm always looking for the finish, whether that's a submission or striking.
What do you see as your biggest strengths as a martial artist?
I'd say my experience. I've only had "so many" MMA fights, but I've been competing in combat sports for so long. My knowledge in the sport itself, how much I know about it and all the disciplines.
What do you consider to be your standout performance as a professional up until this point in your career?
I wouldn't say one fight I performed better than the other fight. In my last bout with Steve (former  Eternal flyweight champion – Stephen Erceg), even though I lost the fight I feel like my performance  was pretty good. I think if anything my biggest achievement was getting that first pro fight and  winning. Not from a performance standpoint but more so from a success standpoint. That's the big  thing, being an amateur your whole life and then eventually turning pro. There's not (to say) so  much "pressure" on you, but everyone expecting (so much) of you already. To then go out and win  it, that's the biggest kind of achievement up until now because it's what means the most to me.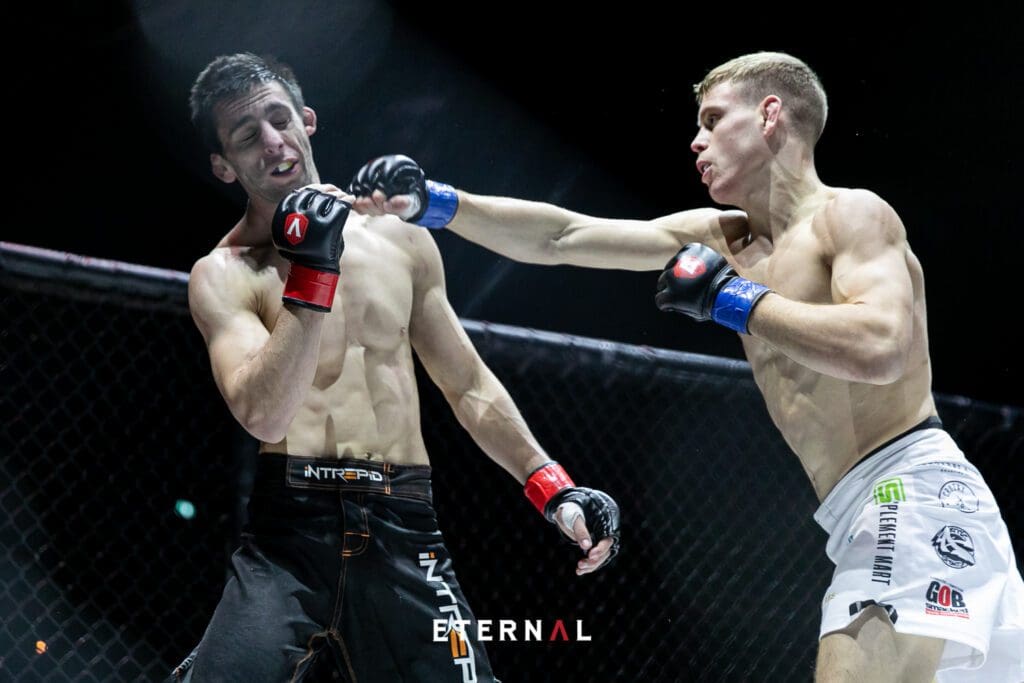 Could you compare your style at present to a UFC athlete?
People ask me that question quite often I can never seem to answer it. I feel like I haven't had enough fights to explain exactly what my style is like. People haven't seen the best of me yet and people haven't seen what I'm capable of in all aspects of fighting.
Do you have a favourite fighter at a professional level?
Not really, I don't have a favourite fighter. I respect all the fighters who are there in the UFC to be honest.
What belts or rankings do you currently posses as a martial artist?
I'm actually a Taekwondo black belt, which not many people know about, but that was my first martial art. I'm also a brown belt in Brazilian Jiu-Jitsu.
What are some of the accolades you have achieved as a combat sports athlete?
Australian champion in boxing – three-time national champion. Four-time Pan Pacific Jiu-Jitsu champion, that was at blue-belt and purple-belt.
What are your goals for both the immediate and long-term future as a combat sports athlete?
The UFC. That's the goal, that's the always the end goal. I want to be UFC champion.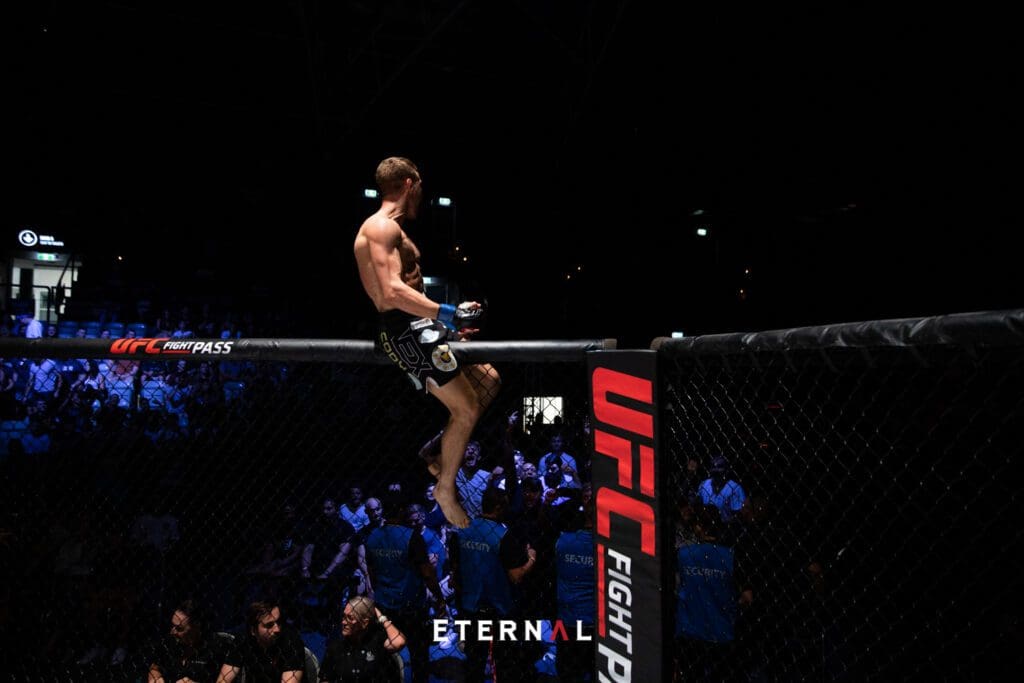 How do you see yourself getting your hand raised at Eternal 66? 
I think on the feet I might land something and then progress towards a finish from there, just because I believe in my hands. No disrespect to my opponent, he's great, but I just feel like I'm probably going to land something with my hands.
A message of thanks to your supporters?
First and foremost, my gym – Luistro Combat Academy. A big shout out to my sponsors – Vex MMA, Gobsmacked Sports Mouthguards, Pro Fuel Meals, Victory Recovery Systems, HempCann Labs, Gorilla Chiropratic, my CrossFit gym – CrossFit Dignus, Margaret River Roasting Co, Steezy and True Nemesis.
A final message to the fans ahead of your upcoming fight at Eternal 66?
To the fans – thank you for all the support. Without them buying tickets, paying for PPV's, we as fighters wouldn't be able to do this. This is my full-time job. At the moment, we're not making any money out of it, so we do it all for the love. Without the fans, we wouldn't have the fighters. I appreciate all the fans who are going to tune and as you know, I'll be hunting for the finish as always.